HAITI – One of the most amazing things about our supporters is that friends like you stand with disaster victims—not only in the days right after a tragedy, but also for weeks, months, and in some cases even years to come! When an earthquake struck Haiti last year, not only did you reach out immediately, but you continued to follow up with important aid as the victims worked to rebuild their lives.  Your faithful giving is helping survivors long after disaster strikes.
Immediate Response 
Our team on the ground in Haiti was able to begin reaching out with your love and support soon after the disaster struck. A sweet little boy (known as Junior) and his family were among the first to receive your compassionate care.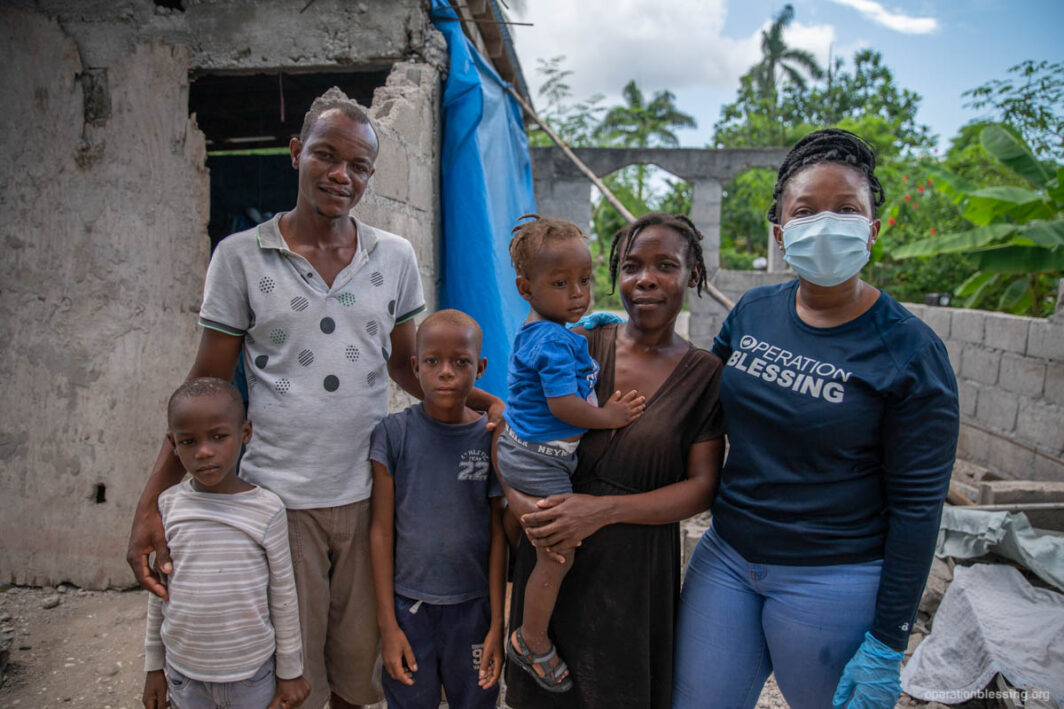 When their home crumbled, young  Junior was trapped in the rubble. His father, Vincent, described the moment they realized he was missing. "My wife was screaming with fear. I went back inside the house, and I saw the child on the floor. I ran to him. He was covered with blood. I removed him from under the blocks and carried him out." 
With the entire nation in chaos, there seemed no way to get treatment for Junior as his wounds became infected. Then Operation Blessing showed up on the scene, thanks to you. The medical staff took wonderful care of the little boy. They treated him, washing and dressing his cuts, giving him a thorough checkup, and providing the medical supplies he needed. They also gave the family food and other urgently needed supplies. Junior's family was so grateful for your help. 
Over the Next Weeks 
During the following weeks, the Operation Blessing Haiti team offered continued disaster relief, reaching out with food, hygiene and medical supplies, and clean water. They went to great lengths to offer support to remote, hard-to-reach villages, distributing over 10,000 pounds of food alone.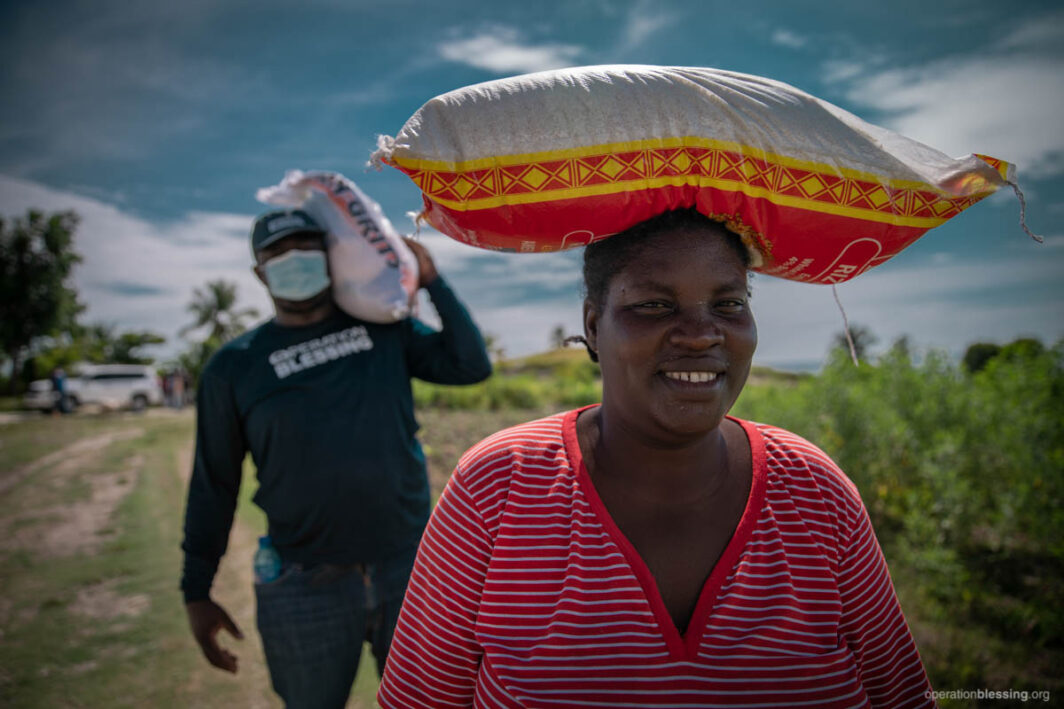 With your help, a team of international Operation Blessing aid workers also arrived in Haiti once travel was possible. They joined with a group of doctors from the Israeli-based organization, NATAN International Humanitarian Aid.  
Together these teams treated over 1,000 patients suffering from ailments like trauma, contusions, and stomach issues. They also provided chlorine generators and water filters at a time when clean water remained hard to come by. The team continued to go to great lengths to reach people in need, including traveling by boat to a small island village. 
As life began to normalize, you provided supplies to help get Haitian kids back into class following the tragedy. You gave hundreds of children school kits that included books, notebooks, pens, pencils, and backpacks. As our doctor, Jenny Darrgust, said, "We are always here with a big heart to help the people." 
Long-Term Care 
Of course, long after a natural disaster strikes, the needs continue. Rebuilding can take months or even years as victims struggle to restore their lives, as well. And thanks to you, Operation Blessing continued to respond to these long-term needs, helping survivors long after disaster strikes.
Several months after the initial quake, a shipping container filled with food, hygiene products, and other disaster relief items arrived on Haitian shores to replenish our supplies and support ongoing relief efforts. You even helped to rebuild an orphanage school by providing the construction materials needed. 
Pastor Jean Valcourt of the orphanage said, "The school was broken. We didn't have a place to receive the children. And now we thank God because the Lord answered our prayers and you came to support us in Haiti. I really appreciate you." 
Despite the turmoil facing Haitians right now, with your partnership Operation Blessing continues to demonstrate God's love to the people of Haiti. Thank you for being there in some of their darkest hours.