WYNNE, ARKANSAS – Operation Blessing is on the ground in Wynne, Arkansas at Tabernacle Faith Church where we set up our operations after a deadly tornado ravaged the town. We're at ground zero right now. And everywhere you look, you can see the devastation.
Pastor Marvin Norman of Tabernacle Church said, "The sirens were going off, and it lasted about a minute and a half. And then all of a sudden, it was just quiet. Some houses looked like somebody let a bomb off; it just exploded from the inside."
He continued, "The need for food is so great. There is no power. So people have lost everything that was in their refrigerators, their deep freezers, and right now they're just living off whatever they can get."
Staff and Volunteers Providing Hot Meals for Tornado Survivors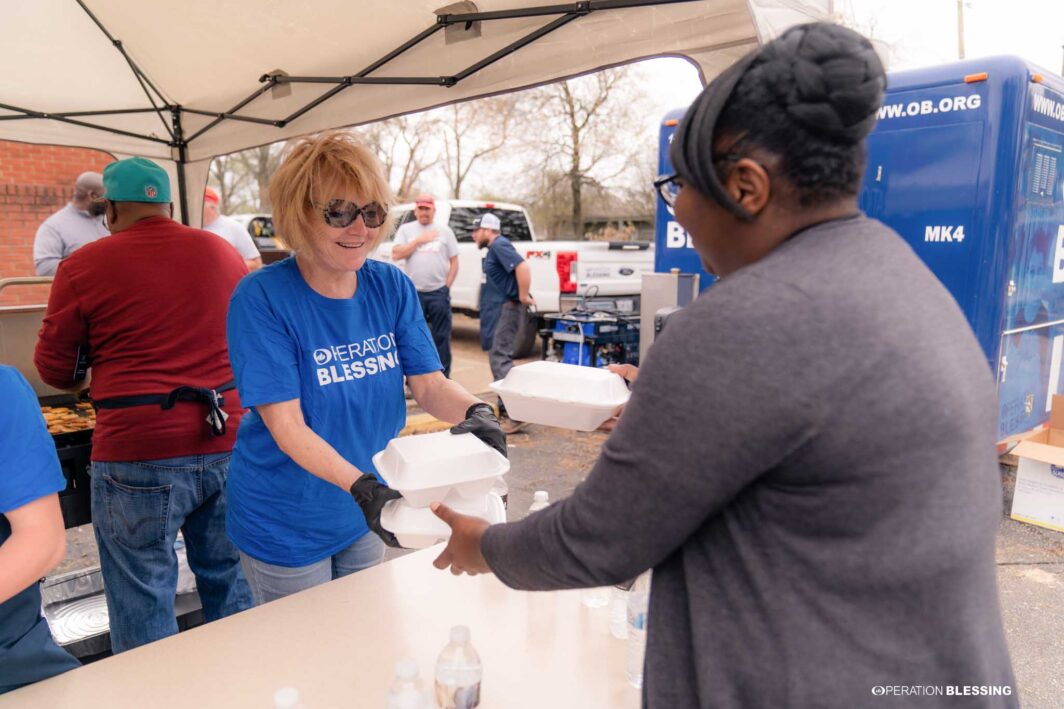 This community's electricity is still out. They're still without water in most areas. And we've set up here to provide food to those who need it. It's just been a blessing to see the smile on people's faces who don't have anything. A hot meal can mean the world to tornado survivors who are just struggling to do the next thing and face the next day after all they've lost.
Wynne resident Lisa Brown said, "It's a blessing to get a hot meal because this is our first hot meal since the tornado. They gave us that food, water. The family appreciates everything that you guys are doing for us here."
Without the support of friends like you, we couldn't be out here on the ground. Your help enables us to be the hands and feet of Christ.
To keep up with our latest efforts in Mississippi, please visit https://www.ob.org/tag/tornado-relief/. To donate to disaster relief efforts, visit: https://www.ob.org/disasterrelief/