WYNNE, ARKANSAS – After as many as 52 tornadoes left a path of destruction across America's midsection and east, killing dozens and leveling homes and businesses, Operation Blessing headed to hard-hit Arkansas to assess the damage.
In the devastated community of Wynne where 4 people died, Pastor Marvin Norman described driving his wife through what was left of their town.
The sheer destruction overwhelmed her. She said, "Turn around. Take me home; I can't stand it. Take me home."
It was an EF-3 tornado that tore through Wynne and the Arkansas capital of Little Rock, leaving a path of destruction in its wake.
Misti Gardner and her family sought shelter in their basement when the tornado hit. They made it out safely afterwards, but their home was destroyed.
Misti said, "I was watching my husband; he was down on his knees praying, and I was listening to him pray. I was just saying 'Lord, keep us safe.'"
Relief Team Assessing Damage in Wynne, Arkansas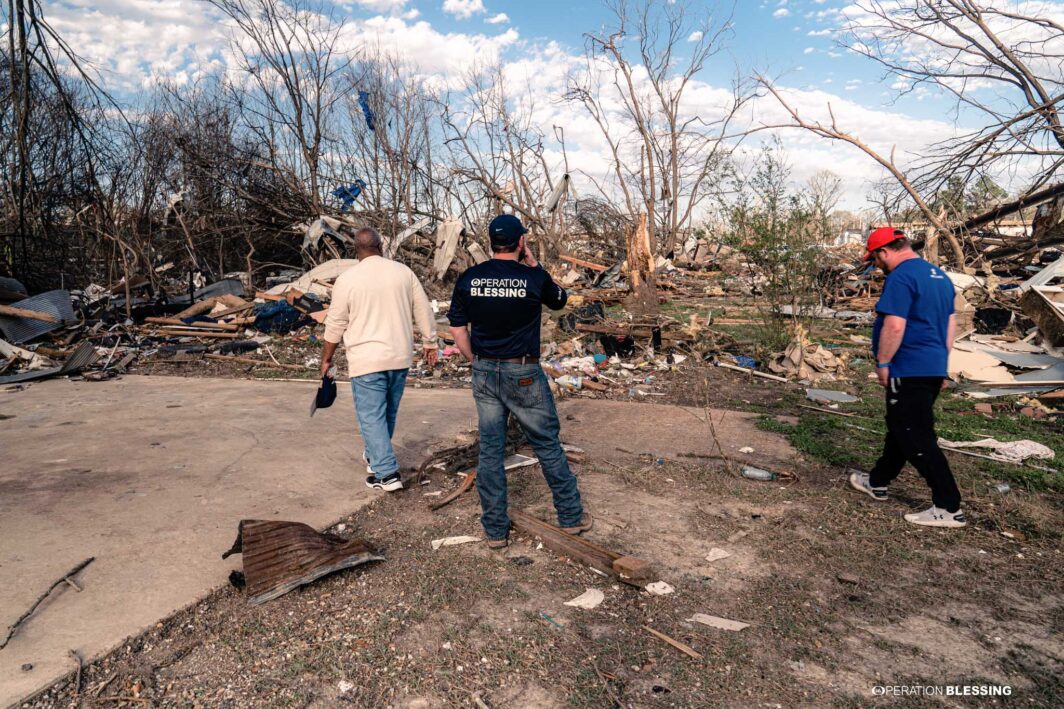 President Joe Biden declared Arkansas a disaster area. In Wynne, Arkansas, Governor Sarah Huckabee Sanders praised the recovery effort.
She said, "Obviously this is just an unbelievably tragic moment for our state, but what I've found amazing are the people stepping up not just from this community but across all of Arkansas."
Operation Blessing assessment teams are on the ground evaluating damage to determine where best to offer relief. We're also meeting with pastors to begin distributing and serving food, water, and other relief supplies to their communities.
Meanwhile, in Mississippi, which was devastated by last week's tornadoes, Operation Blessing is continuing to deliver loads of food and water through local churches there.
To keep up with our latest efforts in Mississippi, please visit https://www.ob.org/tag/tornado-relief/. To donate to disaster relief efforts, visit: https://www.ob.org/disasterrelief/