GEORGIA – Jen has always had a passion for motherhood. Her two teenage boys, Roman and Lucca, mean the world to her. She enjoys being able to care for them.
"I just always wanted children. And I'm so, so grateful that they want to spend time with me."
A couple of years ago, Jen started her own property management company. The business was initially successful. Then things fell apart when one of her major investors left the company, and she had to shut it down. Jen grew heartbroken.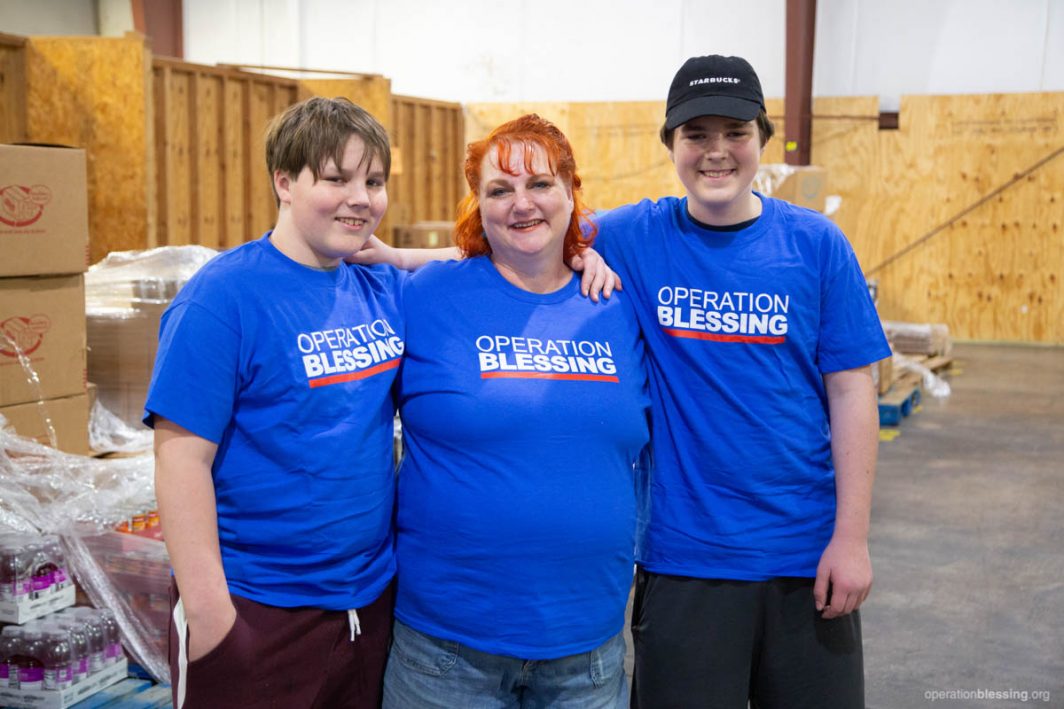 "It was devastating. I mean, it was so unexpected. When you're in that situation, it is a freefall, and you just get creative. You try not to run up bills, try to pay what you can. I sold lots of stuff, even if it's for $10 or $20. Anything to pay a water bill, anything to keep the electricity on. It's a scary thing. I was really trying to meter the food out, and I was running out of ideas. How do I feed these kids?"
Hunger Relief Thanks to You
That's when you stepped in. Jen found out about Warehouse of Hope, an Operation Blessing partner that provided hunger relief in Georgia to help her  feed her family.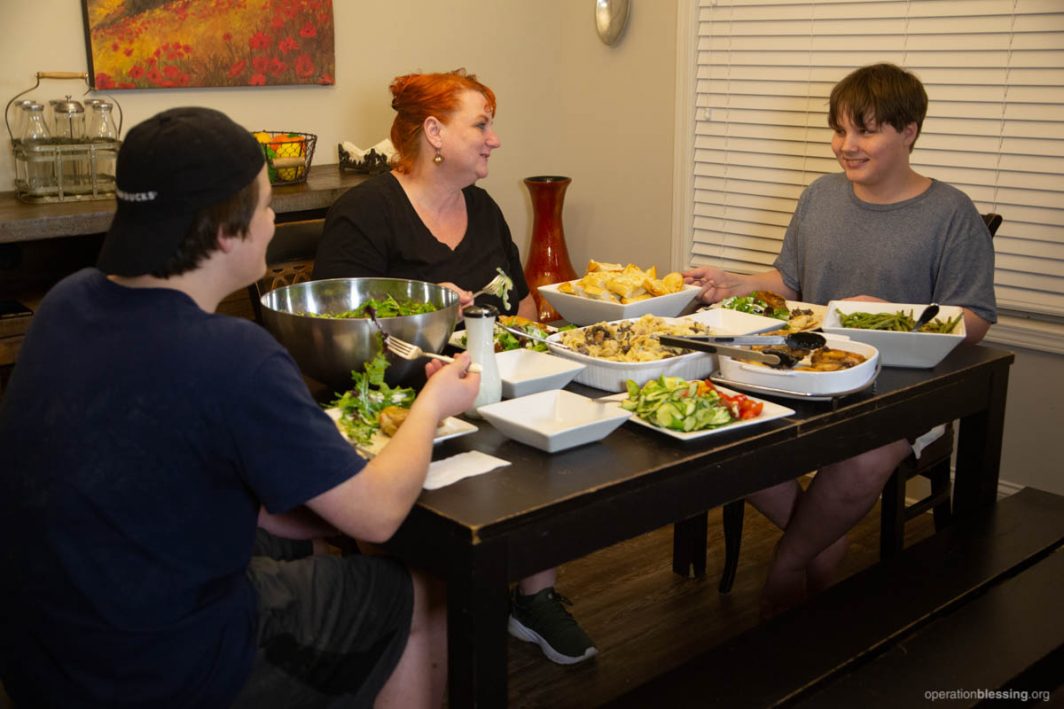 "Just the environment and the atmosphere there is one of hope," Jen said. "And then when you go to shop, there are so many things like rice and pasta. You end up with some really good food… They gave us what we needed."
Thanks to you, Operation Blessing has been working with Warehouse of Hope since 2003. We send trucks with nonperishable food and other grocery items to the ministry on a weekly basis to help bring hunger relief in Georgia. The organization strives to not only provide families with food and clothing, but to also show them the love of Christ. By partnering with Operation Blessing, you are a part of that mission as well.
Because of the overwhelming love and support Jen and her boys received from friends like you, they now serve as volunteers. They work to pass along that same love and support to others who are in need.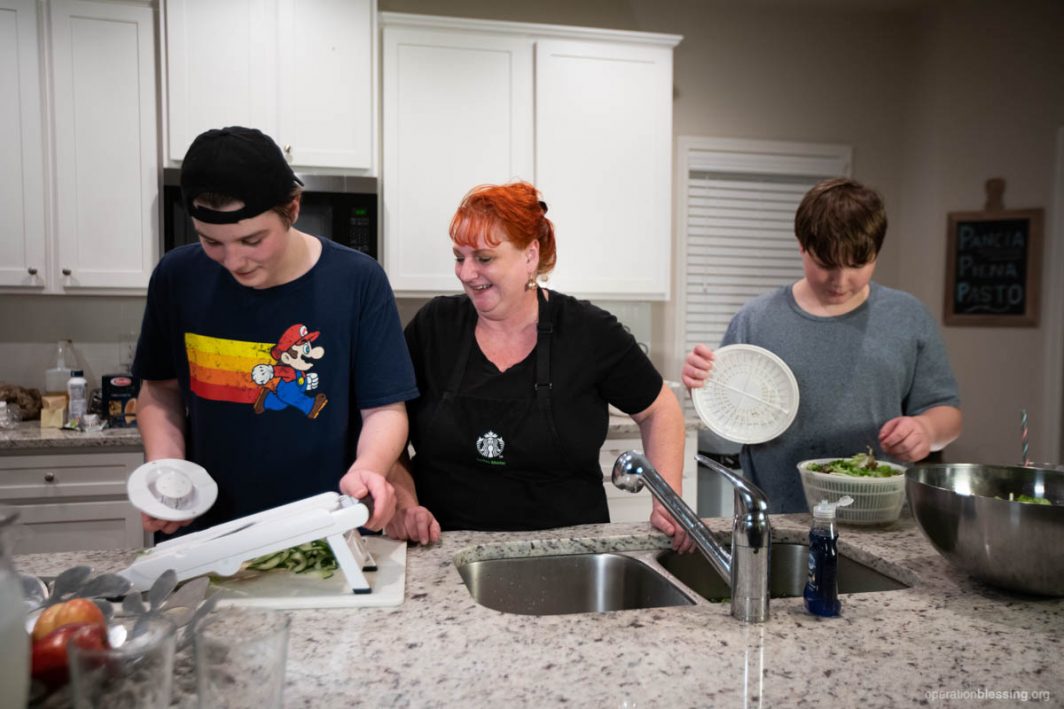 "The opportunity to give back changed our lives. It changed our outlook," Jen shared. "My son, Lucca, he loves the warehouse and stocking and running and helping people with their carts. It just became something that we looked forward to doing."
Jen now has a new job in finance. And with the assistance of your faithful support, her family is finally getting back on its feet. While COVID-19 temporarily halted the family's ability to volunteer, Jen's youngest son, Lucca, says he will always hold Operation Blessing and the generous partners who support it, dear to his heart.
"People that donate to Operation Blessing can make things like Warehouse of Hope possible. It's really nice, and it helps just so many families."