PERU – In Iquitos, Peru, hunger and food insecurity have long been common struggles for families like Mateo's. The poor living conditions make life challenging for many. For Mateo's family, the fight for survival is a cruel daily reality.

To help alleviate the suffering through hunger relief in Peru, Operation Blessing partners help to break people out of the cycle of poverty and hunger. Microenterprise programs provide a unique way for families dealing with hunger issues in Peru to overcome.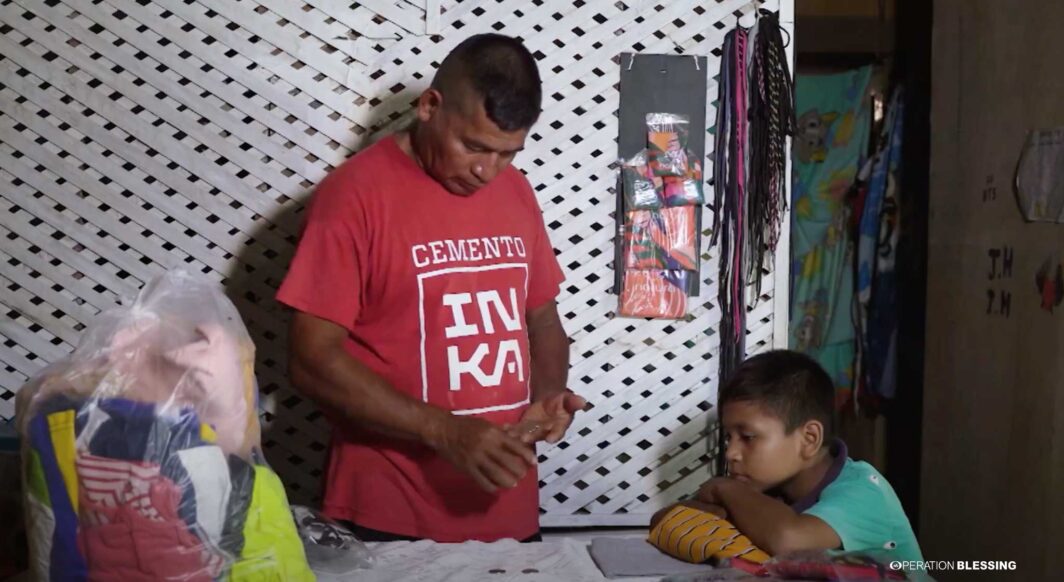 Mateo's Family Struggles
Mateo's father works as a farm laborer, but his job is sporadic. This leaves the family with an unstable income. To supplement their earnings, Mateo's mother runs a sewing business from home. However, despite their combined efforts, the family earns less than $5 a day. This makes it nearly impossible for them to afford everything from food to school supplies. As a result, they find themselves trapped in a cycle of poverty and hunger. With no way to increase their income, they are unable to break free.
Daily Struggles with Food Insecurity
Due to their meager income, Mateo's family can only manage to have two meals on most days. There are actually times when they are reduced to just one meal. Hunger is a constant companion, threatening Mateo's hope as the family goes to bed on empty stomachs more often than not. The financial strain also affects their ability to pay for electricity and water, further increasing their hardship.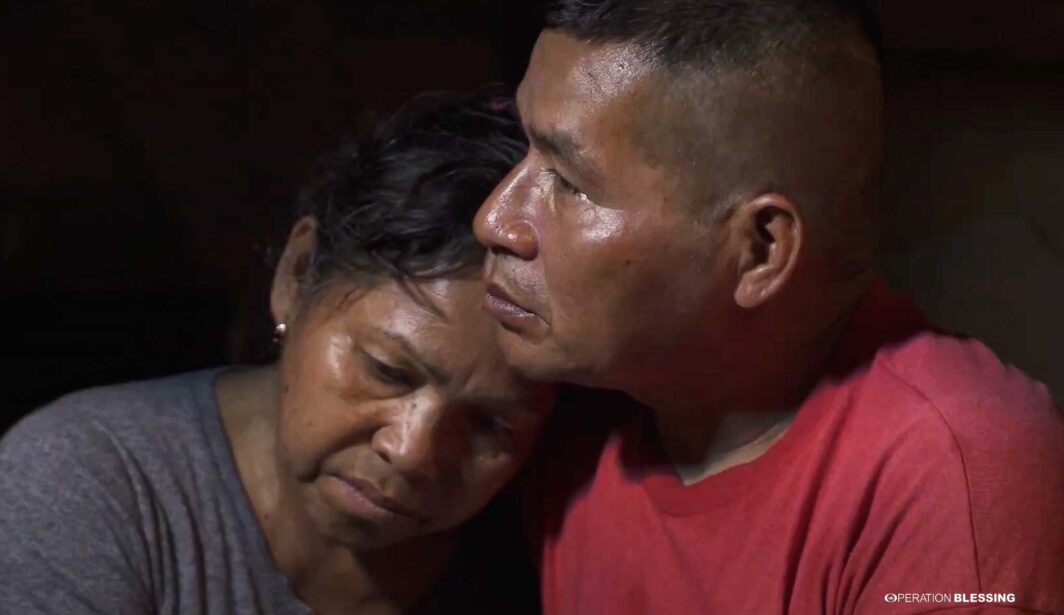 Operation Blessing's Intervention
Recognizing the dire situation faced by Mateo's family and others, Operation Blessing stepped in with a microenterprise solution. This helps to provide relief from hunger for the long term. The team invited Mateo and his parents to a poultry workshop held at their local church. There they received comprehensive training and building materials to construct a chicken coop. In addition, Operation Blessing supplied baby chickens, feed, and medicine to kickstart their business.
Positive Changes for Matteo's Family Through Microenterprise
The microenterprise training proved to be a life-changing opportunity for Mateo's family. Through the workshops, they learned essential skills for chicken care and maintenance, empowering them to successfully raise and nurture their flock. With the support from Operation Blessing, they complete a second cycle of raising chickens, resulting in a steady income and improved access to food.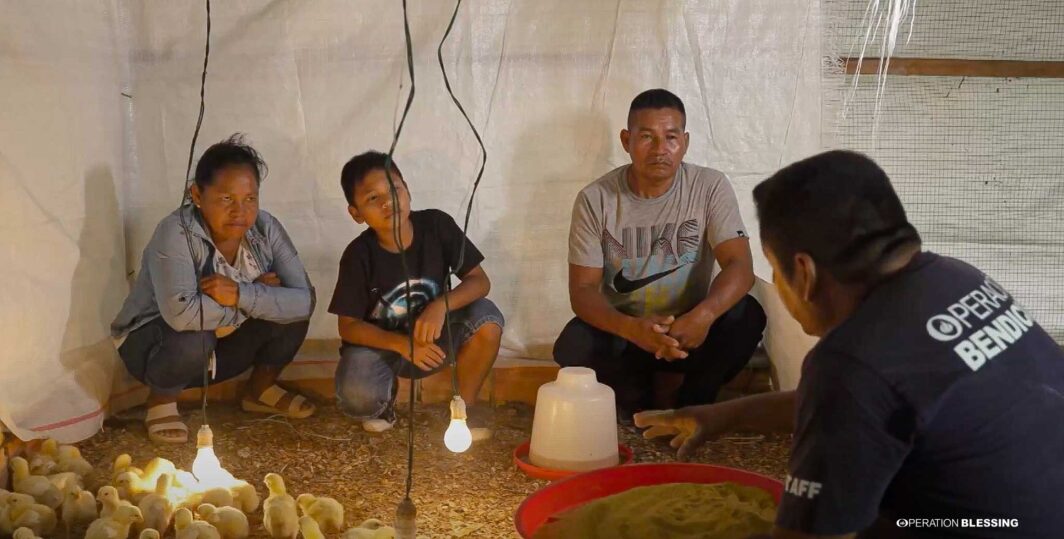 As proud business owners, Mateo's family no longer solely relies on sporadic work in the fields or the profits from the sewing business. The microenterprise provides them with a stable and sustainable source of income, enabling them to break free from the shackles of hunger and poverty. Moreover, they cultivate their own food, reducing their dependence on external aid.
Gratitude for Operation Blessing Partners
The impact of this program provided by friends like you is profound. Through the project, families like Mateo's have not only improved their financial standing but also gained skills that allow them to sell chickens and prepared chicken products for additional income. Mateo himself has grown healthier and happier, benefiting from the increased stability and well-being of his family.
A special thanks is extended to the generous partners of Operation Blessing, whose unwavering support makes these transformative programs possible. Their contributions directly impact families like Mateo's, providing them with opportunities to break free from the chains of hunger and food insecurity.
Partner With Us to Provide Hunger Relief in Peru
To continue making a difference in the lives of families facing food insecurity, partner with us. By joining with Operation Blessing, you play a vital role in empowering families to create a better future for themselves.
To contribute to the cause and help combat hunger in places like Peru, consider donating to Operation Blessing at ob.org/hunger-relief/. Your support can make a lasting impact, providing families like Mateo's with the tools and resources they need to overcome food insecurity and build a brighter tomorrow.