PERU – As a young girl in Peru, Gisella felt inspired by her grandmother's handmade, indigenous crafts fashioned from the vast natural resources that surrounded their village. She decided to follow in her grandmother's footsteps and continue upholding her cultural heritage. Today, Gisella is a mother and grandmother herself. Sadly, the meager income she was earning from her handicrafts often left her family hungry and hurting.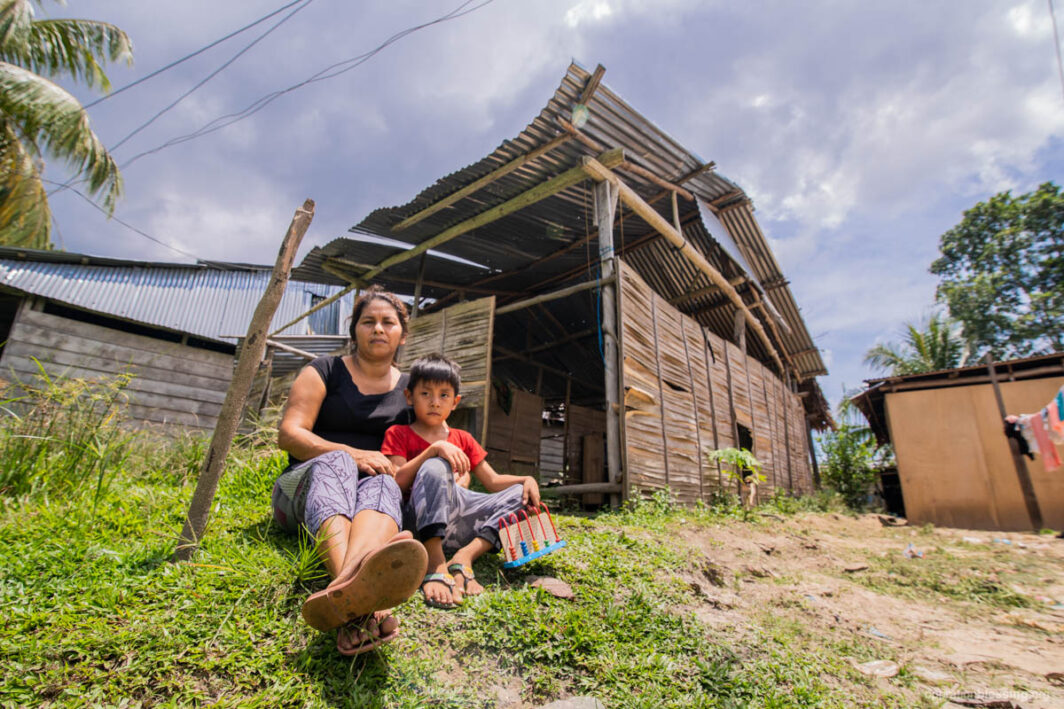 While Gisella worked hard, attempting to sell her wares in tourist areas, her eldest daughter Helen stayed home to care for her 6-year-old brother, José, and her own 2-year-old daughter, Lilia. But that home was little more than a ramshackle hut and didn't provide much protection for them.  
Some days, despite her best efforts,Gisella would return defeated. She recalled a day when she came home empty-handed, unable to give her children any food. "My little son was hungry," she said. "He doesn't understand. He's just a little boy. The baby also wanted to eat, but that day, we slept without food." 
Hungry and Hurting in Peru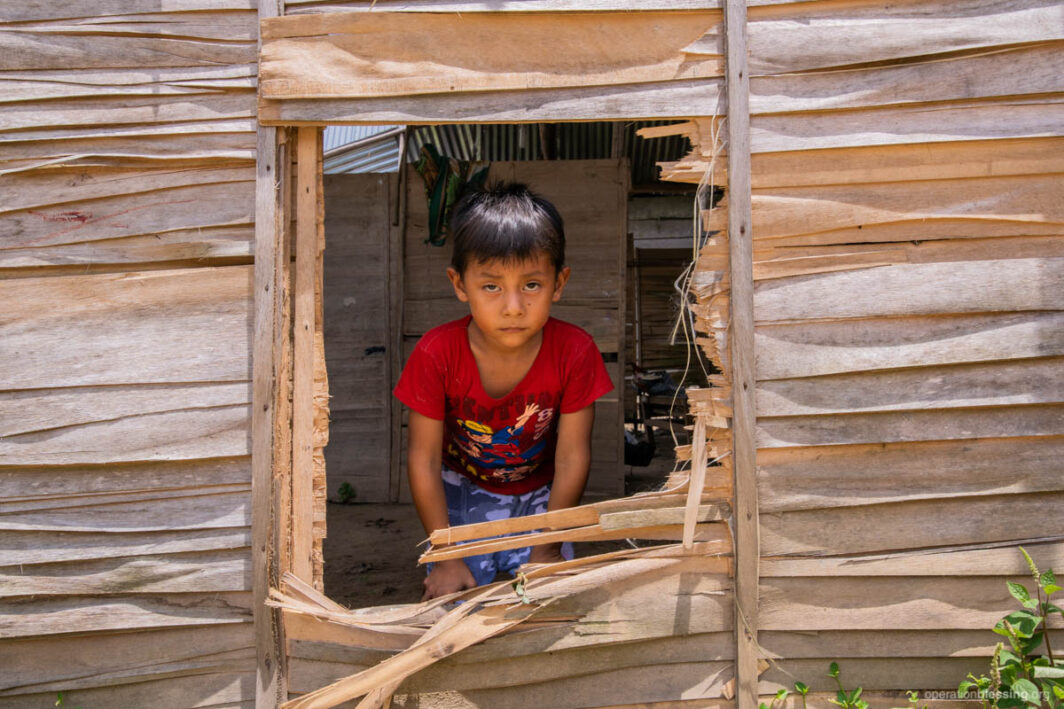 Then one night, their situation got even worse. "During a rainstorm there was a lot of noise," Gisella said. "And suddenly my roof went flying off. All my things started to get wet. In that moment I only thought about getting my children out of there."  
But when the storm cleared, they had nowhere else to go. They cleaned up as best as they could and returned to the house. Now, in addition to their precarious financial situation, they had a dangerous living environment.—until you came along with fresh hope and a fresh start for Gisella and her family! 
A Fresh Start and New Hope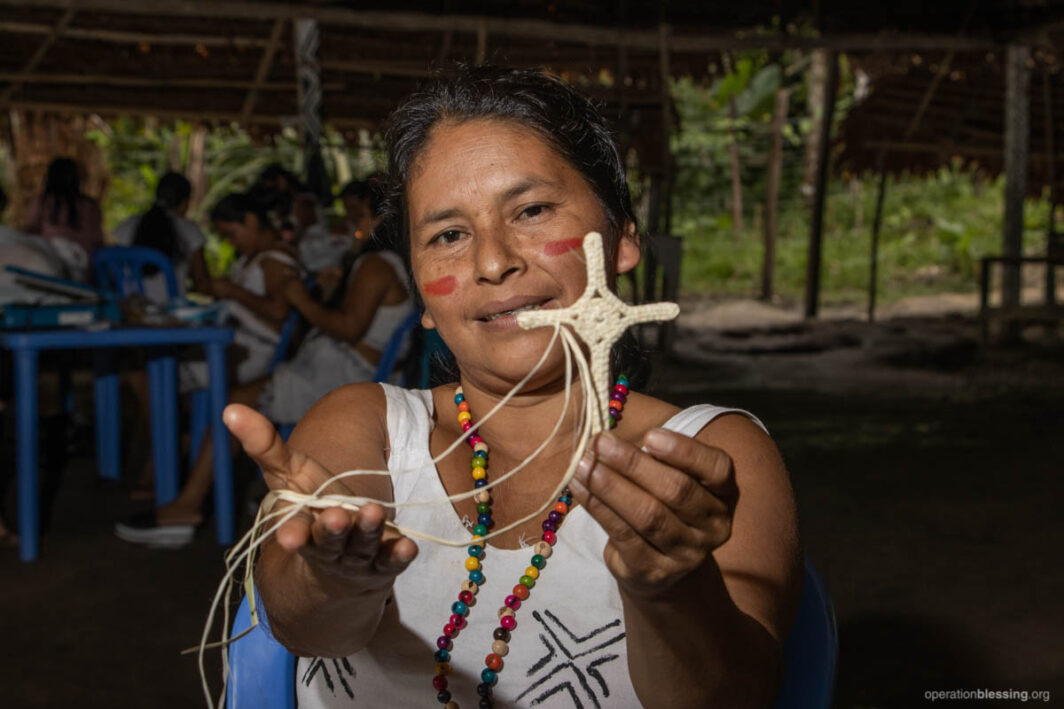 Operation Blessing first met Gisella at an artisan workshop. There, along with many others, she received specialized instruction and new materials to improve her crafts and her business. Gisella found renewed hope, feeling confident that with the training and supplies she could increase her future earnings. 
But it was clear this family needed immediate help, as well. So, friends like you also reached out to give Gisella and her kids a brand-new, sturdy home!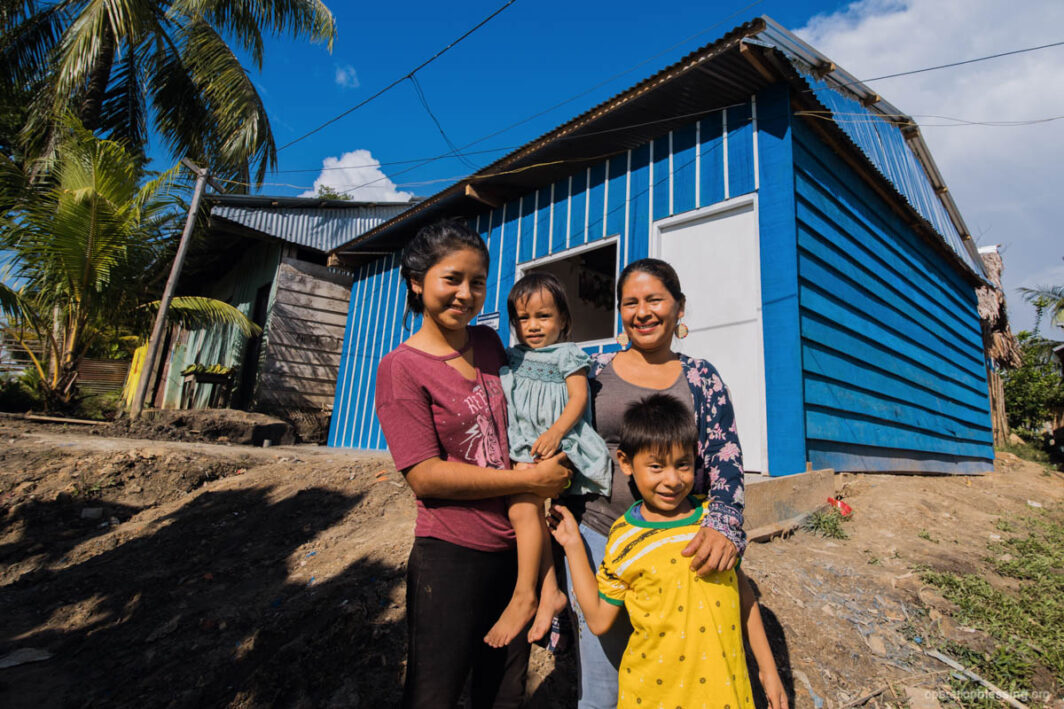 The cheerful blue house is safe and secure. Her precious children and grandchild will no longer live with the constant threat of danger. And because of you, it's filled with appliances and furnishings to turn it into a cozy home for this hard-working family.  
Gisella said, "Thanks to all of you for blessing my home. Our lives have changed with this house."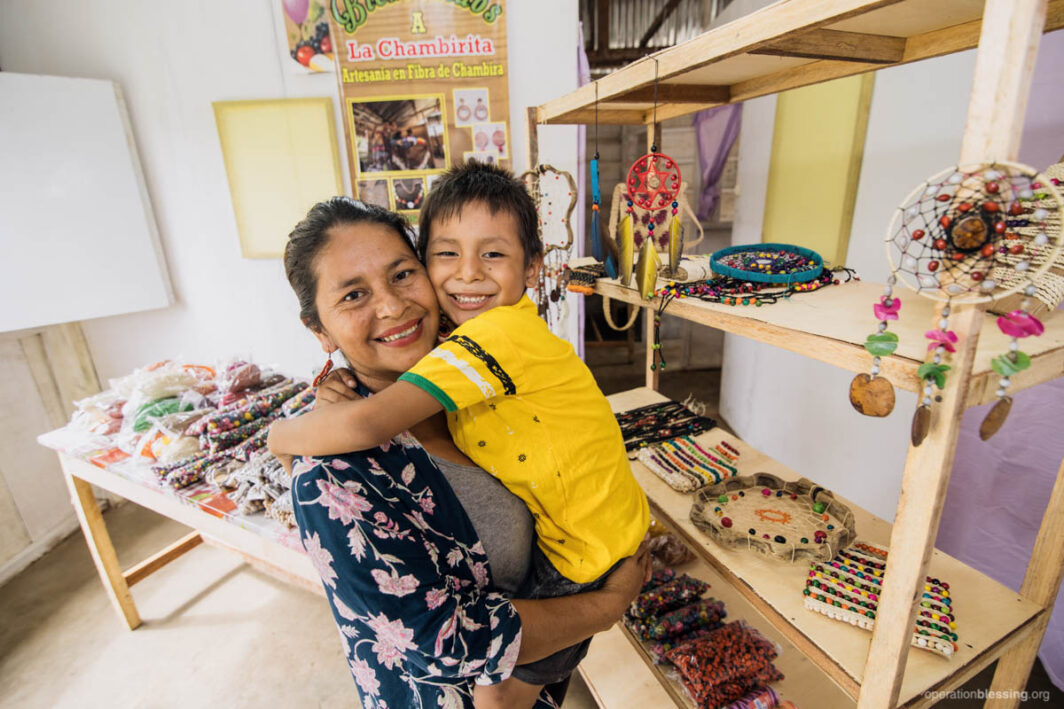 Congratulations to Gisella and her kids on this wonderful little home, and congratulations to you for giving a fresh start to hurting families around the world.