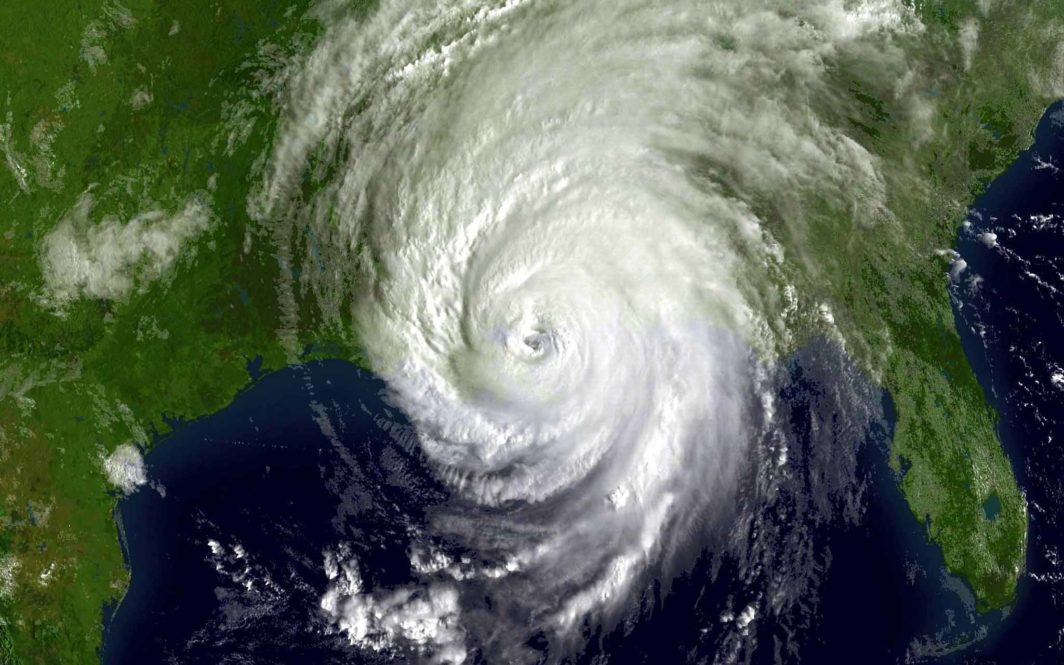 Hurricanes are undeniably one of nature's most destructive forces. Over the years, scientific advances have helped us to better understand these dangerous storms. They've also allowed us to discover many interesting hurricane facts.
International humanitarian organization, Operation Blessing, specializes in disaster relief as one of our core pillars of humanitarian aid. Headquartered on the U.S. East Coast, Operation Blessing has responded to many hurricane impacts in the U.S. and around the world. Over the years we've become experts on hurricane relief. To help you be informed, we've collected some fascinating hurricane facts for you. The following page includes details on hurricane size, historical hurricanes, and other unique tidbits about these powerful storms. We hope these hurricane facts help to answer many of the common questions you might have.
Naming & Energy Levels

Hurricanes and their worldwide counterparts, typhoons and cyclones, are the only major types of storms that get a unique name for each one that occurs. They are named yearly in alphabetical order by the World Meteorological Organization, often using names typical of humans.

Hurricanes Produce Atomic Levels of Energy

A major hurricane can release as much energy as thousands of nuclear weapons. They are among the Earth's most destructive storms, able to devastate whole cities in the span of hours. Hundreds of miles wide and thousands of feet tall, they pack powerful winds, torrential rain, and deadly storm surge.

The Most Powerful Recorded Hurricane Winds

The most powerful hurricane winds on record came from Hurricane Patricia in 2015. In fact, Hurricane Patricia produced winds upwards of 200 miles per hour when it made landfall.

The Worst Hurricanes in History

Galveston Storm (1900)
Hurricane Maria (2017)
Okeechobee Hurricane (1928)
Katrina (2005)
Cheneire Caminada Hurricane (1893)

The Five Costliest Hurricanes in History:

Katrina (2005)
Harvey (2017)
Sandy (2012)
Irma (2017)
Andrew (1992)

Measuring Hurricanes

Hurricanes are measured using the Saffir Simpson scale which breaks down storms into categories one through five. The scale focuses mainly on wind speed as the primary metric of a storm's categorical strength. Some have criticized this scale as not being completely accurate because it focuses on wind speed. While wind speed is a formidable element of a powerful hurricane, flooding and storm surge are also potent factors in looking at the lethality or destructive capacity of a hurricane.

What Is a Category 5 Hurricane?

Based on the Saffir Simpson scale, a category 5 hurricane has, on average, sustained winds of over 157 miles per hour. Famous, or infamous, storms that were classified as category 5 storms include Katrina, Irma, Maria, Michael, Andrew, and Dorian. These storms devastated the areas in their paths, necessitating long-term relief and recovery efforts.

Hurricanes Mean Powerful Winds

Powerful hurricanes do not just pack strong wind speeds. They also mean huge masses of wind blasting through an area. In many cases, a hurricane's powerful sustained winds can cover tens of thousands of miles releasing damage over a giant region.

---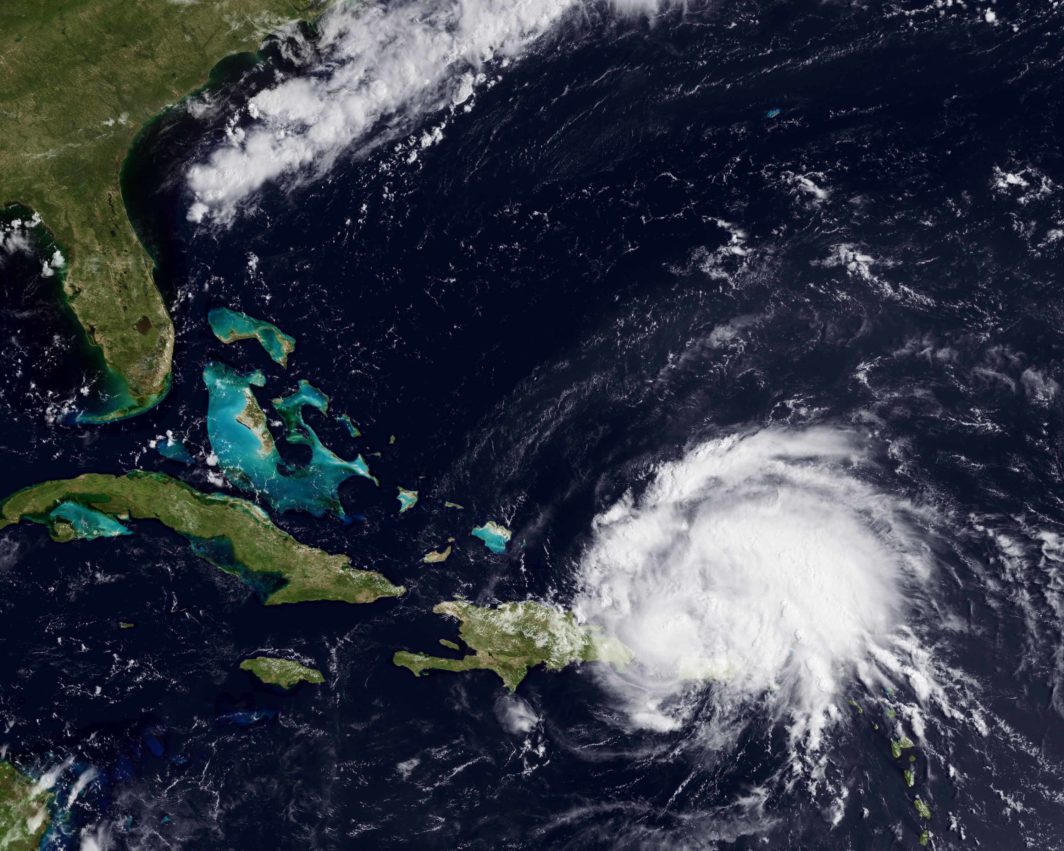 Florida Leads the United States in Number of Hurricanes
Due to the proximity to the equator, The Atlantic Ocean, and the Gulf of Mexico, Florida has experienced the most hurricanes—with well over 100 storms hitting this state since hurricane information has been officially recorded.
The Most Active Hurricane Season
2005 marked the most active recorded hurricane season with over 25 named storms including Hurricane Katrina. This was also the year with the most category 5 storms, making this active hurricane season highly destructive.
Eye Wall of the Hurricane
The area right outside the calm eye of the hurricane, known as the eye wall, is the strongest part of the storm due to a dense wall of clouds that surrounds it.
A Hurricane Makes Landfall
A hurricane is said to make landfall when the center of the storm touches land, not just the outside bands.
Hurricanes Can Be Huge
Hurricanes average 300 miles in width, allowing them an unprecedented path of destruction when they strike. The sheer scale of these storms is the reason they can devastate whole cities when they hit.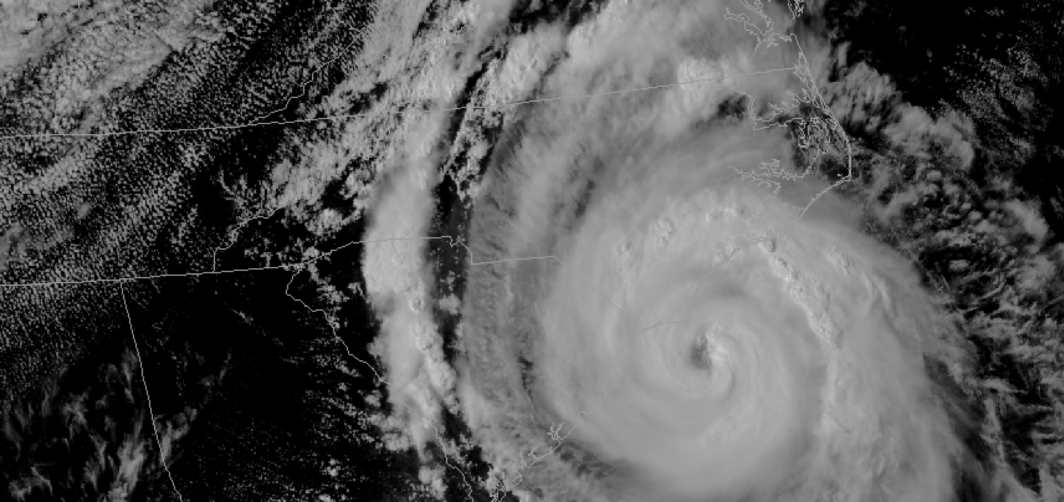 You Say Hurricane…I say Cyclone
The names hurricane, cyclone, and typhoon can seem confusing, but they refer to the same basic meteorological phenomena. Many hurricane facts could also be referred to as typhoon facts or Cyclone facts. They are the varying names given to powerful tropical storms occurring in different parts of the world.
Hurricanes occur in the Atlantic Ocean
Typhoons occur in the Pacific Ocean
Cyclones occur in the Indian Ocean
Rain, Rain, Go Away
Hurricanes or cyclones are moisture machines, drawing a huge storm surge onto land as well as dumping mountains of precipitation. The record for most rainfall of any recorded storm goes to Tropical Cyclone Hyacinthe in 1980.
Can You Say Trillions?
A Hurricane can potentially dump trillions (yes, that is with a t) of gallons of water onto an area. It is this massive transfer of moisture that often causes the most damage and casualties. The impact of this kind of precipitation cuts off roads and points of access. Naturally, this isolates people and creates a situation where they're unable to evacuate dangerous flooded areas. Such was the case with Hurricane Katrina, putting thousands of people in danger as water levels rose.
Tens of Thousands of Feet High

Hurricanes are so large that they can reach tens of thousands of feet into the air. It is hard to really understand the scale of such storms, but factors like this are why they are often the deadliest natural disasters in the world.

Deadly Flooding and Hurricanes

While the powerful winds of hurricanes can do damage, it is often storm surge and flooding that do the most damage. The sea-level rise and increased rains can cause widespread destruction. Again, this was the case in Hurricane Katrina in 2005. The failure of the levee system to stem the tide of hurricane flooding in New Orleans trapped thousands of residents who were unable to evacuate. The flooding paralyzed the city's infrastructure and sadly caused many of the fatalities associated with the storm's impact.

Hurricane Season Peaks in September

The most optimal conditions for hurricanes occur in September, making it the apex of hurricane season

Hurricanes Produce Tornadoes

As if the impact, flooding, wind, and rainfall of a hurricane were not enough, these storms can also produce tornadoes. Powerful hurricanes can generate dozens of tornadoes, which cause devastation as well.

Hurricane Tracking

Hurricanes can be tracked using a bevy of sophisticated equipment. This can include:

Satellites
Planes
Boats
Sonar Buoys
Radar Technology

Thankfully, these systems help give warning to residents in areas about to be impacted by powerful and potentially deadly storms. Hurricanes are tracked through the National Oceanic and Atmospheric Administration's National Hurricane Center.
Hurricane Question and Answer
Looking for more hurricane facts or information? Check out our Hurricane questions and answers page.
Also, learn more about Operation Blessing's disaster relief efforts and how you can get involved in helping the hurting during some of life's most difficult times!
---
Link to Works Cited