FLORIDA – With the storm gone, Hurricane Idalia survivors can finally start recovering, but that means it's time to face the reality of Hurricane Idalia damage. Some homes received as much as three feet of water, and the devastation is overwhelming for disaster victims. Now Hurricane Idalia support has become critical.
Storms like Hurricane Idalia strike with ferocity. The result can be widespread destruction throughout large areas. This means that vital resources are disrupted since power is out, stores are closed, and roads are impassable. This is in addition to the destruction of homes and property.

"To see some of the members of this community lose everything overnight and scramble to pick up the pieces is utterly heartbreaking," Operation Blessing's National Media Liaison, Hayley Henson, said as she surveyed the damage. Hurricane victims need help, and you can be there for them by giving a gift today!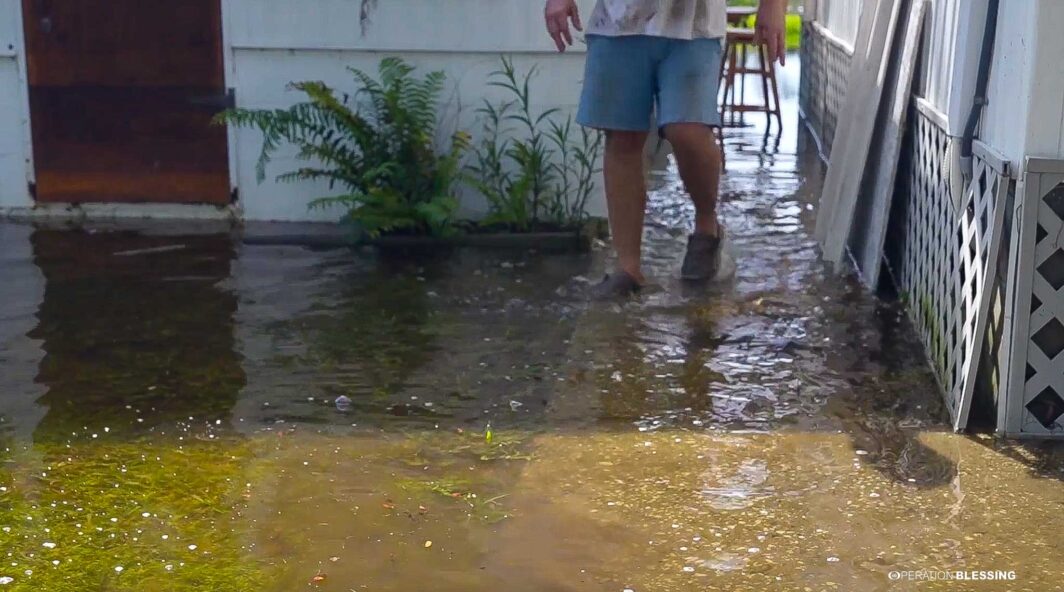 Hurricane Idalia Support Is on the Way
Hurricane Idalia support is on the way. Our disaster relief team is working with Christian Center Church in Homosassa, FL to organize mass cleanup efforts in the surrounding area through volunteer assistance and the provision of cleaning supplies to people with damaged homes.
As with any disaster, time is not a luxury. The faster we can respond, the quicker we can get help to hurricane survivors who need it! One way we do this is by reducing the time and distance it takes for us to respond when we know a powerful storm is coming.
Operation Blessing's U.S. Disaster Relief Team pre-staged in Valdosta, GA, before the storm, then deployed to Homosassa on Thursday once travel was deemed safe. Equipment on site in Homosassa includes a mobile kitchen, a mobile command center, a construction trailer, a work order trailer, and multiple trucks carrying relief supplies and equipment.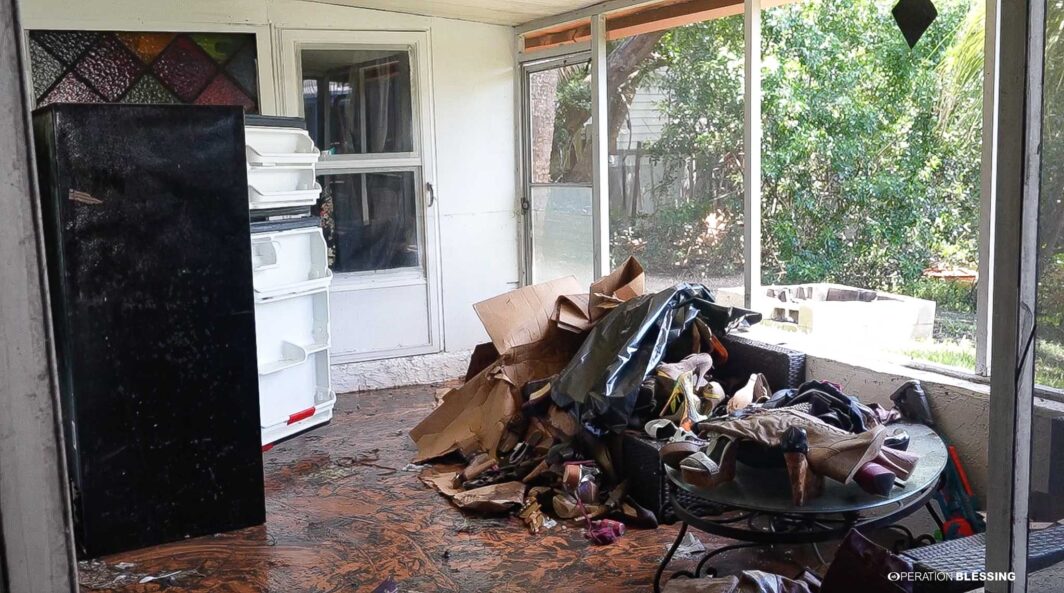 Gathering Truckloads of Supplies
Additionally, Operation Blessing is preparing multiple trailer-truckloads of emergency relief supplies, including bottled water, shelf stable and ready-to-eat foods, and emergency disaster relief kits containing items such as garbage bags, paper towels, cleaners, hand sanitizer, scour pads, gloves, and N95 masks. Once they depart from Operation Blessing's warehouses, the truckloads will be delivered to partner organizations throughout the affected area, for distribution to residents.
Volunteer Teams Are Helping Clear Hurricane Idalia Damage
With Hurricane Idalia damage so common, volunteer teams will help hurting homeowners recover by removing debris, cleaning out flooded housing, and prepping homes for repair. Operation Blessing's mobile kitchen is also providing hot meals to residents, many of whom had lost power or own damaged appliances.

Hayley shared the heart of our work: "We are so grateful to work alongside this church to help alleviate the burden so many are experiencing as well as show them Christlike compassion, love, and hope when their worries seem all too consuming."

Please keep praying for those who have lost so much and consider giving a gift to help them recover. May God bless you and keep you today!
Keep Showing Your Support!
Your partnership allows Operation Blessing to help hurricane victims in need. Your endless kindness allows us to meet so many of the different needs Hurricane Idalia survivors have. Thank you for helping us touch lives!