MICHIGAN – Barb and Barbara have more in common than their names. They both struggle with the increasing costs of groceries and other living expenses in southern Michigan, and and they both find help through an Operation Blessing ministry partner, thanks to you.
Barb works as a package handler with a shipping company while attending college, where she is studying to be a medical assistant. Unable to afford the rising cost of rent, she lives with friends but still struggles to pay her bills. Sometimes she has very little left to buy food. "I was trying to get by, like everyone is right now," she says.
Meanwhile, Barbara and her husband, Roberto, feel the pressure as well. During the pandemic, both lost their jobs. Eventually, Roberto found work at a plastic manufacturing plant, but Barbara struggled with carpal tunnel syndrome and couldn't return to work.
Your ongoing generosity met both Barb and Barbara at their point of need through Buist Community Assistance Center, an Operation Blessing distribution partner in Michigan.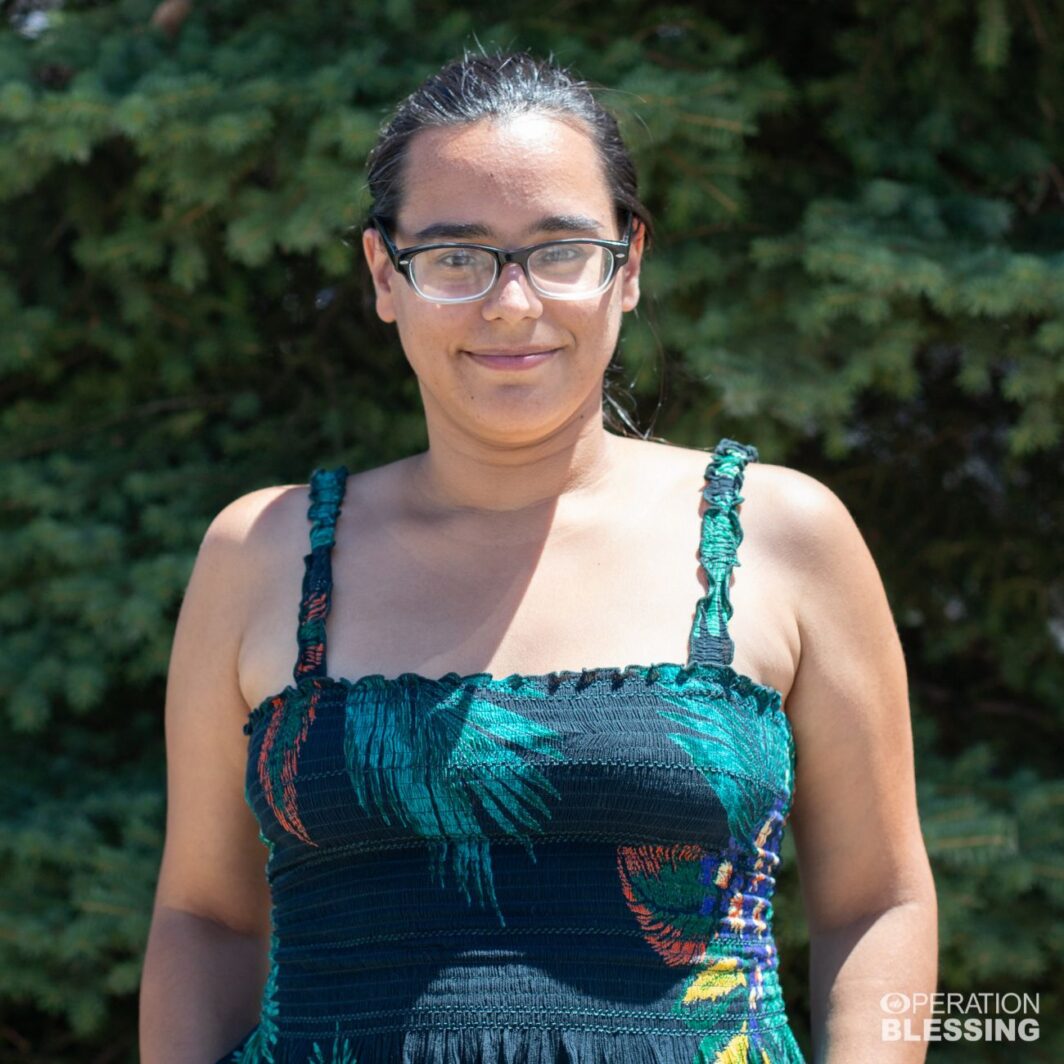 Fighting The Increasing Costs Of Groceries
"I'm always happy coming here. It's almost like when you go to a real grocery store!" says Barb. "There is abundant food. It's an extra expense that you don't have to worry about."
And Barbara says that the cart full of groceries that you help provide goes a long way in meeting their needs. She says, "It's been a huge blessing to not have to spend so much money on groceries each month. We don't have to worry so much." Then she adds, "Not only is the food great, but everyone here is nice and helps me if I need help." Jenelle, who serves at the center, says that they are seeing more people in need of support and that they count on the truckloads of food that compassionate partners like you send them.
Both Barb and Barbara are thankful for the support your love is giving them during these difficult times. The increasing costs of groceries is impacting scores of Americans who battle food insecurity and inflation everyday. But as Barbara says, "Your donations are a big blessing to me and my family."
.
"It's extremely helpful," says Barb. "Not just for me, for everyone who comes here."