UKRAINE – Recently all eyes have been on Ukraine, yet—thanks to friends like you— Operation Blessing has been at work in Ukraine for decades. Although this current war in the region created turmoil like never before, there has been conflict on the border with Russia for years. Life for many Ukrainian people has not been easy. That's why Operation Blessing has been there, providing suffering Ukrainians with life-changing surgeries.
Svitlana's life in Ukraine slowly started to become dim as she gradually lost more and more of her vision. The then-66-year-old wife and grandmother had been diagnosed with cataracts in both eyes, and without help she was in danger of going completely blind.
As her eyesight became worse, Svitlana still did her best to care for her disabled elderly father, as well as her husband. The care her father required left little time or money to seek treatment for her eyes. But her impaired vision soon affected her ability to live her life. She went to a specialized clinic where doctors recommended she undergo immediate lens replacement surgery in Ukraine.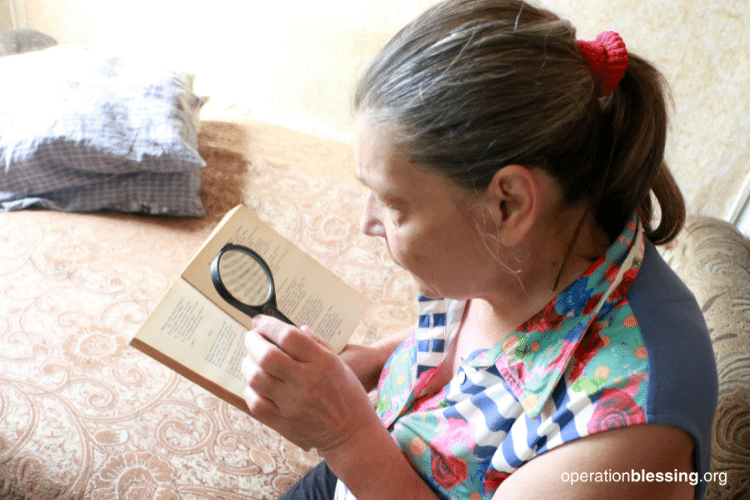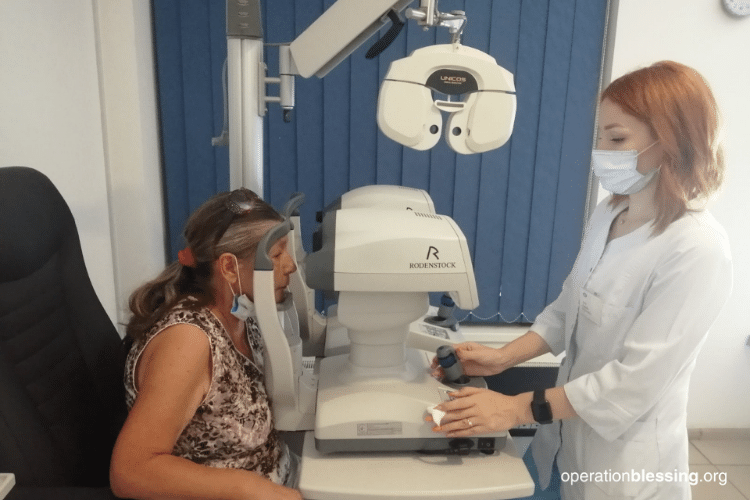 While Svitlana was desperate to save her vision, she and her husband lived on very small pensions. Paying for the surgery on their own was simply not possible. Sadly, Svitlana's vision continued to get worse. Eventually, she could no longer complete household chores, enjoy photos of her precious grandchildren, or even see what she was buying at the market.
"Until 2018, I could clearly see my children growing up, then grandchildren, and then beautiful and cute great-grandchildren were born," Svitlana told Operation Blessing staff. "There is nothing sweeter in this world than great-grandchildren, but I could not see their faces!"
The circumstances seemed hopeless. But that's when Operation Blessing donors like you stepped in to make a difference. Coming together, you helped raise the funds that Svitlana needed to receive her surgery.
New Vision After Lens Replacement Surgery
After the procedure, Svitlana regained her sight—something she could not have imagined just months before! This wonderful change made it possible for her to care for herself and her family and to see the faces of her beloved great-grandchildren again.
She is very grateful for the compassion you showed in helping her find healing. "When I had the operation and I opened my eyes, I saw the doctor with my own eyes. Clearly, with the contours and all the colors," Svitlana exclaimed. "I immediately started crying tears of happiness. I couldn't believe that the operation was really restoring my sight! Thank Operation Blessing for not passing by my need."
Svitlana's story and others like hers are just some of the ongoing efforts of Operation Blessing in Ukraine. Beyond just medical procedures like lens replacement surgery in Ukraine, you are doing so much more. You are sending relief and hope to those displaced by conflict, including so many Ukrainian refugees fleeing to find safety beyond the Polish border.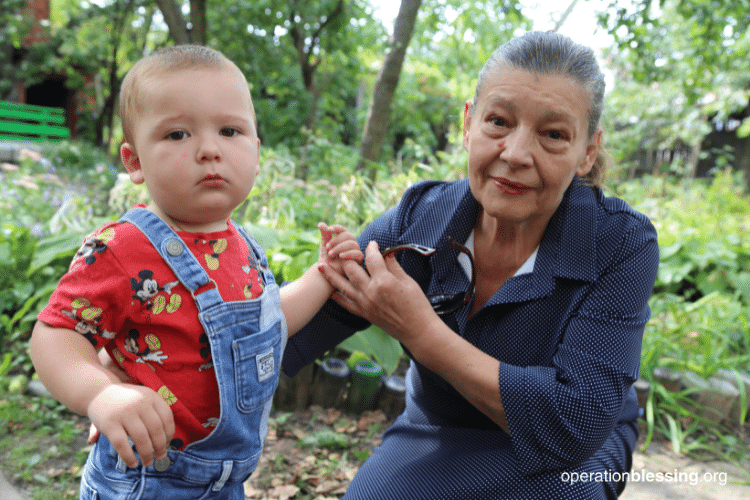 Helping Ukraine In So Many Ways
Your generosity has made it possible to welcome refugees with hot meals, blankets, and hygiene supplies, along with sending aid like fresh produce, canned meats, and more into Ukraine. And you've continued to bless even more hurting people during the conflict with life-changing surgeries whenever hospitals were available!
Thank you for caring for victims of the ongoing crisis in Ukraine. Together, we are making a real difference in their lives. Your continued support is an answer to heartfelt prayer fort those fighting to survive.