Christmas Around the World: Free Christmas Devotional
Our free gift to you!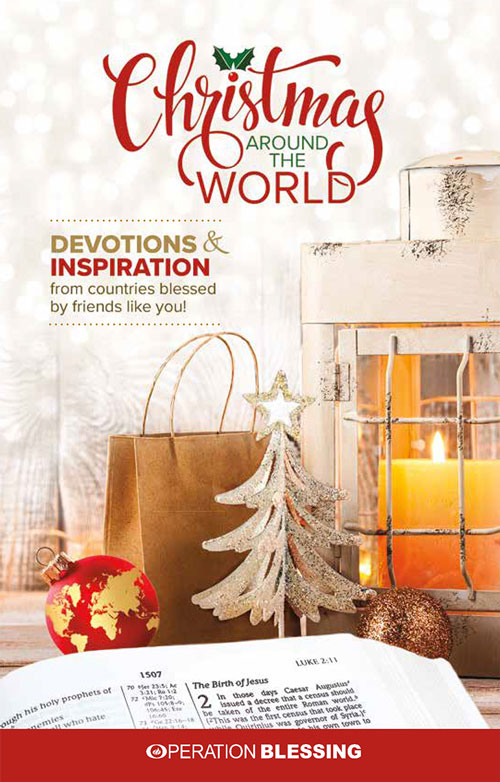 We're so excited to introduce you to this new Christmas devotional and inspirational booklet from nations blessed by Operation Blessing supporters like you!
Christmas is a time of reflection and worship as we celebrate the birth of Christ. This year, we asked several of our team members from around the globe to share their special memories, reflections, and songs of Christmas with you. From China and Kenya to Honduras and Ukraine, we hope that each devotion and inspirational message will warm your heart and bring us all closer together this holiday season.
Compassionate friends like you make these partnerships around the world possible as Operation Blessing takes your love into as many countries as we can—reaching out to hurting people in need. As a token of our appreciation this Christmas, we would like to offer you this free Christmas devotional booklet. You will receive a Christmas Around the World digital download immediately, followed by your printed booklet in the mail.
As you read through these devotions and reflect individually or with your family, we hope you will experience love and joy through God's ultimate gift of His Son at Christmas. May God bless you with His peace during this Christmas season!
Christmas Memories
The Christmas season is a time of celebrating and creating memories together with our cherished loved ones. It's a time of inspiration and reflection on traditions, old and new, as we remember the reason for the holiday—the birth of our Savior, the Lord Jesus Christ. These Christmas memories bring us together as family, as friends, and as a community of believers. As you read through the Christmas memories in this devotional, we hope that it will remind you of the memories you hold dear to your heart this season.
Christmas in China
"A Chinese pastor once told me about Christmas in the early years in China before it became a well-known holiday. Sixty years ago, there were hardly any believers in his area, and no one celebrated Christmas. But the few who did believe would walk about 31 miles to gather together for preaching and singing. At that time, they had no hymnals. So their pastor wrote a praise song and gave it to everyone to sing." –reflection from a staff member, Operation Blessing China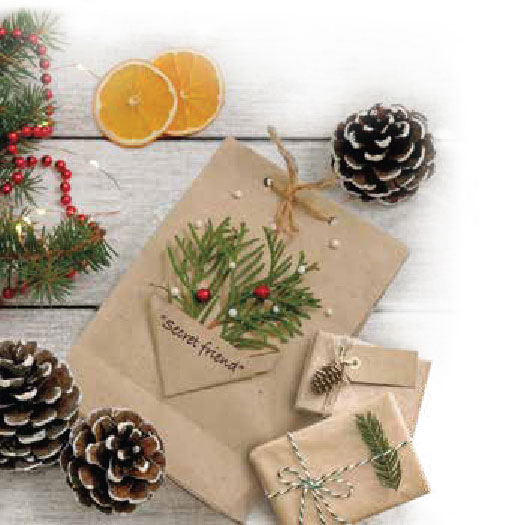 Inspirational Christmas Messages
Christmas inspires us to reflect on so many levels. Spiritually, we reflect on the birth of Jesus and what He means in our life today. We read the Christmas story in the Gospels, attend special Christmas services at church, or celebrate the season by lighting Advent candles. As a family, we often make time to spend together: a Christmas meal, exchanging special gifts, or perhaps singing our most loved Christmas carols. As a community, Christmas inspires the hope of peace and good will toward others. Many volunteer or give a gift to their favorite organization. Even in the crowds at shopping malls, people strive to be kind and wish each other a Christmas blessing. While you read through this booklet, reflect on how Christmas inspires so many others around the globe.
Reflection from Honduras
"In Honduras, one custom is an exchange of gifts known as the secret friend. This begins in the first days of December by writing each participant's name on a piece of paper and placing it in a container. Then each person takes one and sees the name of their secret friend without revealing it. For the entire month, they then sneakily leave gifts and clues for their secret friend to discover, while everyone has fun trying to guess who it might be.
Through these beautiful traditions and family time, we remember the true and wondrous gift of Christmas. Christmas is Christ Jesus being born in a manger, God's greatest gift to humanity, His only Son sent as a sacrifice in an expression of His great love." –reflection from Keila Cano, Rosa Martinez, and Leyla Galindo (Children's Staff), Operation Blessing Honduras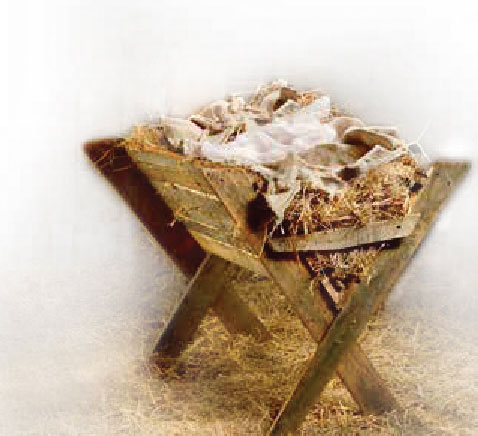 Christmas Songs Around the World
Christmas carols have become an integral part of our holiday celebrations. Christmas music sets the tone of many of our holiday festivities, like shopping, holiday plays, and special Christmas Eve services. Almost everywhere we go, we can hear the sounds of Christmas all around us. But did you know that many of our beloved Christmas carols originated in other countries? Throughout this inspirational booklet, we share some of the stories behind our favorite Christmas songs. We'll also share some new ones that we hope that you will enjoy just as much!
A Christmas carol from Jordan:
On Christmas Eve, hatred is erased,
On Christmas Eve, the earth blossoms,
On Christmas Eve, war is annihilated,
On Christmas Eve, love springs out.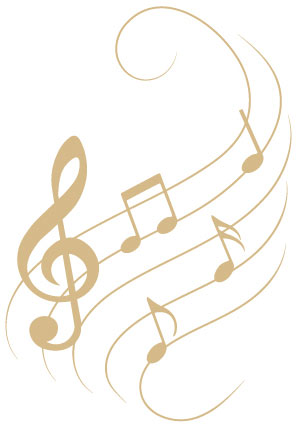 About Operation Blessing
The mission of Operation Blessing (OB) is to demonstrate God's love by alleviating human need and suffering in the United States and around the world. With the support of our generous partners, Operation Blessing provides strategic relief on an ongoing basis through core programs such as disaster relief, medical care, hunger relief, and clean water. Along with our faithful supporters, we put a special emphasis on not only providing physical relief to those in immediate need, but also equipping them to create sustainable solutions to combat poverty. OB partners are devoted to being God's hands and feet in the world.