MOROCCO – In the wake of a devastating 6.8 magnitude earthquake near Marrakech, Morocco, the country was left struggling through extensive devastation and a staggering loss of life–with thousands reported to be dead.
Time became a critical commodity. The urgency to address the many human needs was of vital importance in this relief effort. With decades of disaster relief experience, we at Operation Blessing understood this urgency all too well, recognizing that swift action was crucial to alleviating the suffering of Morocco earthquake survivors who found themselves in desperate need.
With a firm resolve to provide aid and support, Operation Blessing quickly deployed members of our International Disaster Relief Team to Morocco. Their immediate focus was identifying and addressing the most pressing needs of the survivors.
With so many survivors struggling without homes, kitchens, electricity, businesses, and supplies, offering basic human necessities like food and clean water was our major focus. We also provided resources like blankets and solar lights for those living outdoors, and we found ways to reach vulnerable villages, some of which had still not received aid days after the quake.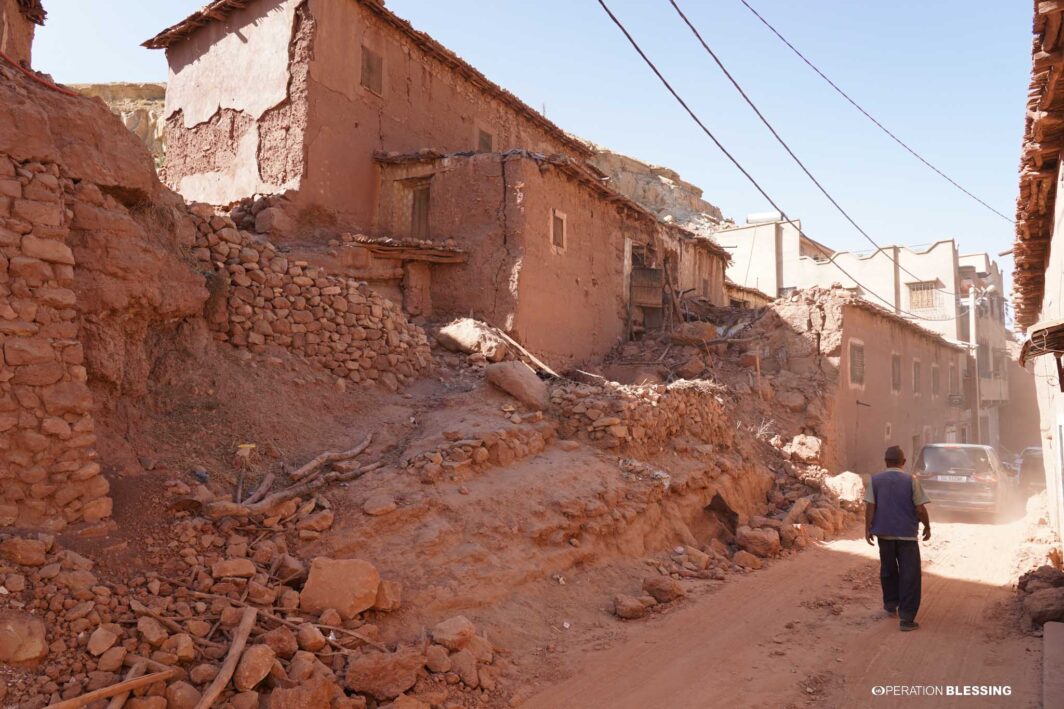 Diego Traverso – Operation Blessing Director Of International Disaster Relief
The International Disaster Relief Team was led by Diego Traverso. Not only does Diego have many of years of experience, but he recently was deployed to another earthquake. Earlier in the year Diego ran the earthquake relief efforts in Turkey. Much like Morocco, the Turkey earthquake devastated a large area in the eastern section of the country, and that one took tens of thousands of lives.
As a result, many homes and businesses were destroyed. In addition, many of the buildings left standing were not structurally sound. This meant that the surviving population of these areas could not return home. They were in need of food, shelter, and water. Diego Traverso helped organize the complicated efforts to begin relieving the victims.
From the days following the tragedy to months later, Diego and the International Disaster Relief team helped restore some sense of normalcy to people who had lost everything. This included providing:
Hot meals
Food
Hygiene Supplies
Help For Local Businesses
Clean Water and Filtration Systems
Children's Activities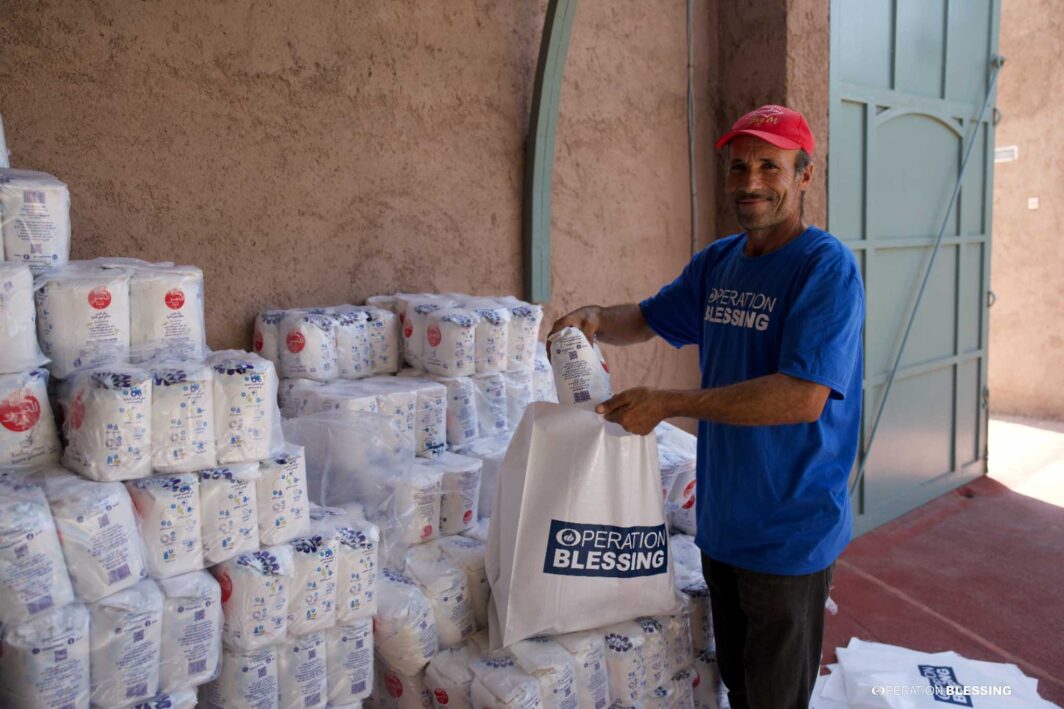 Assessing The Damage And Supplying Aid For Morocco Earthquake Victims
In addition to the initial assistance for Moroccans in need, our team also assessed important needs to see how we could best serve disaster victims in the days and weeks to come. We diligently evaluated the area's conditions, working with our local partners who have a greater understanding of the region and culture. This collaborative effort aimed to reveal the most effective means of providing support to the villagers in need. We will keep you posted on our response as the needs continue to unfold.