PERU – Perhaps nothing on earth is stronger than a mother's love. And few things can provoke more worry than the safety of her children.
This was the case for Sofia, a 32-year-old mother living in the community of Las Brisas, about a 30-minute drive from the jungle city of Iquitos, Peru. Sofia was already providing for three children–Anderson (12), Genesis (9), and Nilson (4)–when she learned she was pregnant with her fourth child.
Attending checkups with her obstetrician provided a measure of peace, but Sofia couldn't afford a costly ultrasound. Understandably, Sofia worried about the health of her unborn baby. But thanks to partners like you, her anxiety would soon be replaced with excitement for her growing family.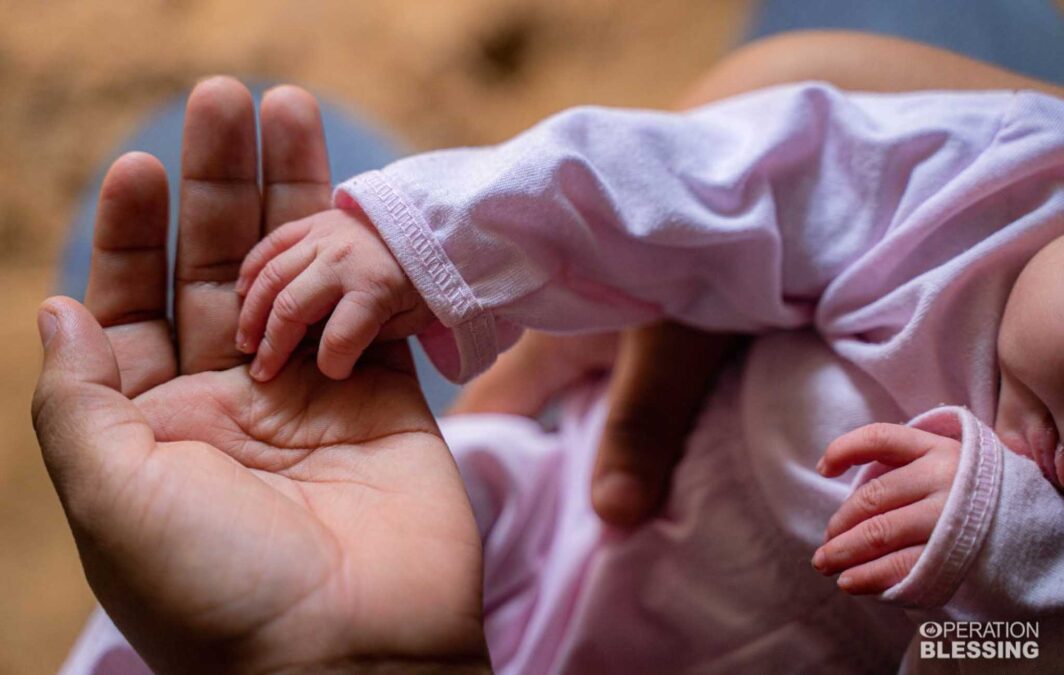 Your faithful support enabled Operation Blessing to hold a medical brigade at the local community center in Sofia's area. The brigade offered various services in areas such as nutrition, obstetrics, dentistry, and family medicine. It even offered free medications. Sofia's children received care from the nutritionist and dentist, which will help promote their long-term health. And Sofia was delighted to receive a special mother's blessing in the form of an ultrasound, which confirmed the well-being of her developing baby.
"This opportunity is one in a thousand," Sofia said gratefully. "Nobody does these things for free. It was a great help for my family."
Even More Blessings for a Mother in Need
However, Sofia had no idea there was more! This mother's blessing would keep coming in additional ways. She gave birth to a beautiful little girl in early November. The kindness of partners like you allowed Operation Blessing to present Sofia with a newborn kit filled with essential items, including diapers, wipes, clothes, socks, and baby soap.
Your kindness set Sofia free from the chains of worry and helped provide for the needs of her precious baby girl. You have shown the love of God to Sofia's family and their many neighbors.
"I never imagined I was going to receive all this support," Sofia said. "God is good. He takes care of my family. My baby girl is blessed. Thank you to everyone who made this possible for my family. I hope you can continue to bless and help other families like mine."