THAILAND – Climbing out of poverty often depends on getting a hand up from a caring individual. That's the idea behind Operation Blessing's microenterprise programs: supplying the training, tools, and opportunity people need to bridge the gulf between surviving and thriving—a move we couldn't make without the compassionate support of friends like you.
Here's how you helped 28-year-old Pitipath and his wife, Hunna, in northeastern Thailand. Their small beverage stall brings in less than $200 a month—barely enough for the family to survive on. Pitipath wanted more for himself, his wife, and their 9-year-old daughter.
He thought mushroom farming would provide additional income for his family—and they wouldn't have to move to the city. But how could someone launch such an enterprise when they had no assets to speak of?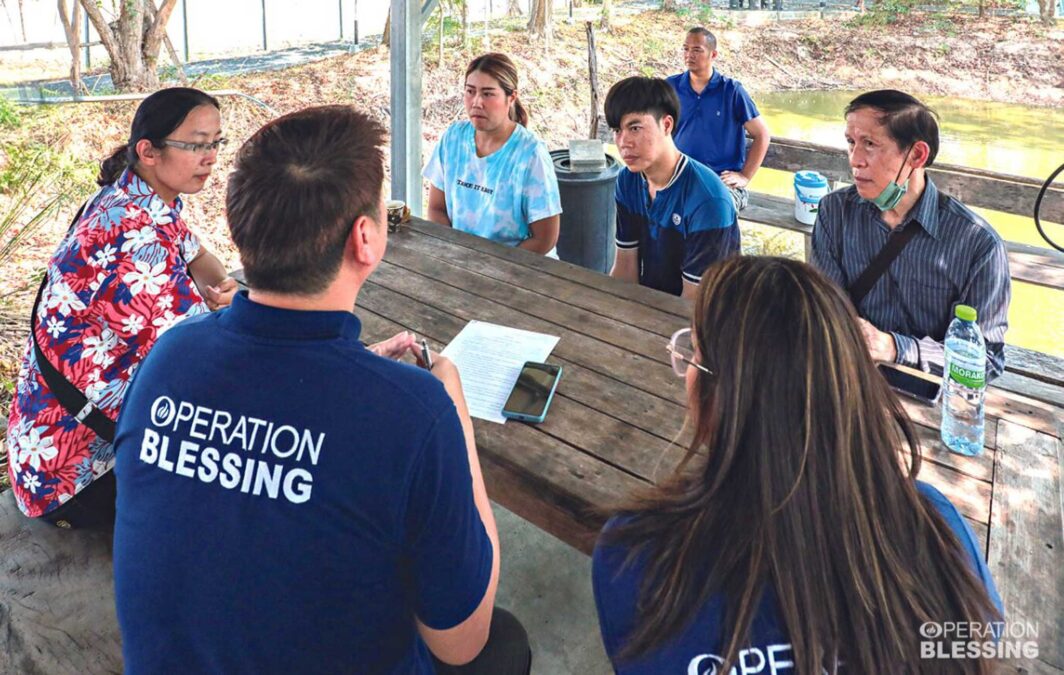 Blessing Families With The Mushroom Farm Training Program
Fortunately, a local pastor has been partnering with Operation Blessing and supporters like you to bless families from the community that need to develop more income. Seventeen people have already participated in the mushroom farm training program. Operation Blessing staff determined that Pitipath and Hunna, who were no strangers to agriculture, would be a good fit for the program.
At a professional mushroom farm in the area, experts taught participants the skills and techniques needed to run a successful mushroom-growing operation. Managing costs and expenses—the financial aspect of running such a business— was taught by the Operation Blessing team.
But knowledge alone isn't enough. To help jump-start this dream, Operation Blessing and generous friends like you also provided the supplies needed to build Pitipath's mushroom hut— bricks, nails, a watering hose, plus materials to protect growing mushrooms from the sun's UV rays. Once the small farm was built and equipped, we provided 1,500 packs of mushroom spawn—comparable to seeds— to get it started.
Then, because you care, we were able to monitor the progress and serve as mentors for several months. In addition, Operation Blessing and the church team contacted merchants who would buy Pitipath's nutritious produce directly, ensuring income opportunities for him.
Success at mushroom farming has meant all the difference to Pitipath and his family. "This project has greatly improved our living conditions, especially giving me and my wife hope to serve God and serve others," Pitipath said. "When the income from the project starts to stabilize, we will give back to the church in order to continue to help others."
In this way, you are enabling grateful families in Thailand to achieve financial independence and help pay it forward. That's what we call rewriting a story with hope!