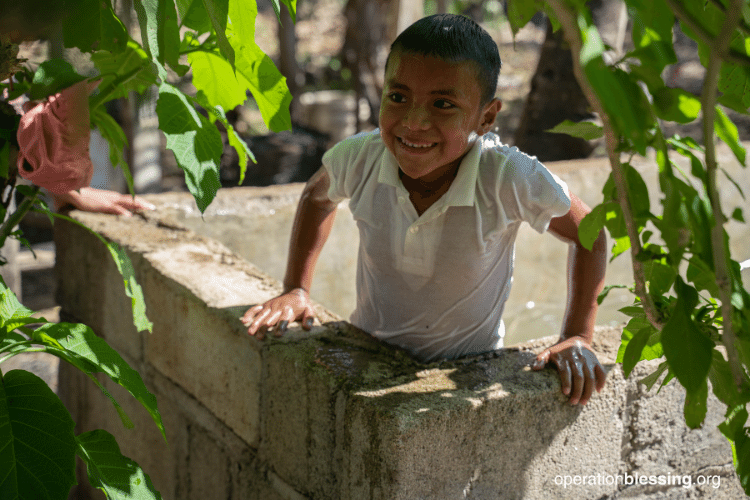 MEXICO – Seven-year-old Enrique loves to splash in the pila—the small basin behind his house in Galilea, Chiapas, a small community in southern Mexico. On hot days, it's a refreshing way to cool off after playing basketball with friends. But it wasn't always this way until a new water system in Mexico changed their lives.
You see, one of the main challenges in this community was access to safe water in residents' homes. There was a system of pipes in place in the area, but it didn't support all the families equally, and it didn't effectively treat the water. So Enrique and his three siblings used to help their father, Javier, fetch water to store it in different containers and tanks around the house. But it was never quite enough for the family of six. And it wasn't always clean water, which led to stomach pains, diarrhea, and fever.
Bringing Fresh Water To A Community In Mexico
That's when compassionate friends like you stepped in to improve circumstances for this family and their whole community. When Operation Blessing learned of Galilea's unequal and unreliable water distribution system—as well as the lack of important water quality standards in the area—we set about to change that. A new water system in Mexico was installed, including the needed pipes and chlorination to make the water safe. Then all 42 families—including the kids, like Enrique—were invited to attend workshops where our staff offered training on hand washing and other good hygiene habits. The staff even provided a puppet show to reinforce the lessons.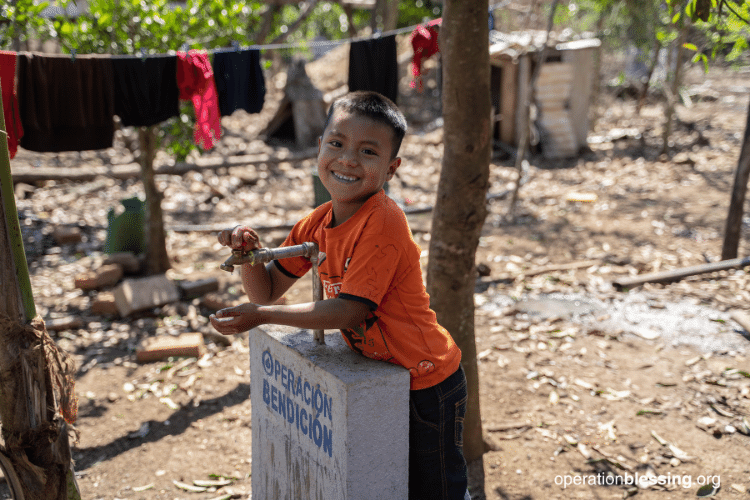 Now Enrique and his entire family can enjoy a safe, reliable water supply. No more hauling water from far-off places. No more worries about safety. They are so grateful to have easy access to clean water that comes out of the faucets right at home. "Understanding hygiene habits helped us to wash our hands better and know the importance of having correct cleaning practices in our lives," his father said. "Thanks to Operation Blessing, we have better health!"