TURKEY – Weeks after the devastating earthquakes in Turkey, so many families are still struggling to recover. They desperately need food and other basic necessities. Thankfully, friends like you are making the difference, providing life-sustaining boxes of provisions that have families praising God for food.
Families Receiving Help are Praising God for Food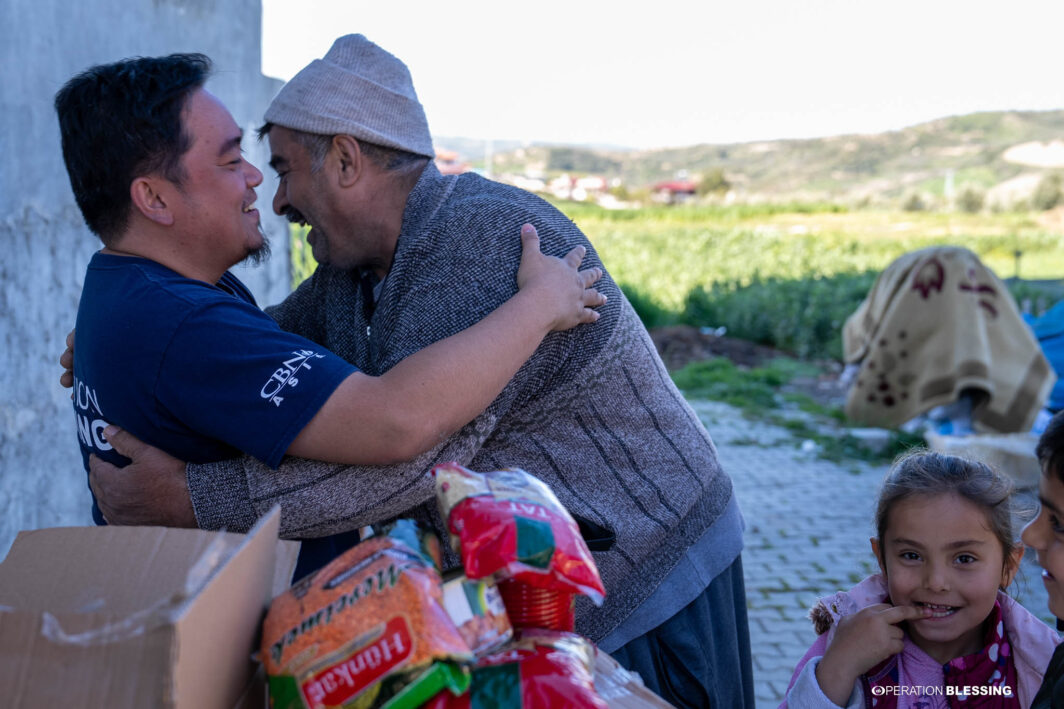 Operation Blessing met with Turkish father Ali Doghrou. He shared his family's experience with the devastating earthquakes.
Ali told us, "I haven't experienced something like this in my whole life. The earthquake was horrible."
At one time, Ali's whole family had to huddle together in one tent just to be safe from future aftershocks.
"My home did not collapse, but it has a lot of cracks, and honestly we are scared to go inside," he said. "The first few days were very bad because we did not have enough food and a good tent to stay in. Thank God we received a lot of help after a few days."
Operation Blessing immediately responded and helped the survivors of the deadly earthquake in Turkiye. Our team traveled to Ali's community and brought food boxes to satisfy basic needs, enough for the coming weeks.
Ali celebrated with us, "It is very helpful that we get food, water, and many other things. Thanks to God."
The need is great in Turkey, and with the support of friends like you, more families like Ali's will be reached with life-sustaining food. Thank you so much for your love and generosity. You are helping to give families like Ali's hope for the future.
Stay tuned for more information about Operation Blessing's Turkey response.