For the hundreds of thousands of people displaced by recent earthquakes in Turkey, the road to recovery has begun. But it's a hard road.
The earthquakes have left behind a nearly 300-mile trail of ruined buildings and upset lives. Families like the Dudaklis in Hatay had their lives turned upside down, and they're now living in a tent wondering when the aftershocks will stop so they can try to return to some semblance of normal.
The Road to Recovery Is Long
We sat down with Felis Dudakli and her family to hear their story. She told us, "Well before the earthquake, I had my own business. I was making bread and pastries. But now, unfortunately, after the earthquake, I have no job, and my workplace was destroyed."
Felis made all sorts of Turkish baked goods, but the earthquake and its aftermath took its toll on her livelihood, her family, and the children.
She continued, "Our fear was too great. I don't know when my children's psychology will improve because, unfortunately, we even had to remove the corpses. Even my uncle's markets were destroyed. We had to remove the bodies ourselves. Things are very bad."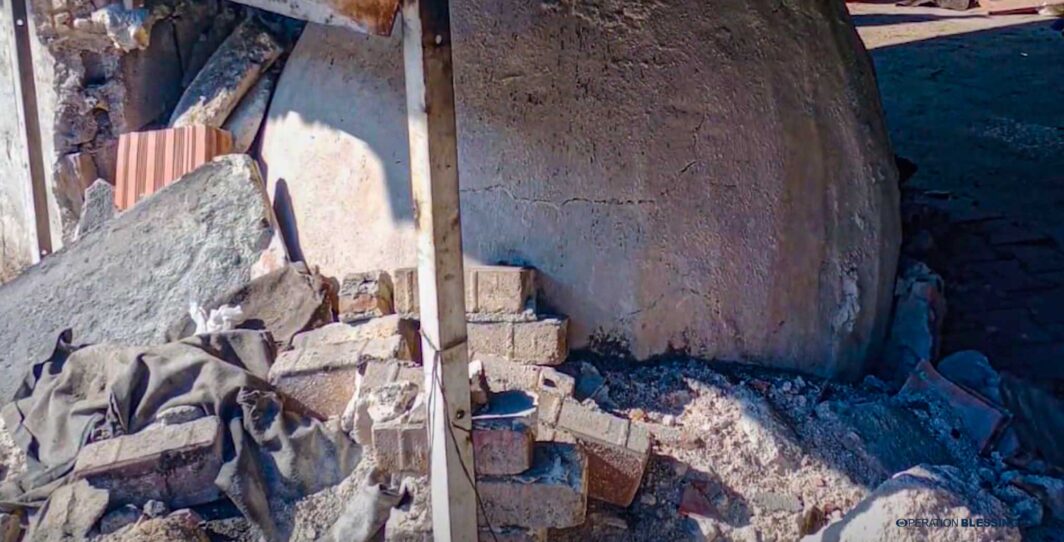 You Can Help Families on the Road to Recovery
After the earthquake, Operation Blessing came to help. We visited the family, provided food, and conducted a medical examination of the grandfather suffering from post-traumatic shock.
She said, "Blessing upon blessing comes to us. We're always waiting for you. You supported us. Thank you very much. Many thanks to those who did this. We're so proud. We got emotional. It made us even more happy."
For Felis, her goal is to bake again. She said, "I hope to continue my work elsewhere. And I will invite you there. There will be treats from me. I make tandoori bread. If we get a chance, we are proud to present it to you."
With the support of friends like you, the Operation Blessing team came as friends and left as family.
Stay tuned for more information about Operation Blessing's Turkey response. To donate to disaster relief efforts, visit: https://www.ob.org/disasterrelief/