PERU – Gladys lived with her family in Mañazo, a rural community nestled in the highlands of southern Peru. Her parents raised livestock while Gladys took care of the household chores.
At one time, expectant mothers in Mañazo had no access to prenatal care in Peru. Most women could not travel the 27 miles to the city of Puno or even afford the cost of an ultrasound. Often, complications were left undetected and untreated leaving women in terrible pain during pregnancy. Many even died during childbirth.
"I was afraid I would lose my baby because of my health," said Gladys. "I couldn't pay 70 soles to have an ultrasound performed." But thanks to your compassion, Gladys didn't have to face this pregnancy alone. Since Operation Blessing launched the prenatal counseling program in Mañazo earlier that year, our staff was able to be by her side from the first stages of her pregnancy.
This program in Mañazo is just one of several prenatal programs in Peru you provided to serve the rural communities surrounding Puno. Gladys would need all the love and support she could get in order to face the journey ahead.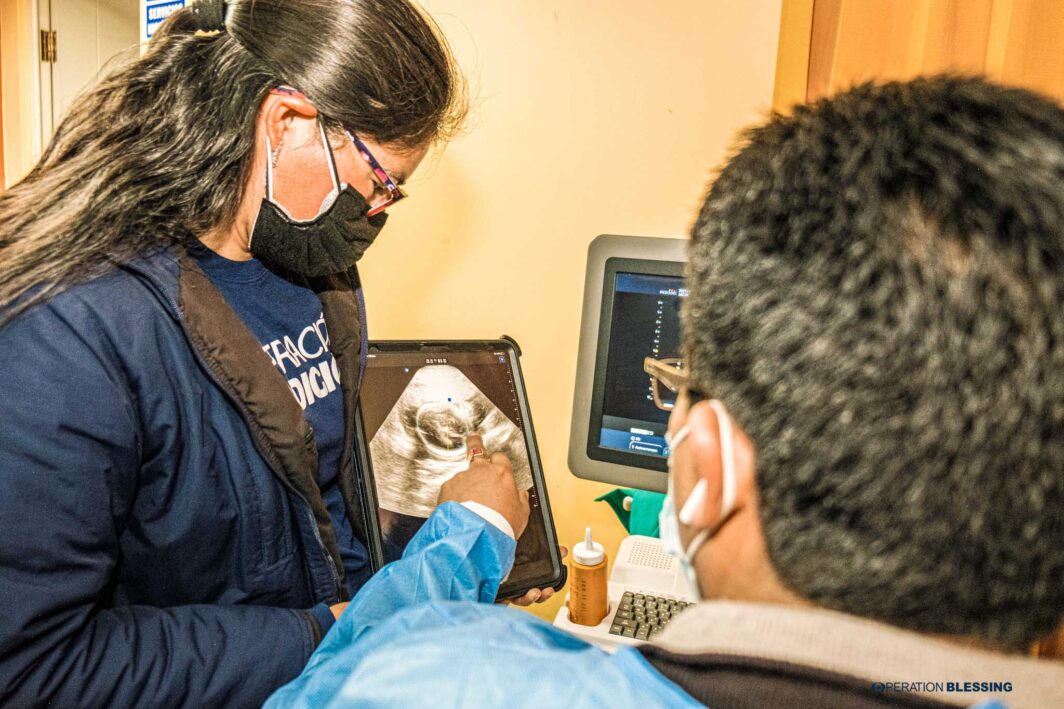 Prenatal Care In Peru
During her pregnancy Gladys faced two separate health challenges. First she developed a female infection. Later, she suffered intense pain and discovered she had gallstones. The obstetrician and staff at the prenatal counseling program were by her side every step of the way throughout her challenging pregnancy. They monitored the baby's health during both treatments through several ultrasounds. To Gladys's relief, her baby remained healthy.
"I couldn't see how my baby was," said Gladys. "Operation Blessing helped me. After seeing that my baby was okay, I felt relieved." Through the new prenatal counseling program, you also provided a safe place for Gladys and other women to receive the prenatal care in Peru they needed.
Staff offered workshops to equip expectant mothers with techniques on how to carry their babies safely to term. Women like Gladys learned about childbirth and the warning signs to look for throughout their pregnancies. "I didn't know how to control my contractions, but after these workshops I learned how to breathe," said Gladys.
"Thanks to the workshops that were given to us, I knew how to act when I had pain during my pregnancy. That's what helped me the most." Today, Gladys is overjoyed to hold her precious healthy baby girl, Yuletzi, thanks in large part to the prenatal counseling program and to you.