**UPDATE 9/30/22 – Our disaster relief team is officially on the move and delivering vital supplies to help hurricane victims in hard-hit areas like Naples, Florida!
FLORIDA – Operation Blessing's Disaster Relief team is on the ground in Florida, ready just outside of harms way. We are preparing our arsenal of disaster relief equipment and supplies to help families recover after Hurricane Ian passes. Damage reports are flooding in and our local partners are reaching out for urgent help! We will roll out just as soon as travel is possible.
While Hurricane Ian was making landfall, our staff was making sure chainsaws and other essential items are all ready to go. Inside and out of our warehouse we staged pallets of bottled water, Gatorade, tarps and cleaning supplies and loading them onto our trucks and trailers ready to deploy to the areas most affected by Hurricane Ian. One of the ways Operation Blessing can help people facing extensive Hurricane Ian damage is by being ready to go into action as soon as it is safe to do so.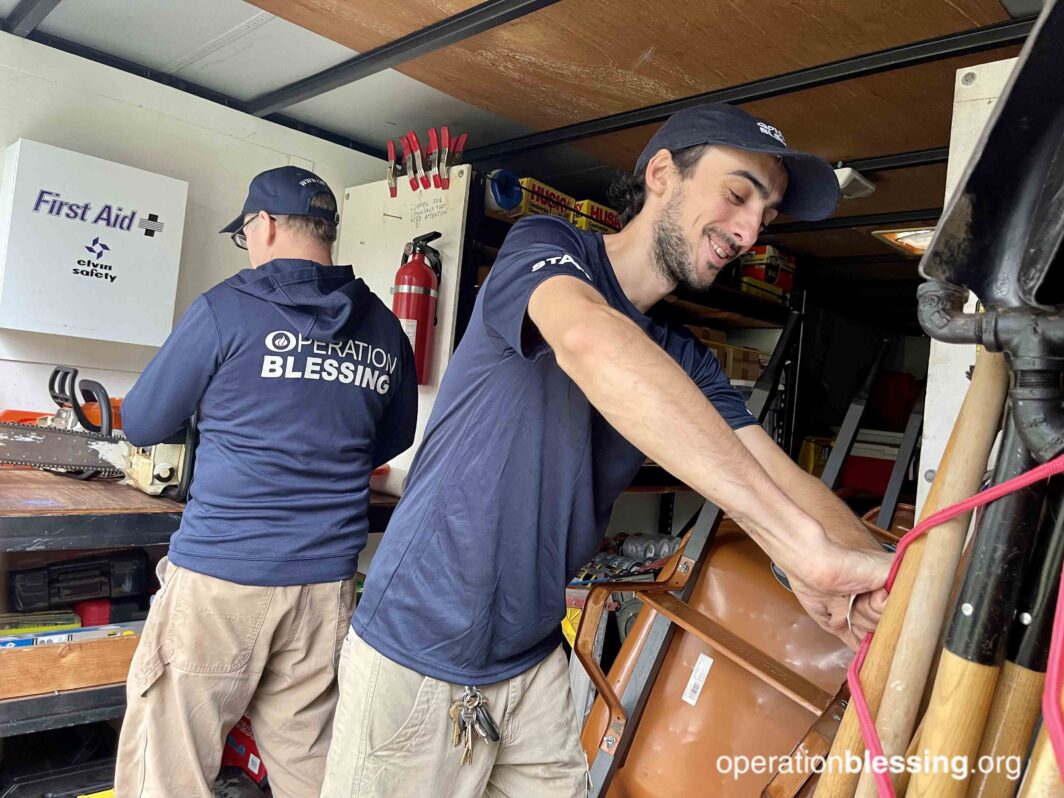 Being Prepared And Assessing Hurricane Ian Damage
As the Hurricane Ian damage gets assessed, Operation Blessing can begin devising a plan to help distribute the supplies. The goal is to get supplies to the places they are most desperately needed. Accordingly, Operation Blessing will work with our local partners to determine how to distribute items the most effectively.
Thanks to the support of Operation Blessing partners, the disaster relief team is equipped to mobilize ahead of the storm to help families take their first steps towards recovery.
Please keep Florida in your prayers. You can help desperate disaster victims now here.