"I don't feel good about this." As a longtime Kentucky resident, Darlene was no stranger to the life-threatening force of tornadoes. But she sensed there was something different about the approaching storm. Even the local meteorologist said he'd never seen anything like it.
Darlene knew that her elderly mother, Betty Sue, preferred to wait out tornadoes in her own home eight miles away. But this time she didn't resist evacuating. Instead, when Darlene arrived to pick her up, Betty Sue grabbed her medications and an overnight bag and got in her daughter's car.
Together, they waited out the storm as best they could in Darlene's basement with pillows over their heads. And when the storm knocked out their power, the backup battery kept the radio going with uplifting Gospel music.
"It was the scariest thing I've ever been in!" Darlene told us. Despite that, "We told each other we loved each other, and Mama said, 'It's going to be all right. God's going to protect us.'"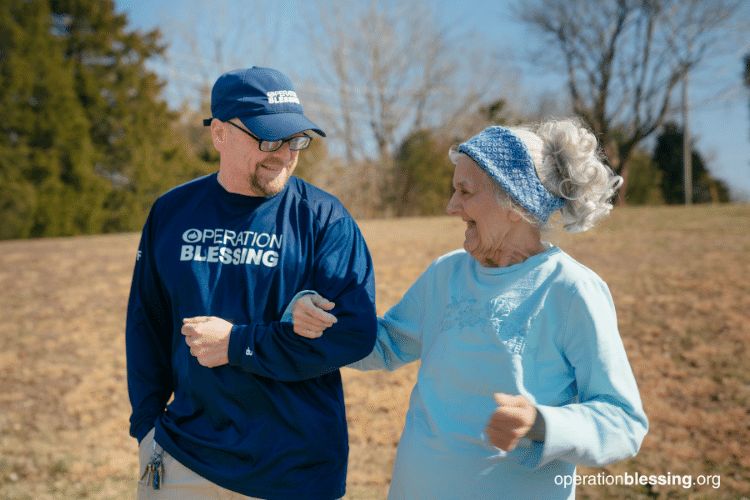 Devastation After the Storm Passed
When the storm had passed, Darlene got a phone call from a neighbor of her mother's who was in tears. Frantic, he was calling to report that Betty Sue's house was completely gone—he hadn't been able to find her and feared she was dead. "There's nothing left over here," he told her.
The next day, they went back to Betty Sue's house. Although the structure was indeed gone and its contents were scattered over several blocks, some of Betty Sue's belongings had survived the tempest—including all seven of her Bibles and some irreplaceable family pictures—her most cherished possessions. Following the destruction, it was evident that it was time to begin thinking about rebuilding after the storm.
Soon after the tornado passed, thanks to caring friends like you, Operation Blessing was able to rush to the scene, reaching out to battered victims with disaster relief supplies and assistance. One of the main things our team on the ground noticed was that many people, like Betty Sue, desperately needed places to store their belongings as they waited for homes to be repaired or even rebuilt entirely.
Rebuilding After The Storm With A Storage Shed To House Belongings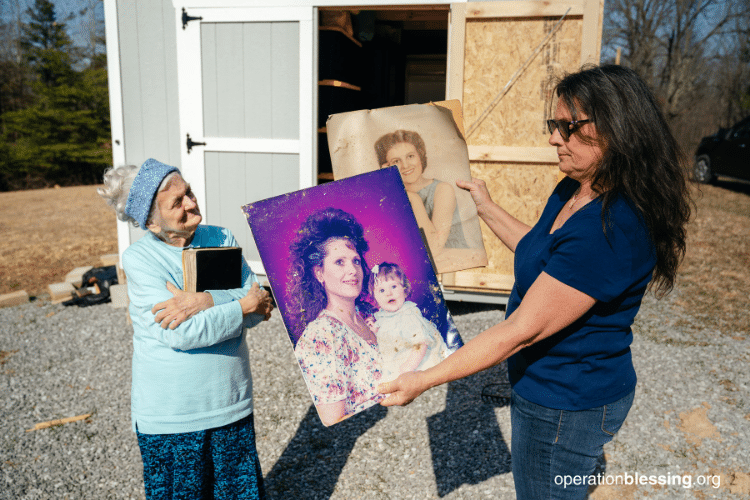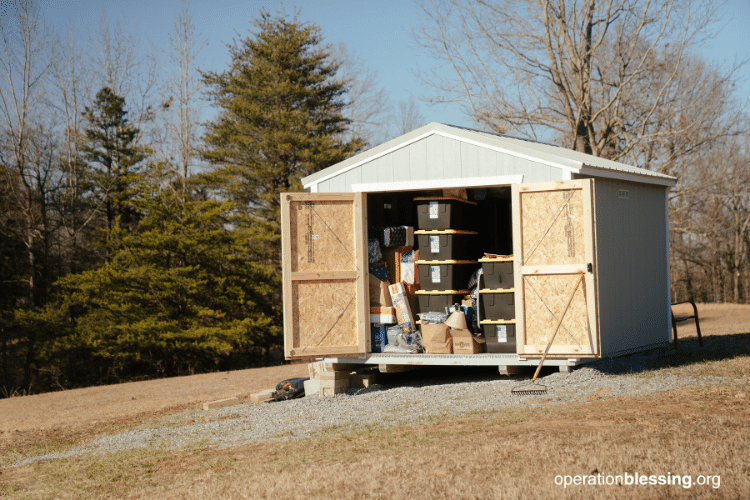 And now, thanks to a sturdy storage shed that you helped provide, Betty Sue has a place to safely keep all of these items while her new home is being built on her daughter's property.
Darlene said that after all they've been through, "We're just thankful that we're here and we're alive.
"I just want to thank everyone for all your hard work and perseverance—blessing everyone," she said. "The main thing is, you'll pray with people, and that means a lot to my mother because I know prayer's what will get her through this." She also expressed thanks for all the donors who helped.
Once again, your compassionate support works hand-in-hand with our disaster relief teams and volunteers to aid and comfort victims during some of the most difficult times of their lives. Thank you for so richly blessing those in need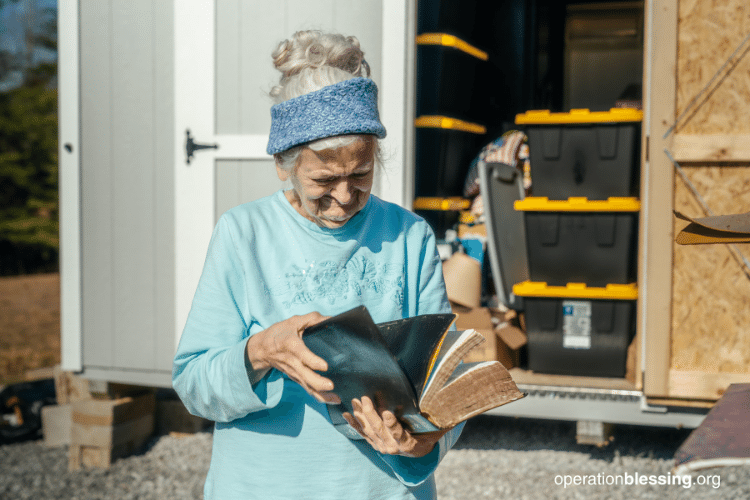 ---
"Just want to thank everyone for all your hard work and perseverance—blessing everyone."

— Darlene
---