GUAM – You might have already seen the pictures of the devastation caused by Typhoon Mawar in Guam. The destructive power of this typhoon destroyed buildings and homes. We were given a glimpse into the horror they faced on the news. For us it was statistics and pictures of houses we had never been too. We processed from a safe distance, without attachment or memories.
Although we try to empathize, it can be hard to really absorb what people on the island of Guam are facing. These typhoon victims are not just numbers. Every number we hear, every home we see, is a real life story of trauma and pain. One way to try and understand is to meet a family in Guam and tell their story. Maya and her family represent one of those stories.
The Devastation and Sadness
Category 4 Typhoon Mawar unleashed its fury on Maya's town. What followed was a path of destroyed homes and lives. One of which was Maya's home. It was once a place of safety and happy memories. Now it was shattered due to the typhoon. The sight of their destroyed house painted a sad picture. It was a vivid reflection of the turmoil that had befallen their lives.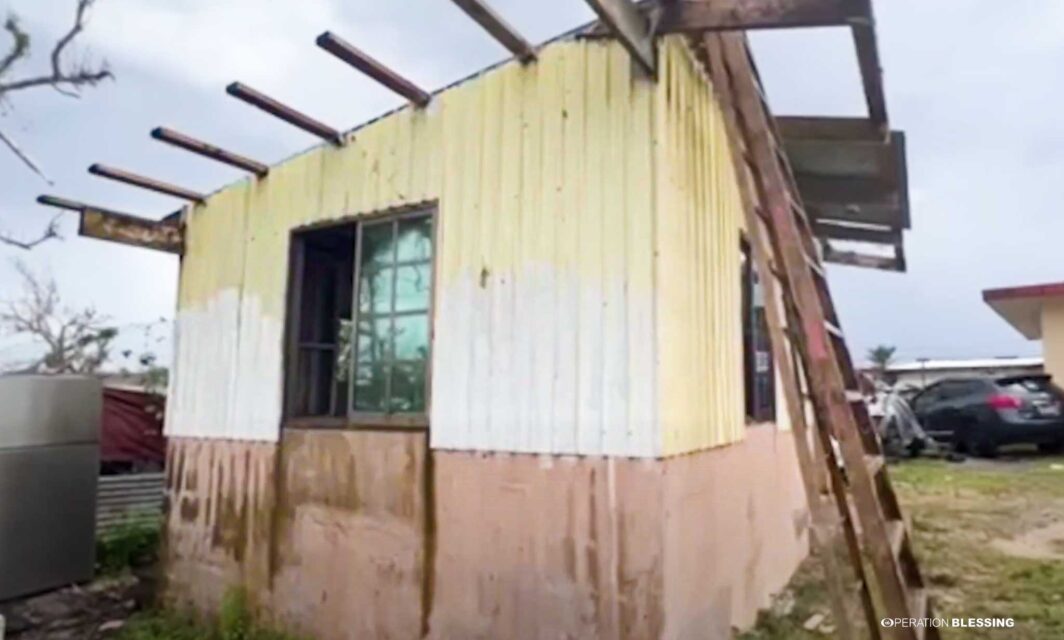 Homeless Typhoon Victims
The aftermath of the typhoon plunged Maya's family into a state of disarray. The wreckage of their home mirrored the challenges they now faced. They would not just need to rebuild their homes but their lives! Her family did not have the resources to rebuild their home. Sadly, the meager income they received barely stretched to cover their daily expenses. As you would expect, this left any plans to rebuild in limbo.
Temporary Refuge
With their own dwelling reduced to ruins, Maya's family sought temporary refuge in an empty house nearby. As you might expect, it was a bittersweet arrangement. While they had a roof over their heads, it was a constant reminder of the disruption they were enduring. And the conditions were poor, with high humidity and the nuisance of mosquitoes.
But the makeshift arrangement served as a testament to the resilience of the human spirit. It was a reminder that even in the face of adversity, families find a way to stick together. Like so many others, Maya and her family clung to hope.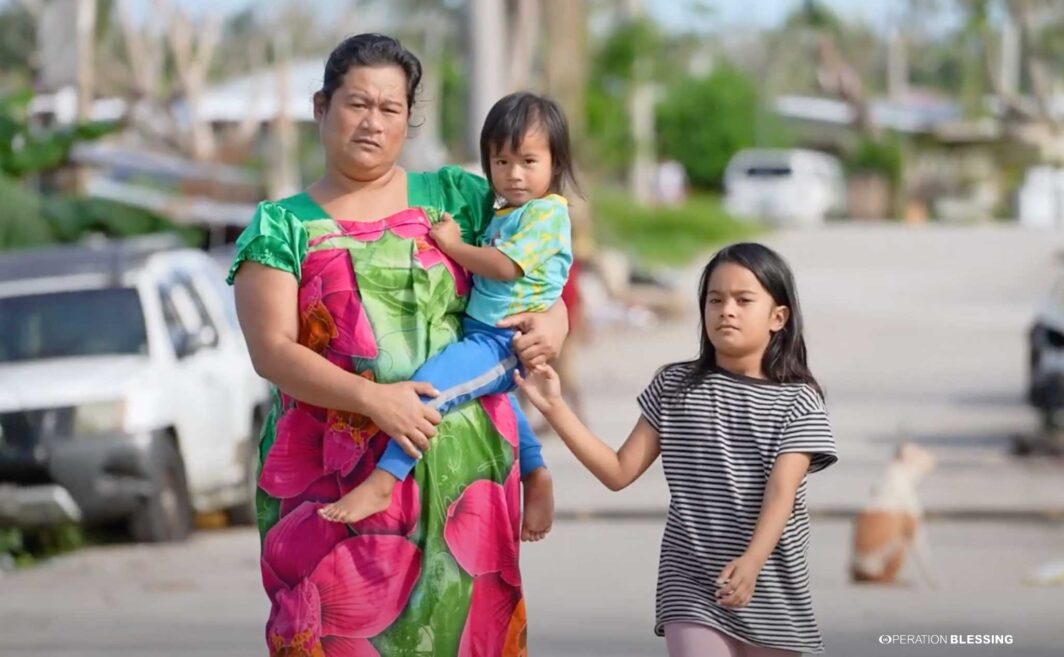 A Prayer for Hope
Maya no longer had a home of her own. But, she also understood the power of prayer, as she fervently prayed to GOD. Despite the challenges, she was not giving up, but was steadfast in her resolve. As we know, GOD answers prayer! Sometimes in ways you cannot even predict or comprehend.
Operation Blessing Helps Rebuild The Home
Following Typhoon Mawar, the winds of change blew across Dededo, Guam, carrying with them hope in the form of Operation Blessing friends like you. Upon learning of Maya's family's plight, we wasted no time springing into action. Driven by the compassion of its partners and supporters, Operation Blessing embarked on a mission to mend not just the shattered pieces of a house, but the fractured spirits of a family.
Through the generosity of our partners like you, Operation Blessing breathed new life into Maya's family's world. The sound of hammers and the hum of construction became a symphony of restoration. With each nail that was hammered into place, a sense of anticipation must have grown in Maya's heart. The transformation was not limited to bricks and mortar. It extended to the blossoming smiles and rekindled hope in the eyes of Maya, her siblings, and her mother.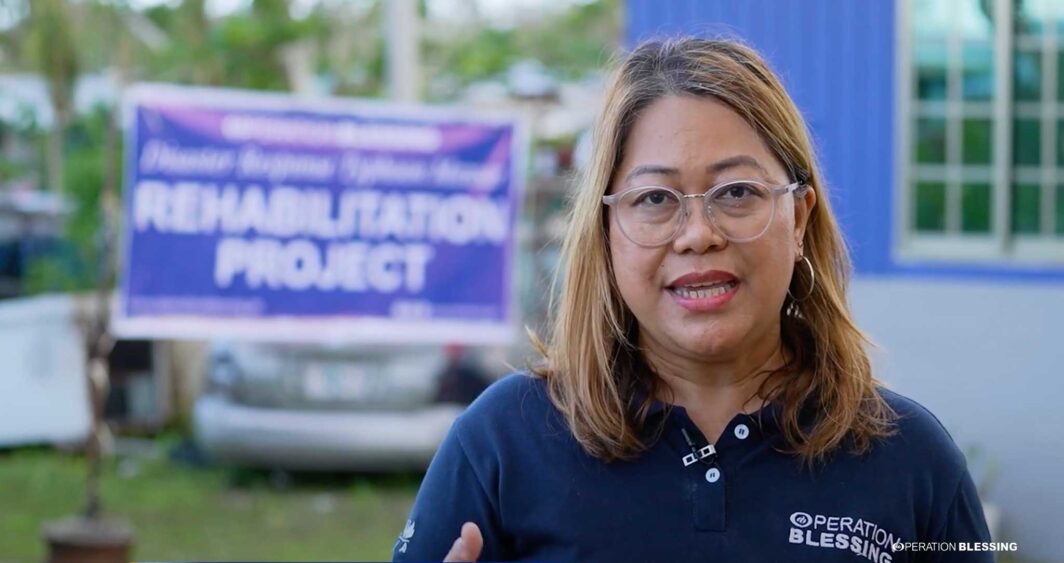 Returning To Their Home After Typhoon Mawar
As the final touches were put in place, Maya's family stood in awe before their restored home. It was more than just a structure – it was a testament to the incredible kindness of Operation Blessing partners. Maya looked around, her heart brimming with gratitude. The house that had once been reduced to rubble had now become a sanctuary of her dreams, a place where hope was nurtured and the promise of a better tomorrow thrived.
In a house on the Pacific Island of Guam, Maya's family's story has been rewritten. Amid the wreckage and despair, a wave of compassion arose. Ultimately, this proved that even in the darkest of times, the light of your generosity could make a real difference. And as Maya and her family stepped into their new beginning, they carried with them not only the keys to their restored home but also the unwavering belief that, together, we can weather any storm and rebuild, stronger than before.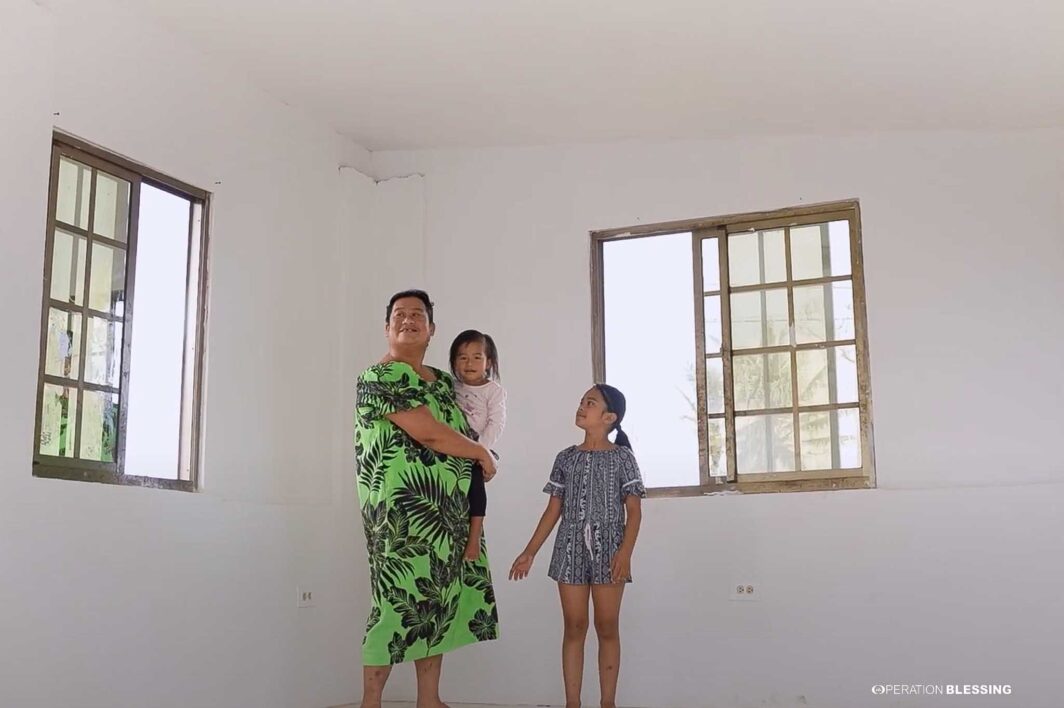 The Reward Of Faith
When you have lost everything, you can plunge into despair. Many abandon hope. Many would accept defeat. Maya didn't. Neither did YOU! You know God can use your generosity to restore hope. You helped provide the resources for Maya and her family to have a home again. Your partnership with Operation Blessing made this possible. Please continue to support families like Maya's!