KENYA – Picture your grandchildren coming to live with you. You just can't wait to see their sweet, smiling faces. But when they arrive, you welcome them from the doorstep of a tiny mud hut your neighbors built for you in their spare time. That's home. And it will be your house in Kenya for the foreseeable future. How would you feel about that? Would you be grateful?
Amazingly, Magdalina was— but as it turned out, God had bigger things in store for her. She had no idea that a new house in Kenya would be a blessing coming to her and her family. Magdalina lives in Miorre, Kenya. At 82 years young, she devotes herself to her five grandchildren— whose parents, sadly, had died—but they often had to stay with other family members because of the incredibly poor condition of Magdalina's house.
Her Original House In Kenya Collapsed
You see, on one fateful day eight years ago, Magdalina's house collapsed. Thankfully, kind neighbors went to work and built her a temporary one-room shack. She truly was grateful for the makeshift shelter. But for eight years, she and her grandkids piled into a single cramped room—about 100 square feet in size—and tried to live without adequate personal space, a water system, or proper ventilation.
Before long, however, heavy rains and storm winds damaged this "house," too. Without warning, the mud walls began to crack. Magdalina lived in constant fear for her family's safety. She recalled, "We were cold, and the rain would rain on us. There was a day I prayed for a house until I cried!"
Though she dreamed of doing more for her grandkids, she only earned a small income from a few farm animals, and it all went to providing their most basic needs like food and water. There was nothing left over for a house.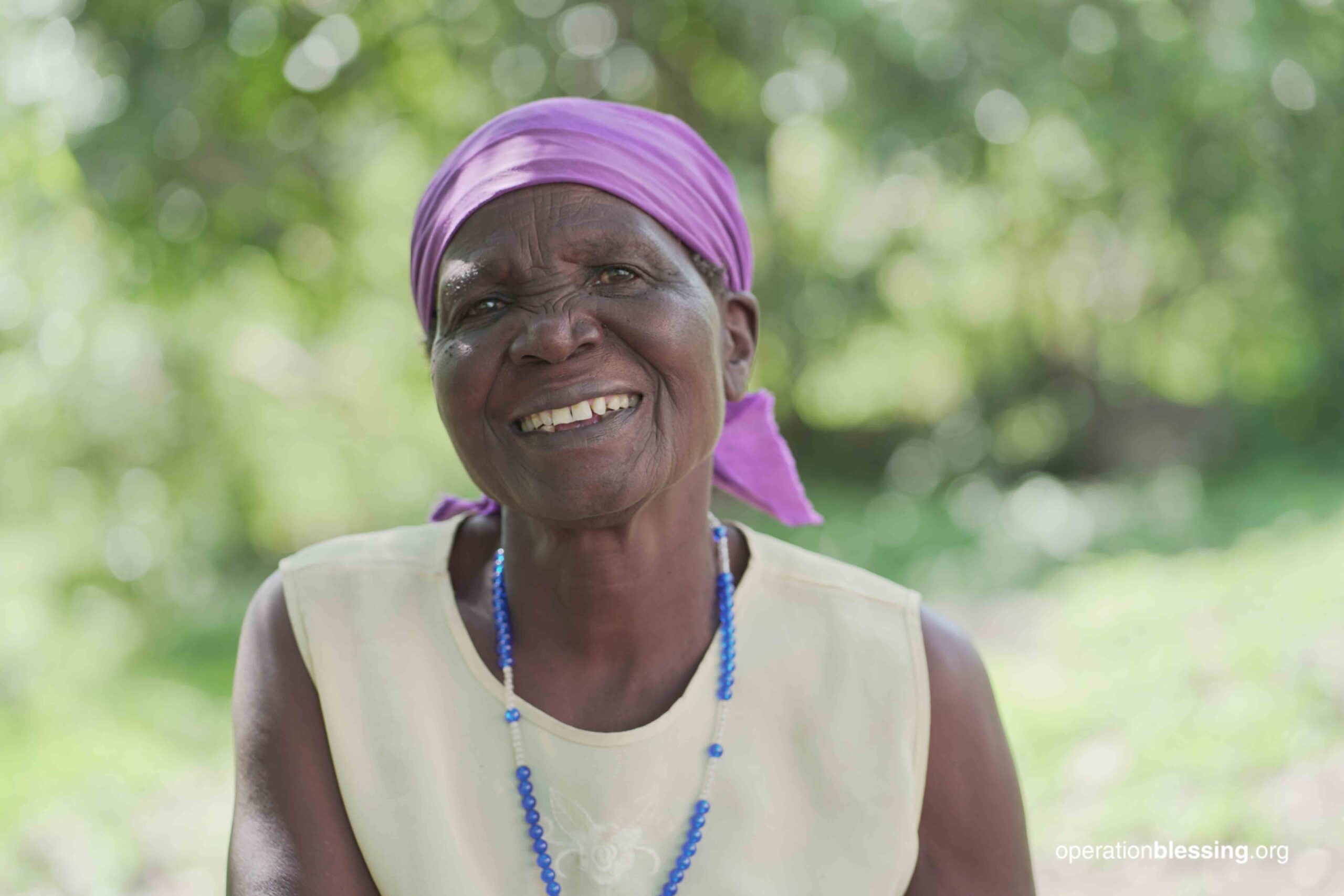 A Brand New Family Home In Kenya For Grandma
But hope was waiting around the corner, and it looked a lot like YOU. Seeing Magdalina's need, generous Operation Blessing supporters stepped in and built her and her grandchildren a brand-new home—one where they can safely and comfortably be a family together.
Instead of cracked and crumbling dirt walls, there are now sturdy brick walls capped by a galvanized iron roof that will protect the family from the rain for a good long time. In place of the damp, suffocating single room, there is now a full home complete with new bedrooms, a living area, and a separate kitchen featuring a fuel-efficient wood stove.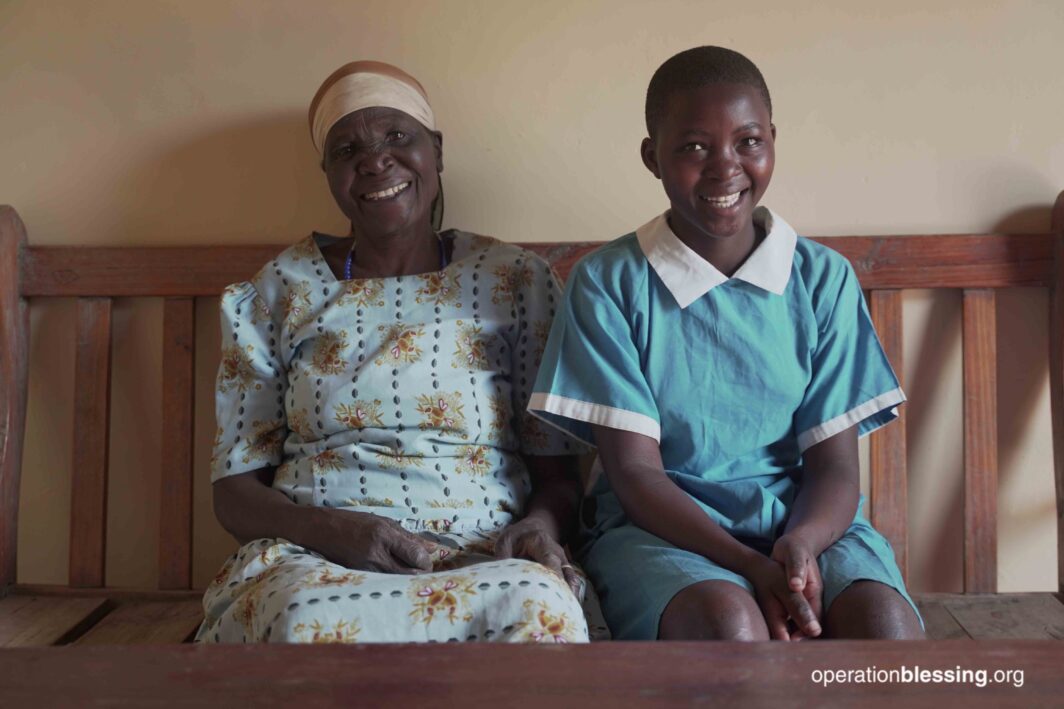 A New Water System In Kenya For Her Home
When the house was done, however, the blessings still weren't finished. Operation Blessing was also able to provide Magdalina with a hygiene-friendly latrine separate from the house and a rainwater harvesting system that lets her access water right outside the door.
Before the compassion of friends like you came to the rescue, this elderly woman used to carry heavy containers of water from a nearby river to provide for her family's needs. But her new water system in Kenya features collection gutters, piping, and a filter for a new 3,000-liter water storage tank. Now, Magdalina and her grandchildren can easily get water from a faucet right at the bottom of the tank.
This generous help has blessed Magdalina and her family in ways they never could have imagined were possible. "I am so happy and consider it a blessing that people can come from far away to assist me and my family," she shares. "I am grateful to everyone that has made it possible for me to get this house. May God richly bless you."
With God's grace and love from friends around the world, this family has a hope and a future.