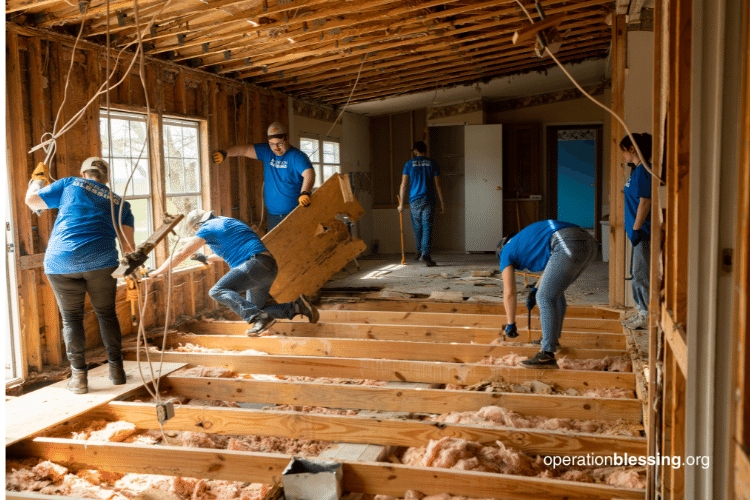 How you offered Bertha hope for tomorrow
KENTUCKY – "Will I have a home when this is over?" Imagine this question filling your mind as you huddle together with your family, terrified, hoping against hope that the storm raging outside will leave your house alone. Bertha and her daughter can. They lived it. And you were there for them on the other side. When the storm came to Russellville, Kentucky, Bertha took shelter with her daughter, knowing an EF3 tornado was wreaking havoc in her area. Bertha recalls her thoughts that day: "I didn't know if we would have a house when we came back." The situation seemed hopeless.
Sure enough, they soon discovered that the violent winds had destroyed Bertha's roof, blown out the windows, and riddled the rest of the house with holes. Just thinking about her badly damaged home moved Bertha to tears. "I didn't think it could be fixed. I just thought it was gone." She didn't know where to begin to pick up the pieces of her house—or her life.
But Operation Blessing focuses on rebuilding lives following disasters. They heard about her need, and faithful partners made it possible for her to imagine a new future. Bertha was told her home would be repaired, and over the last several months, partners like you not only repaired her roof and walls but also gave her new windows, flooring, cabinets, and furniture.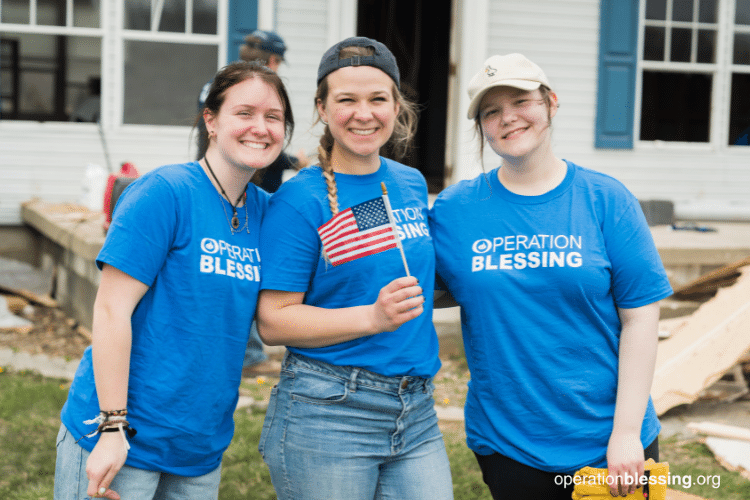 Rebuilding Lives Following Disasters
She shared her astonishment when she saw the finished work."They went in and fixed it, and it looks better than it did before," she exclaimed. "You can't tell anything happened to it. I didn't think it could be fixed that way, it's just unbelievable!" Because of your support, Operation Blessing stays long after the media leaves to do the hard work of rebuilding lives following disasters.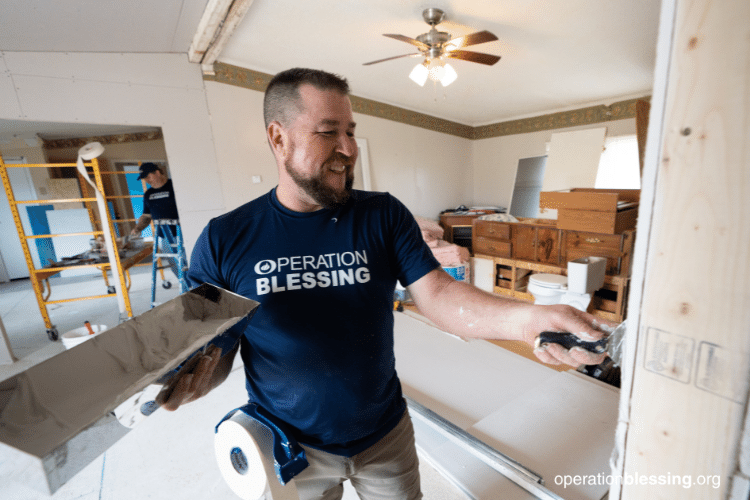 Bertha wants you to know how much all of this means to her. Time and again, she told our teams how overwhelmed she was with thanksgiving for those who helped her. "They're good people," she said. "I want to thank everyone for doing what they did—fixing everything.Y'all have really done great wonders to this house."
Friends like you have changed Bertha's life—and not just hers. Your compassion is also at work in Louisiana, delivering appliances to those whose daily lives were disrupted by a hurricane last fall. And with your generous support, we're consistently preparing emergency food packages for the next disaster that's sure to come.
In all these ways, Americans are receiving the help and hope they need to continue on when disaster strikes—because of you.