ARMENIA – Operation Blessing is responding to a refugee crisis in Armenia as tens of thousands of ethnic Armenians have fled their homes in neighboring Azerbaijan. The scale of the crisis is staggering. In less than one week, more than 50,000 people—including 17,000+ children—have fled.
They are leaving Nagorno-Karabakh, a mountainous region within Azerbaijan's borders where Armenians have lived and governed themselves for decades. This came after Azerbaijan attacked on September 19 and quickly took control of the region.

Because the Armenian population are considered outsiders, the majority-Christian group fears ethnic cleansing by largely anti-Christian occupying forces. Most of the 120,000 Armenians would rather leave all that they have behind than risk the treatment they may face if they remain. Tens of thousands began arriving in Armenia on Tuesday, September 26.
But these refugees have suffered for months, long before they arrived in Armenia. Azerbaijan had cut off the only road to Armenia, leading to shortages of food, medicine, and fuel. When Operation Blessing heard about the shortages of food months ago, we set to work sending food boxes into the country for the hurting residents. Thankfully, some food boxes finally made it through the blockade to Nagorno-Karabakh in June as the situation grew desperate.

When the 10-month blockade was recently lifted, those Armenians who could immediately fled the region. Panic-buying of fuel ensued as hundreds of cars and buses crammed with belongings packed the solitary mountain road. As refugees flood into Armenia, Operation Blessing is going to continue providing much-needed relief for the refugee crisis in Armenia.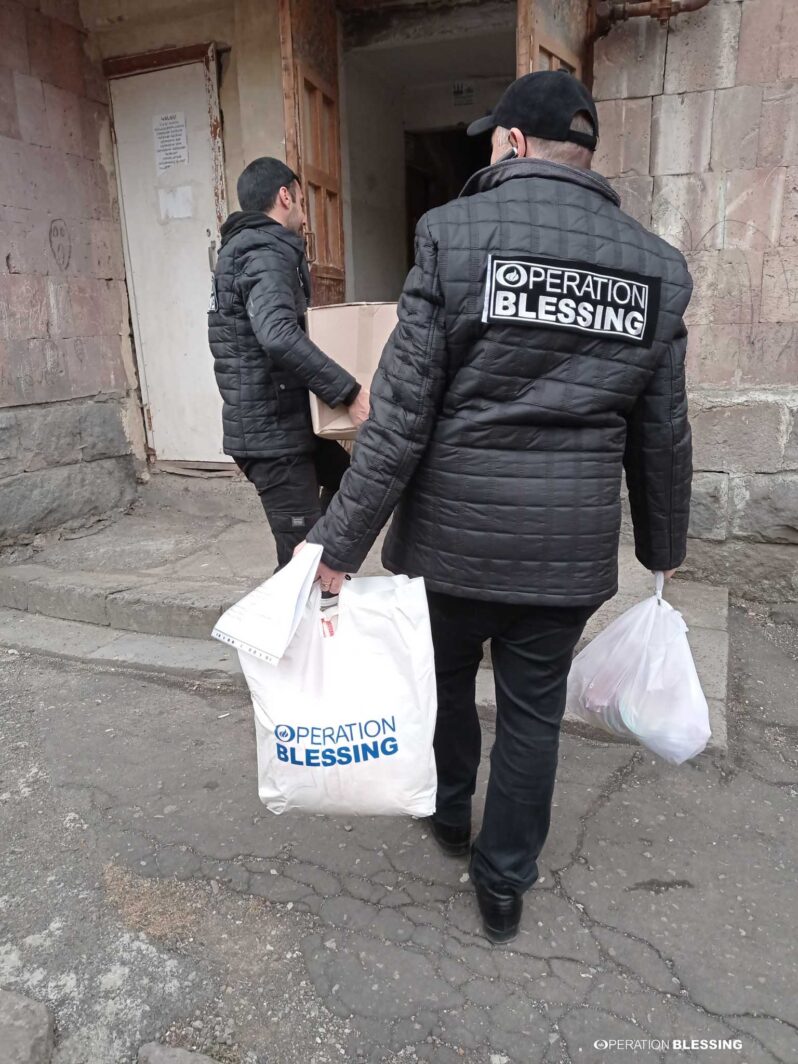 Our sister organization, Orphan's Promise, has been serving children and families in Armenia for over a decade, and they are well equipped to serve refugees through a network of local church partnerships. As refugees arrive over the border, we will provide them with food and hygiene supplies then connect them to church members for temporary shelter.
Together with partners like you, Operation Blessing is taking the chance to show God's love to those who are hurting by offering relief for critical needs. Please join us in praying for those who are suffering and check back for response updates.