ROLLING FORK, MISSISSIPPI – Operation Blessing is on the ground in Rolling Fork, Mississippi bringing tangible relief for tornado victims. This is one of the hardest-hit areas after the recent storm, and they need help.
Houses and businesses were leveled all across the region by the EF-4 tornado's destructive winds. Lives were lost, and loved ones are grieving. To have people come help at a time like this is a tremendous blessing to those who have lost so much. And the church is key in this time. Their local, trusted presence can help the work go so much farther and bless so many more people.
Teams Provide Critical Relief items for Rolling Fork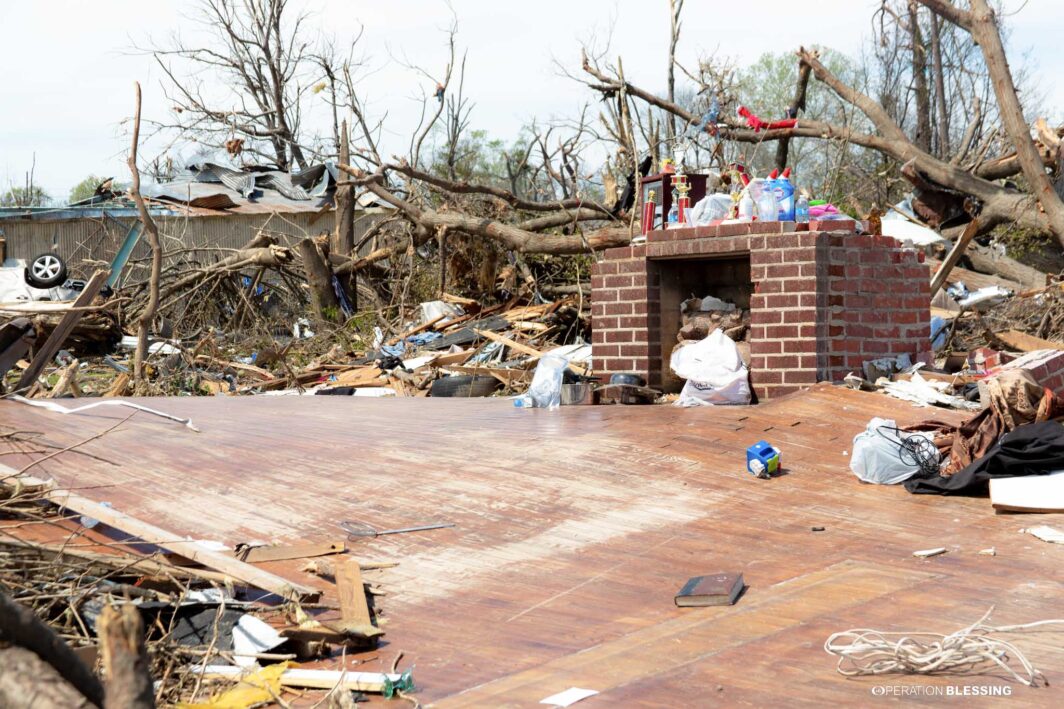 Our team is partnering with Pastor Shannon Crawford of Rising Star Church to distribute much-needed food, cleaning kits, and hygiene supplies to desperate families affected by the disaster. Though these things may seem small in the face of losing a home, they can mean the world to someone who is already overwhelmed and fears not having what they need.
"This is the first time I've ever seen anything like this, it is devastating," said Pastor Shannon. "…especially for our church and the people in the community."
Our team met with one disaster victim and homeowner to discuss the storm. "I'm speechless. It's a lot to take in,' said Twonda Warfield, whose home was destroyed by the vicious tornado. "You know, people need a lot of help. We're just lucky to be alive."
Generous Operation Blessing partners are providing tangible relief for tornado victims in Mississippi. You can be part of the effort to change lives and give people hope for a better tomorrow.
To keep up with our latest efforts in Mississippi, please visit https://www.ob.org/tag/tornado-relief/. To donate to disaster relief efforts, visit: https://www.ob.org/disasterrelief/