INDIA – Five years ago, Soniya lost her parents in an accident. Just like that, her life was turned upside down. She and her two siblings went to live with their uncle's family, and that was a bright spot in an otherwise dark time—but sadly, the darkness kept growing in a different way. In fact, it would not be long before Soniya would need to be rescued from blindness by friends like you.
Soniya's vision began to blur significantly in her left eye as she developed a cataract. As you might imagine, schoolwork soon became difficult for Soniya, and it wasn't long before her vision became so bad in both eyes that she dropped out of school entirely.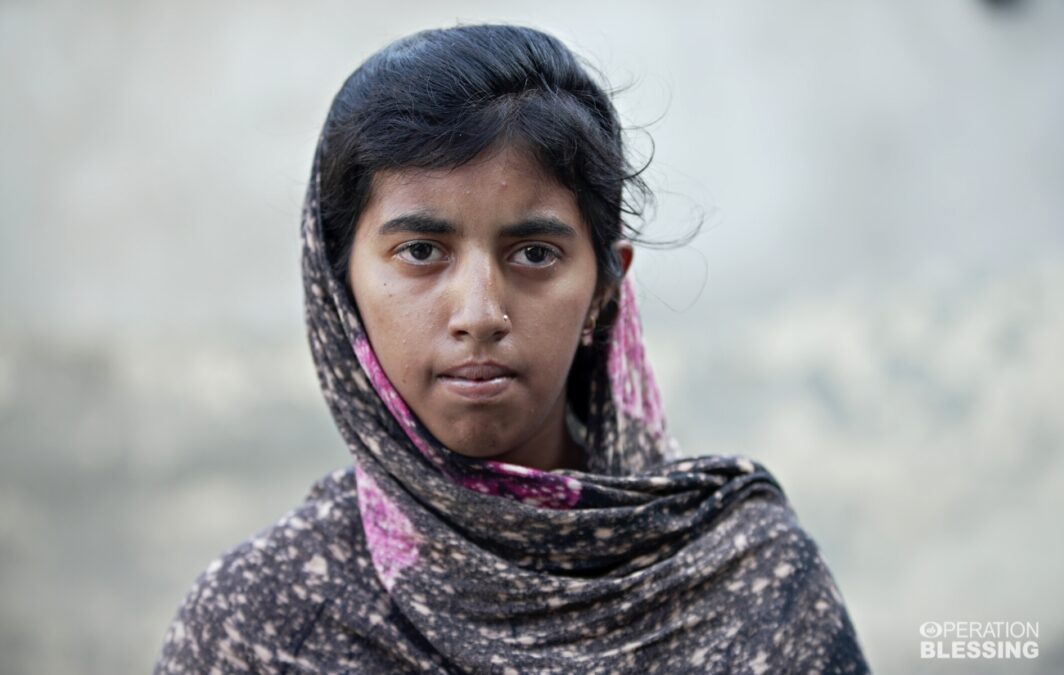 "Earlier, I used to be engaged in dancing and singing. I have also participated in school-level competitions. I like to entertain people around me with my talents," she shared. "Two years ago, I realized that I was unable to see anything clearly, then gradually my vision faded away and I became partially blind," she continued. "There was no hope left in my life."
This 18-year-old who once had plans to become a doctor found herself without any career prospects or much hope for the future. 
Rescued From Blindness Because Of YOU!
Thankfully, friends like you intervened, and Soniya soon encountered God's love through Operation Blessing. When our life-changing surgeries program formed a special partnership with healthcare facilities in India, your gifts opened the door to provide cataract repair surgeries to thousands.
Through that partnership, Soniya received the life-changing surgery she so desperately needed. A simple act of kindness from compassionate people like you has rewritten her story with hope. Because of YOU Soniya was rescued from blindness. Now that she can see again, Soniya can resume her studies and confidently pursue her dream of becoming a doctor.