KENYA – A Kenyan shopkeeper and mother named Naramat shares firsthand what it's like living through a drought and sleeping hungry, as well as how she felt when you sent the answer to her prayers!
During the days that the drought got worse, I was forced to close down my shop, because I wasn't getting any customers. People didn't have money to spend on anything.
When I closed the shop, I started doing what everyone else was doing—selling off my remaining livestock to try and buy some food. It wasn't easy because people did not have money to spend on buying the animals. At some point, I started slaughtering the weakest ones, so at least we could have some food.
Eventually, all our livestock were gone. Not a single one was left. My shed was empty.
My husband works as a casual laborer in a faraway town. I now started depending on him fully for everything. But he can take months before he visits home. Sometimes, I have to beg my neighbors for some food for my children.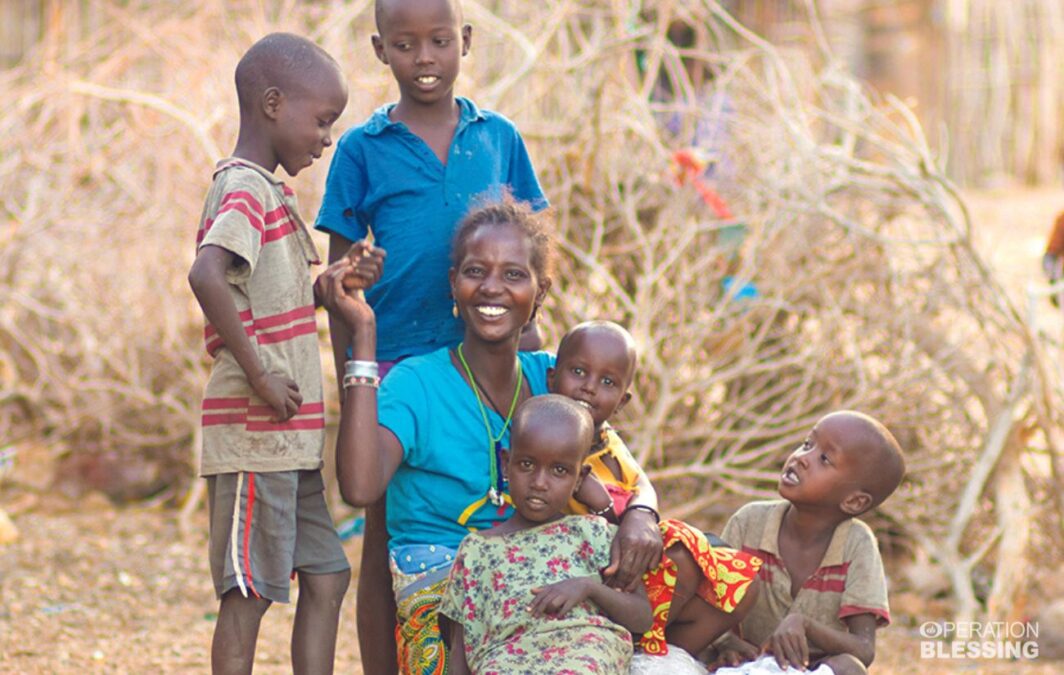 It pains me to see many of my family members sleeping hungry. In my extended family, my husband is probably the only one employed, and everyone knows it. So, they assume they can come to my house and expect to find food any time.
I feel a responsibility toward them, but what can I do? How can I help them, while I myself am begging at times? Some days, I have slept hungry, because whatever little food I had, I gave it to my neighbors' children who were starving.
I have learned in church it is important to have faith and to pray. I know God answers prayers, even though sometimes we have to wait for the answer. So, I have been praying and praying. When you arrived with the food, I knew that God was answering my prayers.
To all those who gave so we can have food I say, God bless you. You have no idea what it means to sleep hungry and then wake up in the morning to find a truckload of food outside your door! In this village, we believe this is God's doing!
May God bless you indeed so that you can also help others who need food like we did.