WREN, MISSISSIPPI – "It's amazing that Operation Blessing came along at a time when we thought we were still on our own," said Sheryl Mays with Wren Fire Department. Operation Blessing is standing with the community of Wren, MS after a devastating tornado tore through on March 24. We're making sure they get the help they need.
Mays also shared the painful reality of the disaster, "It's not ended yet, and it's not going to for awhile." Homes are going to take a long time to rebuild, and people are going to be suffering in some measure until that happens.
Teams and Volunteers are Standing with Wren, MS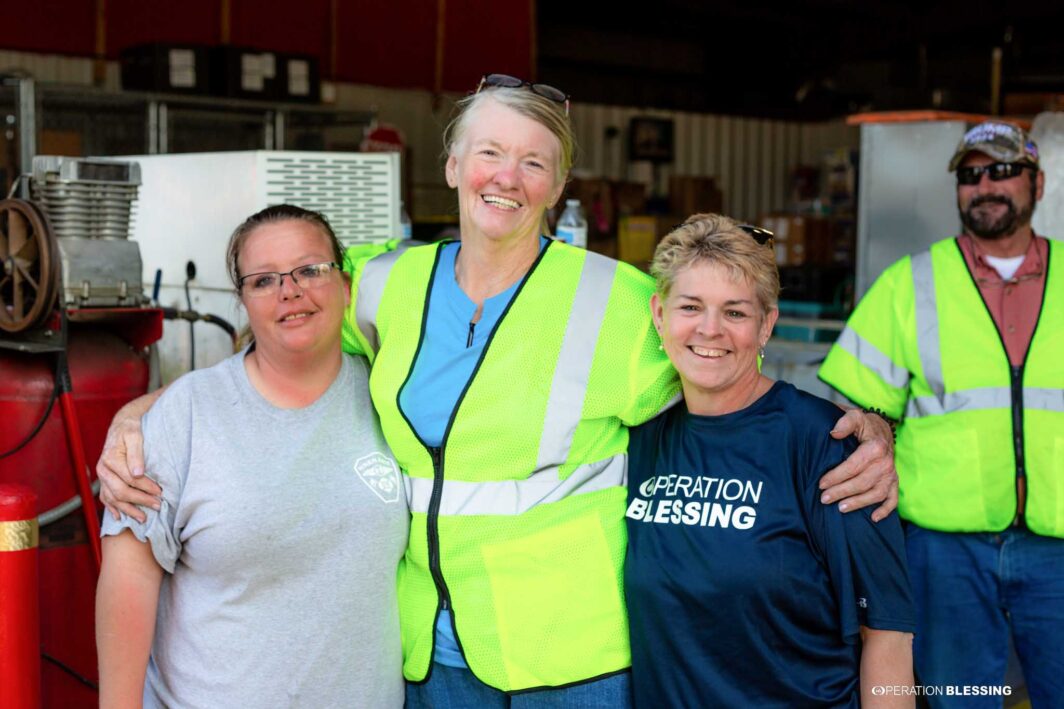 What's worse in the near term, many people lost all of the food in their refrigerators and freezers due to the loss of power from the storm. "I see the food going," said Amanda Brown, Wren Fire Chief. Food is one of the major needs for tornado victims in Mississippi.
But Operation Blessing is on the ground providing crucial food supplies thanks to your generous support. We're partnering with local churches and the local fire department where we've set up our base of operations, and together with friends like you we'll continue to provide critical support to those in need.
Because of you, truckloads of much-needed supplies are being delivered to the hard-hit areas like Wren. Volunteer teams are also beginning to get sent out to help local homeowners with work like cutting trees, tarping roofs, and removing debris.
Thank you for your prayers as the Operation Blessing U.S. Disaster Relief team continues to bring support to Mississippi tornado victims. Many are still grieving lost loved ones, and our team members need God's grace to minister to those in need.
To keep up with our latest efforts in Mississippi, please visit https://www.ob.org/tag/tornado-relief/. . To donate to disaster relief efforts, visit: https://www.ob.org/disasterrelief/