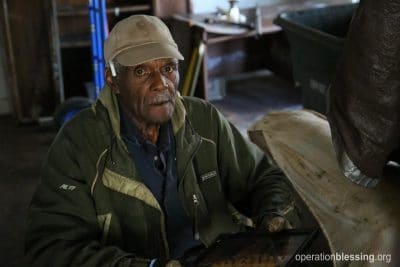 Starting Anew After Matthew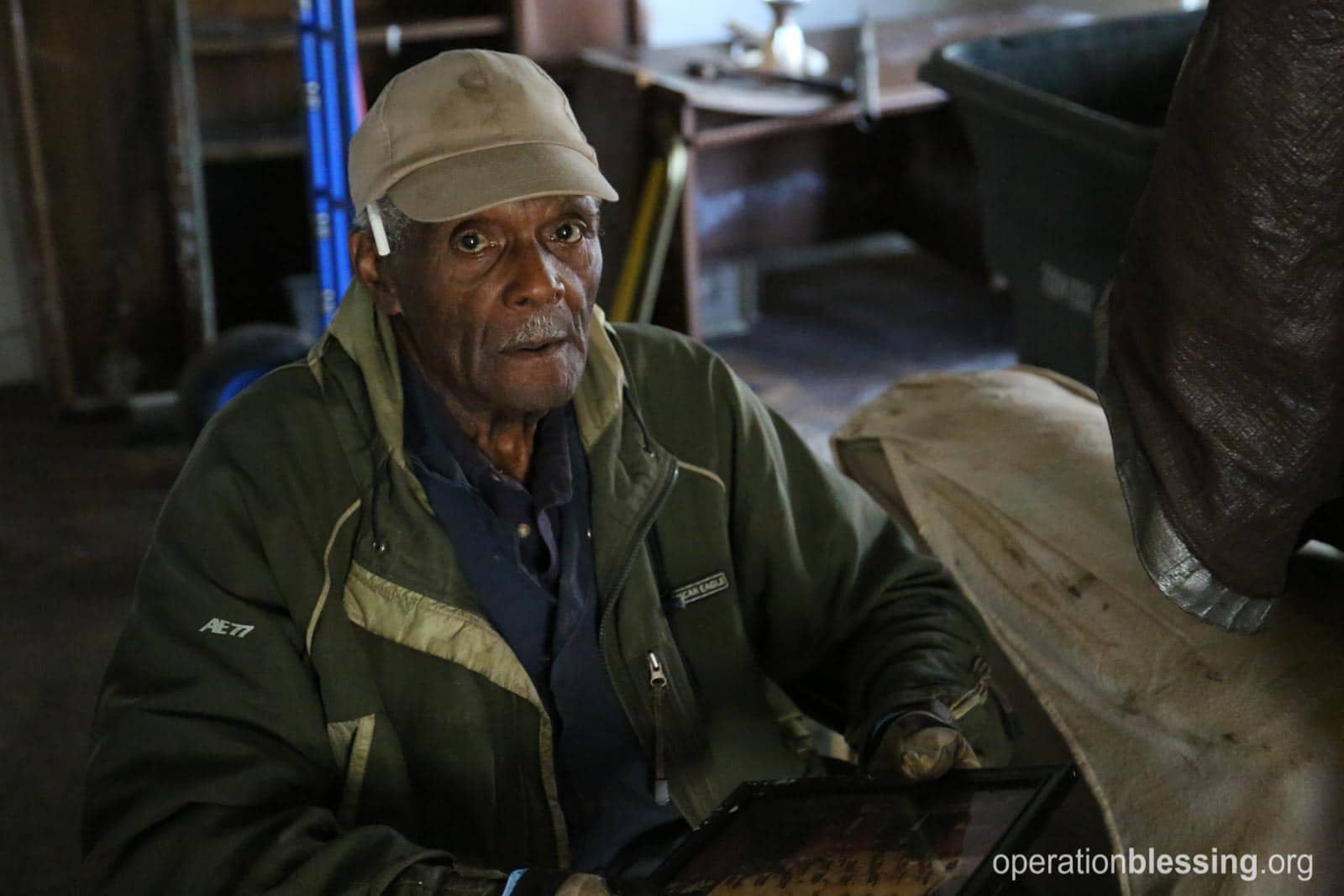 FAYETTEVILLE, NC – As Hurricane Matthew struck their neighborhood, William kept watch as floodwaters rose. When he and his wife, Barbara, dashed to their vehicle with their dogs to escape, they had no way of knowing the truck would become their home for the next few days.
"We left and traveled around the city to see if it would subside, but it didn't," William said. "We parked on the corner to see how far the water would come up. But after the water went over the fire hydrant and I couldn't see it any longer, I knew it was going into the house."
Each day they found another place to park and sleep for the night, but it took several days for their road to reopen from the flooding. When they parked in the backyard, it was nothing but mud.
The door of their house was swollen shut from the saturation, and when William was finally able to open it, he was heartbroken. Their furniture had shifted from the waters, their floors were warped and ruined and the walls were soaked.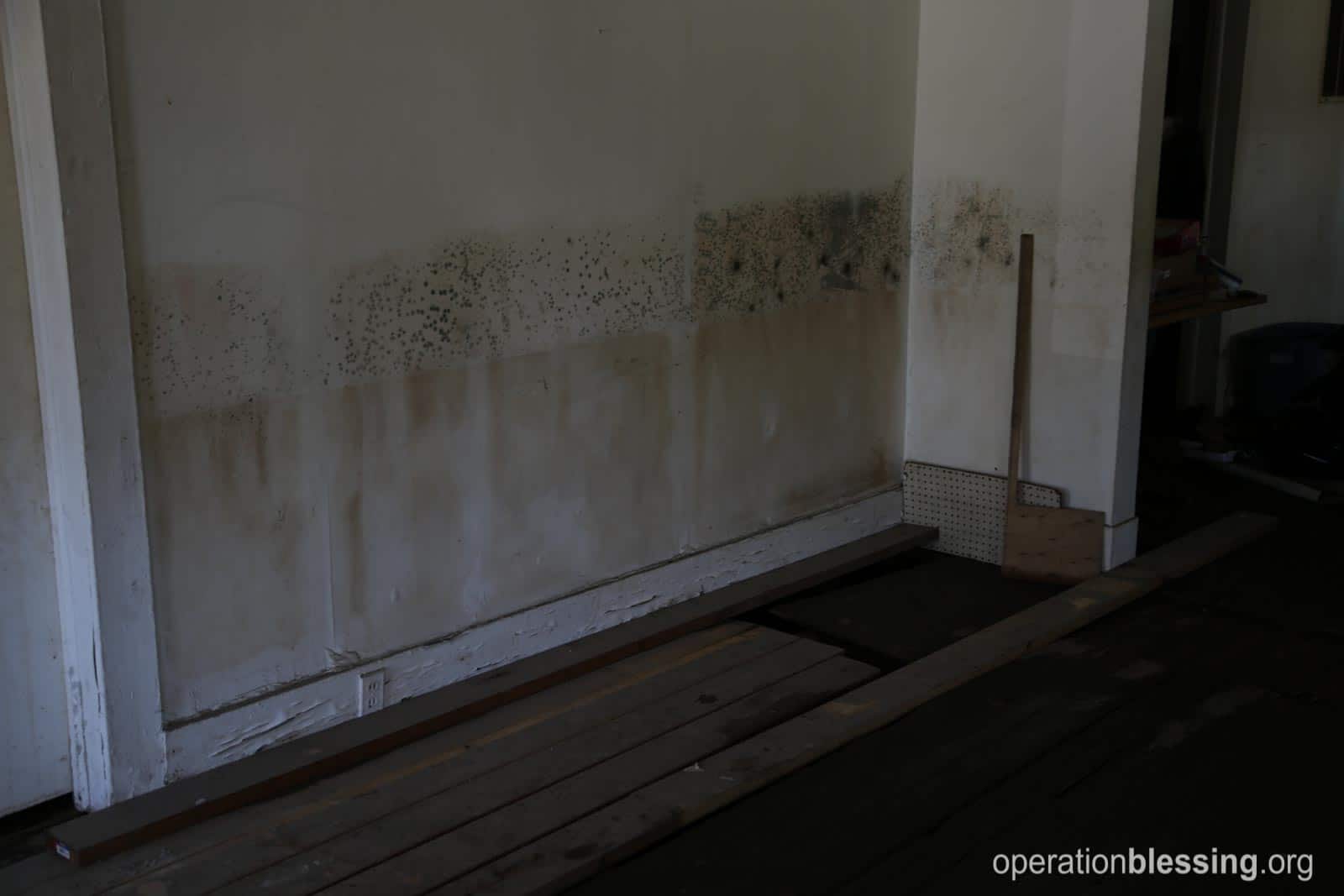 "I saw my life leave me, everything that I'd worked for" he said. "I still feel the same way."
For days, they waited, hoping help would come. Then, William heard about an organization called Operation Blessing and filled out a form requesting help. The next day, volunteers arrived at his home to find mold crawling the walls and a very thankful elderly couple.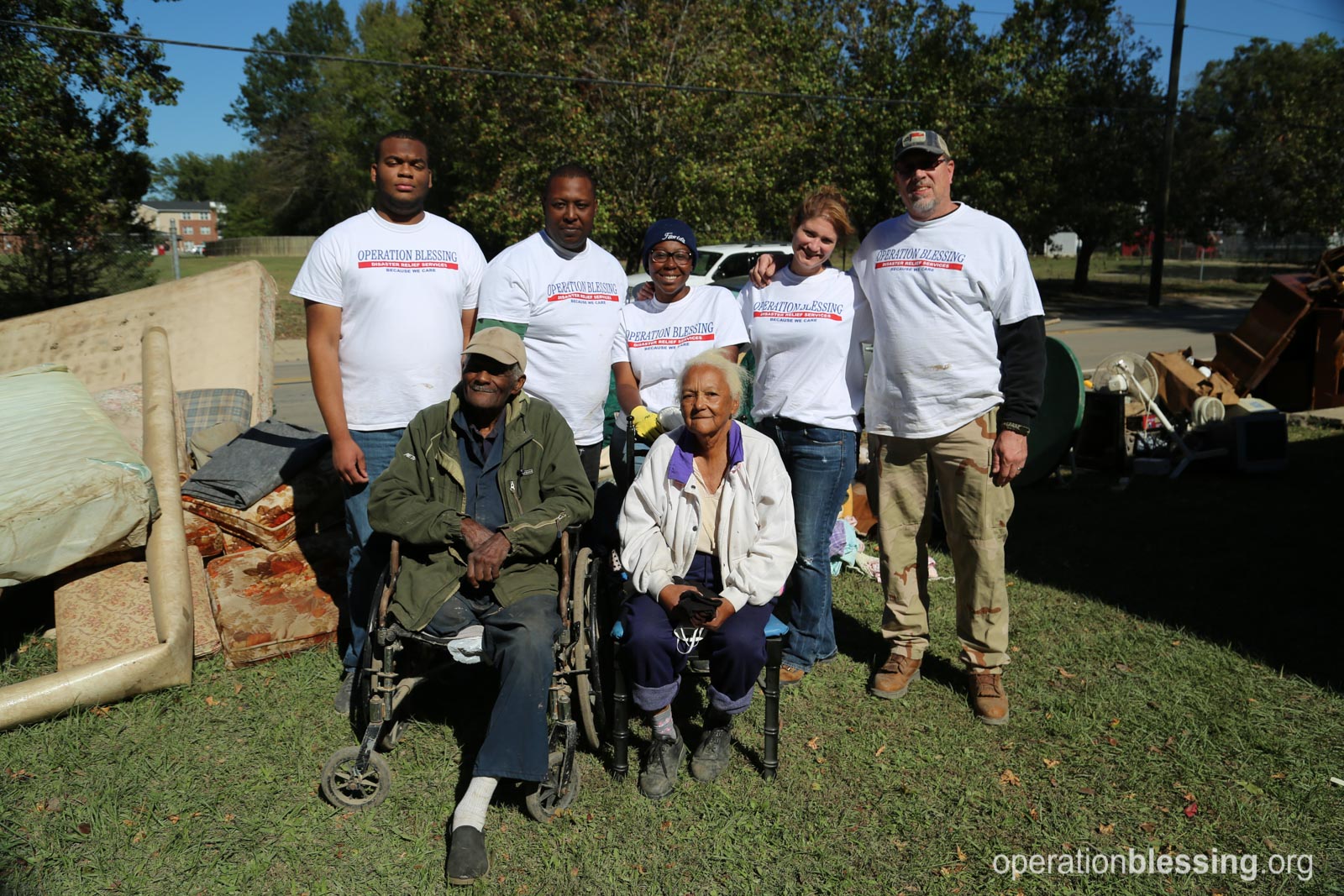 "Operation Blessing have brought me these people to help me when nobody else did," William said. "They didn't know me, and the quick response that they gave me… we only talked to them and filed the application yesterday and they're here this morning.."
The volunteers got to work removing furniture from the house and sorting through what was left. There were six rooms that had to be emptied in William's house, and he knew he could not have done it alone.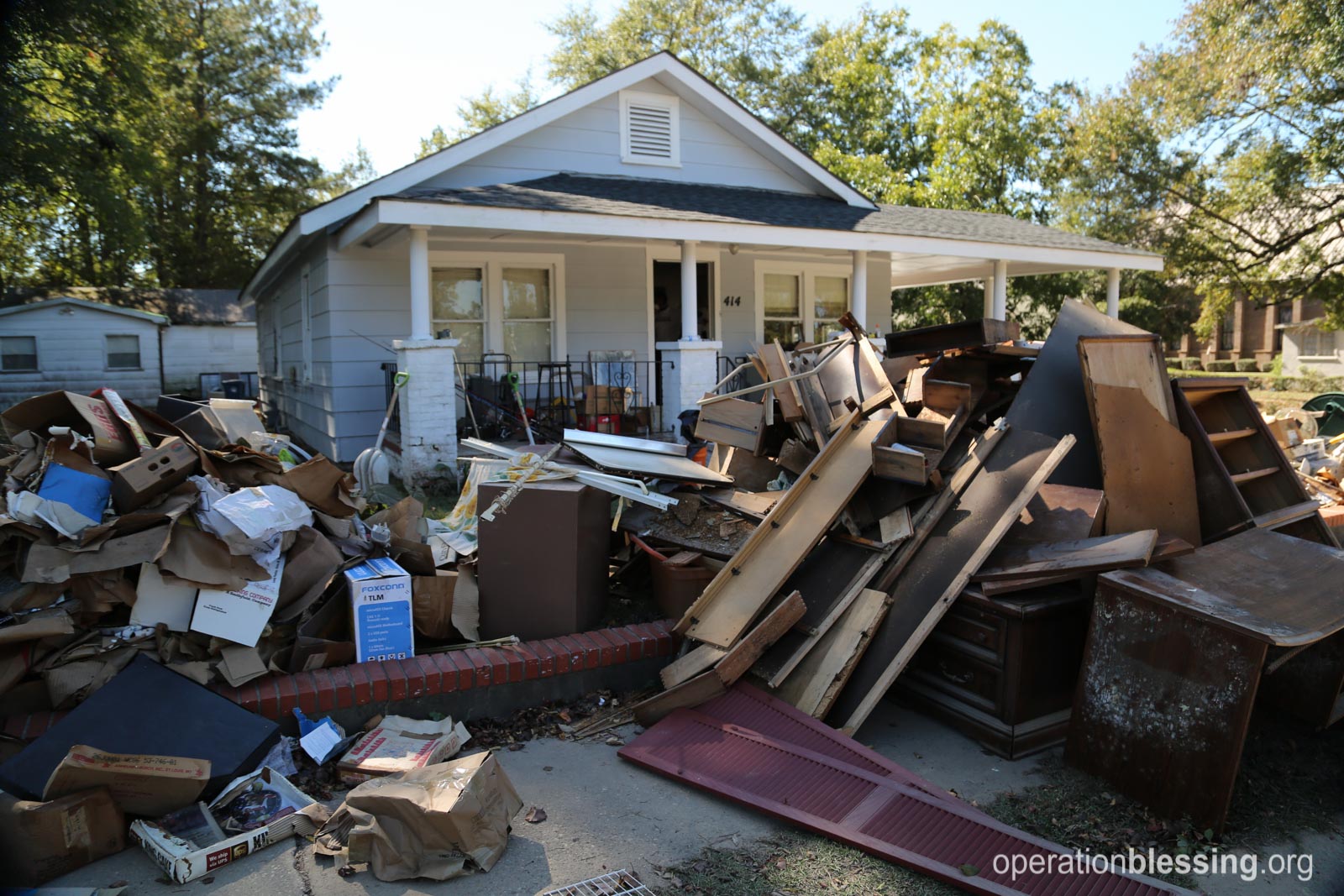 "Operation Blessing has helped me and Barbara to help us to start anew, and I am thankful," William said. "These people came up to me and spoke to me just like they had been knowing me for a lifetime. They have treated me with respect."
For William, the volunteers are a true blessing.
"There's no way in the world I could have done it without their help," he said.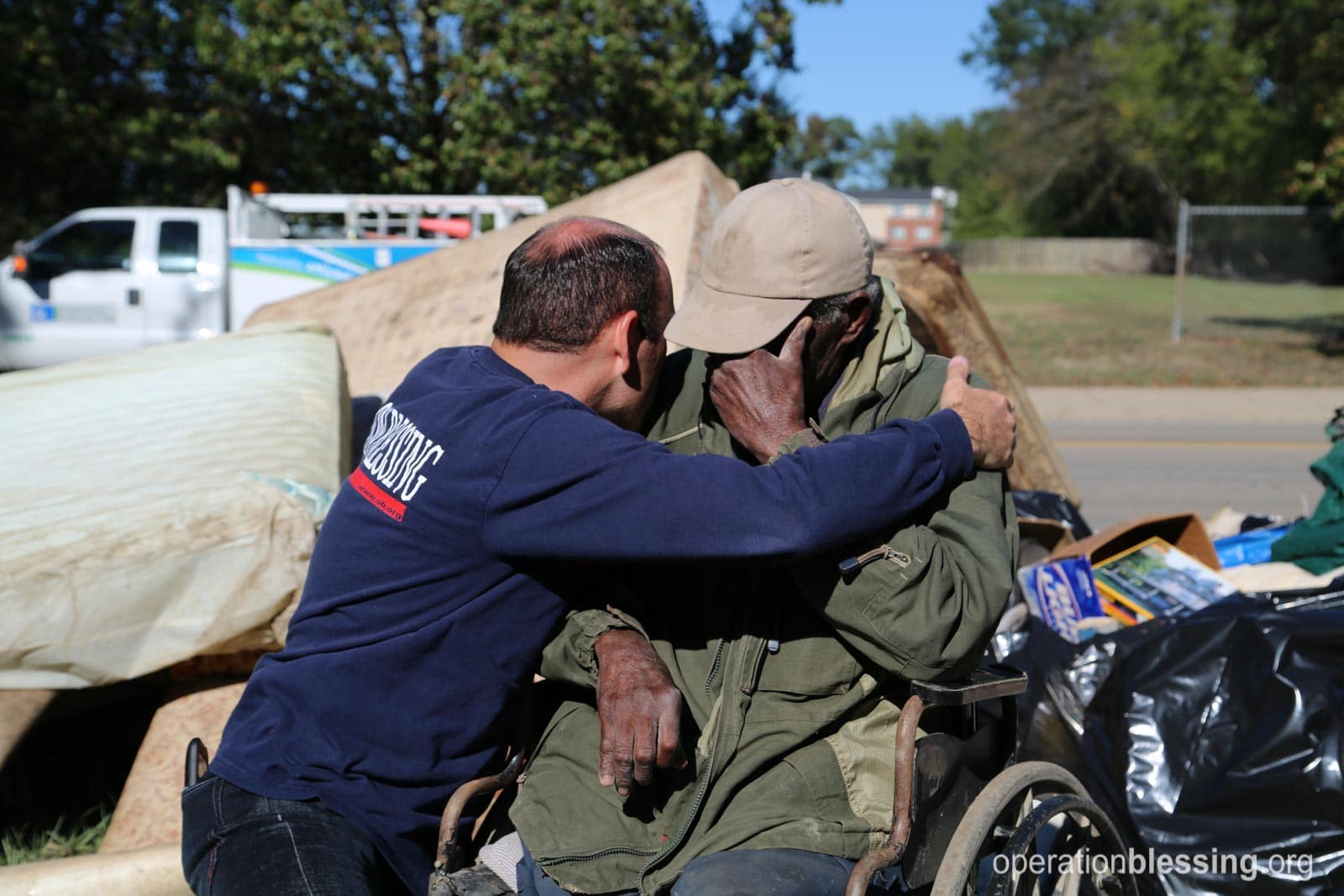 HOW YOU CAN HELP

Your support is critical in helping families fight poverty.
Click here to make an online donation today
and let your gift make a significant impact in the lives of those who urgently need it.