NIGERIA – Tabitha has experienced tremendous heartache as a mother. She's lived through the agony of watching her children get sick, month after month, but being unable to do anything about it. In her remote village of Madanya, Nigeria, this seemed to be all life had to offer. Regardless, the strength of a mother's heart has no bounds.
She and her husband relied solely on their farm to provide for their four children. They worked hard, but the proceeds simply weren't enough to give their children all the things they needed. Tabitha struggled to buy them clothing and pay their school fees. She couldn't purchase nourishing groceries like fruit, vegetables, and baby formula. Most days, they lived on a diet of corn, rice, beans, and sometimes a little meat. All too often, her children had to skip a meal during the day, even though they were hungry.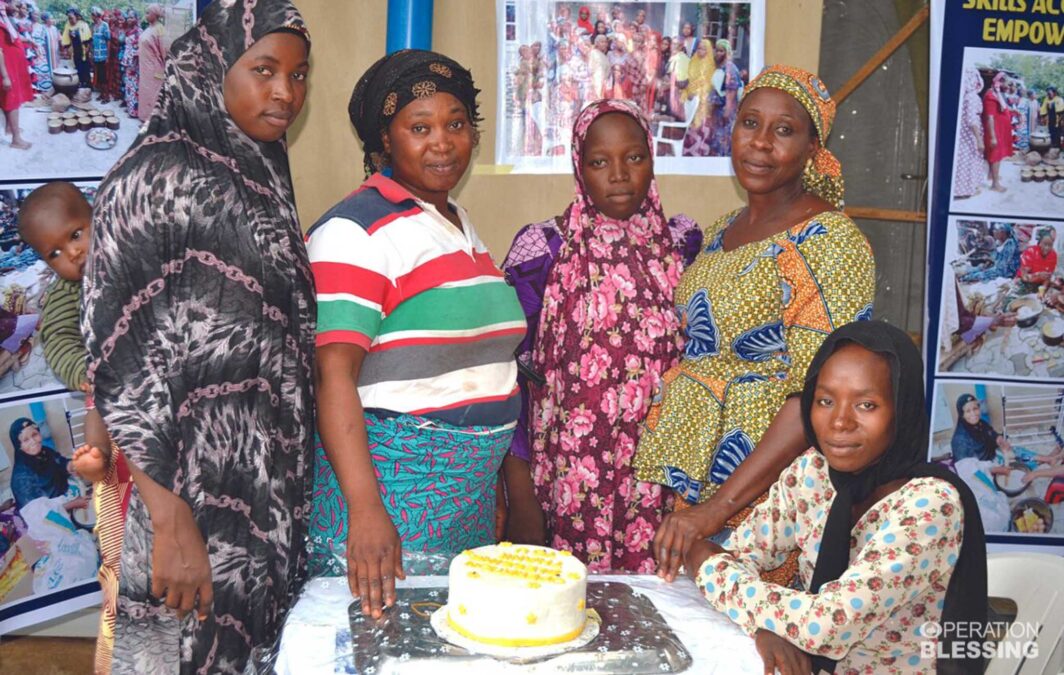 Neither Tabitha nor her husband had the necessary skills to earn extra income and break the cycle of poverty so that their children–and future generations–could have a better life. Then, last summer, you empowered Tabitha to create a new future for her family.
When Operation Blessing offered the community a course in making pastries, petroleum jelly, and soap, she saw a unique opportunity and joined other local women to acquire some profitable new skills. "I learned a lot and was open to several possibilities," Tabitha said.
And she immediately put those various skills into practice. "I don't have to buy petroleum jelly cream and liquid soap anymore, and for any special occasion in my family I make the cakes myself."
She also took the skills you gave her to launch her own business. Every week, she sells the products she makes in her village and also sends them to other villages to bring in extra income. "I am indeed happy with what I learned at this training," she said. "Now I am enjoying it."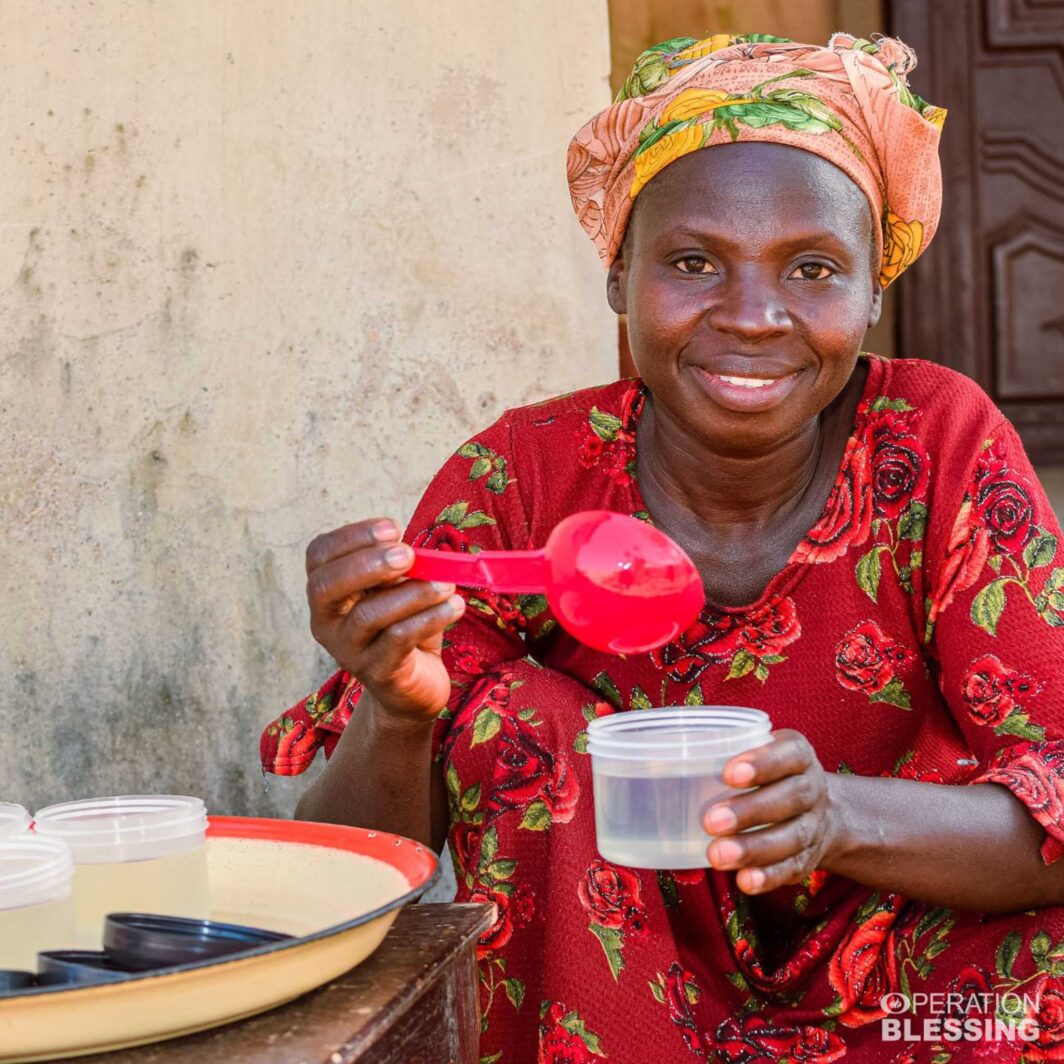 This new opportunity can now open new possibilities for Tabitha. She looks forward to more income for needs like groceries and school fees for her children. All of this has greatly encouraged her. Now, Tabitha and her family can look forward to a brighter future. But Tabitha is also taking it a step further. Whenever she can, she plans to extend a helping hand to her neighbors in their time of need-all thanks to your kindness and generosity.
"Operation Blessing has put joy in my heart and a smile on my face," she said. Her children wear the same smiles of joy! Truly, Tabitha is an example of the strength of a mother's heart to overcome obstacles and provide for her beloved family. Thank you for your heart to bless this precious mother and empower her with the ability to provide for her family for generations to come.