ELIZABETH CITY, N.C. – As the COVID-19 pandemic continues, you have continued to be there for struggling Americans who have been hit hard by the economic crisis it's caused. Many of our nationwide network of food distribution partners have reported a huge increase in demand for groceries.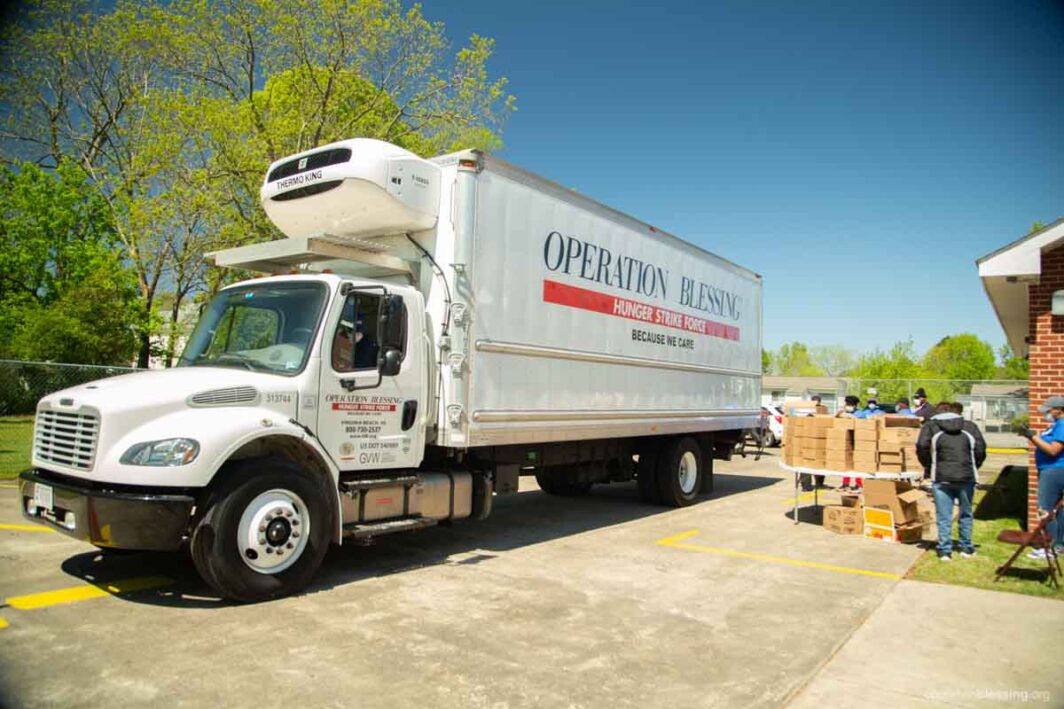 In Elizabeth City, North Carolina New Calvary Missionary Baptist Church has partnered with Operation Blessing for four years. Together, we help struggling Americans in their local area who face hunger and food insecurity. Since the beginning of the pandemic, the church has been distributing groceries from Operation Blessing to their community every week. Dr. Caision, the church's pastor, said, "People are out of work. They have children [to feed]. The first day that we started doing this because of the virus, someone came and was in tears because she didn't know what she was going to do."
Grateful for Help in North Carolina
Valerie's is just one of the many families who have been blessed by your support of Operation Blessing and New Calvary. Valerie used to volunteer with one of OB's hunger relief ministries. However, since the beginning of the pandemic, she and her husband have struggled to put food on the table for their own two children, Nivayah (6) and Dakota (5). After getting groceries from New Calvary, Valerie said, "I feel grateful. It's been really great to know that I don't have to stress about my kids eating right now."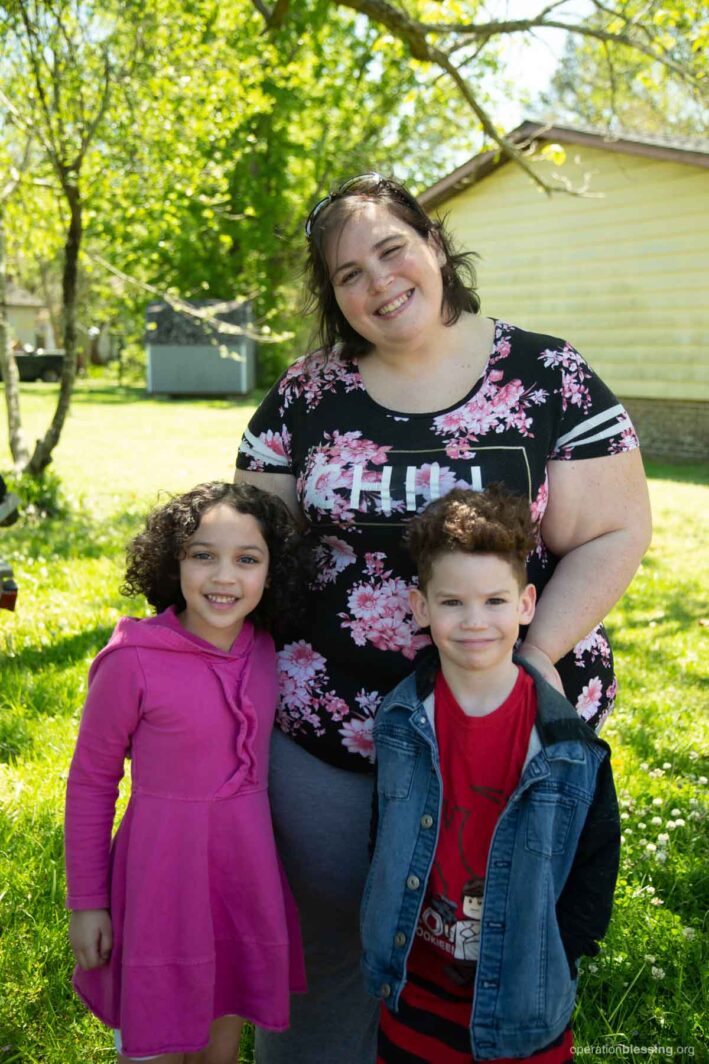 To make sure that struggling Americans receiving food are kept safe from the virus, New Calvary has implemented "drive-through" distributions. In addition, volunteers use gloves and masks to minimize the chances of spreading the coronavirus.
Food for Those Struggling in America
In times like these, your light shines especially bright. Families in need are blessed and fed through Operation Blessing and our partner ministries like New Calvary Missionary Baptist Church across the country. "Don't stop giving," Dr. Caision implores. "Please don't stop giving, because it's definitely needed!"