WEST VIRGINIA – Kayla was a struggling single mother forced to take care of her family without help. She was dedicated to her two wonderful children but had never expected to be raising them alone. Now that she had to be both caregiver and breadwinner, she was overwhelmed.
Unfortunately, Kayla's plight is not unique. So many young American women find themselves in this difficult situation. Many times a struggling single mother is faced with challenges that no one should have to face. Supporting a family on one income makes even putting food on the table difficult. This can lead to food insecurity and hunger issues.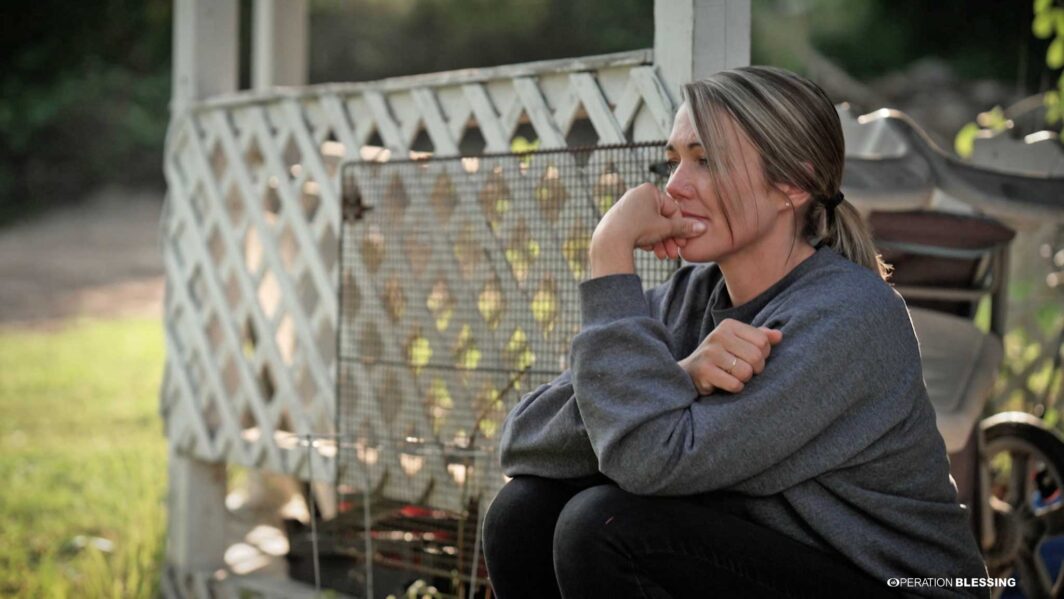 While a lack of income is a challenge, it's also hard to find the time to be a parent. A single mother has to go to work to provide. But that means less time and energy to meet the critical emotional needs of her kids. This problem put Kayla in a hard position.
She was worried. Kayla wanted to make sure her kids always had enough to eat and that she could spend lots of time with them. But it felt like a puzzle with missing pieces.
Answering the Needs of a Struggling Single Mother
This is where friends like you come in! Kayla's life took a turn for the better when people who cared about others came together to show her family something very special—God's love—through the gift of groceries.
Your support of Operation Blessing helped make sure that Kayla could provide for her family. Imagine how happy and relieved Kayla must have felt when she saw her kitchen filled with delicious food, all thanks to people who cared. It made a big difference in her life, and it made her children smile too!
But Kayla's story isn't just about her. There are many families around the country who face tough times. They might not have enough food to eat, or they might need help when there's a big disaster.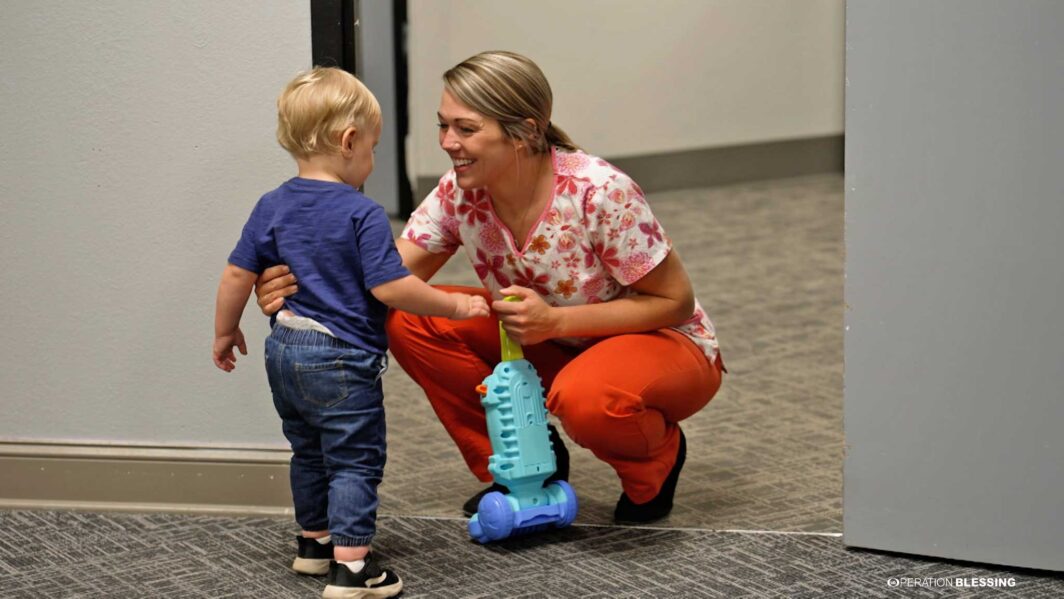 That's why they need you! You can team up with Operation Blessing and help families like Kayla's. Together, we can provide important things like food for hungry families, clean water for drinking, and assistance after natural disaster. You can be a part of this wonderful mission by partnering with us and visiting https://www.ob.org/donate/give-hope/ today.
When you give, you're not just making a donation; you're giving hope. You're telling families like Kayla's that they're not alone and that there are kind hearts out there who care about them. There are no small gifts. When everyone joins together, we can touch many lives in amazing ways!