MOROCCO – After a deadly earthquake struck Morocco, the lives of so many families were forever altered. The damage destroyed homes, buildings, and, of course, lives. That is where you showed up to help people in desperate need. You helped suffering Moroccan families who had nowhere else to turn.
Imagine the relief these families feel knowing people like you care about them. You may be thousands of miles away from the rocky terrain of Morocco, but your heart is with them!
Your kindness is giving them hope. You have helped us feed thousands of hungry, suffering Moroccans. You are a light reaching out in THEIR darkness. You are showing suffering Moroccan families the love of Christ.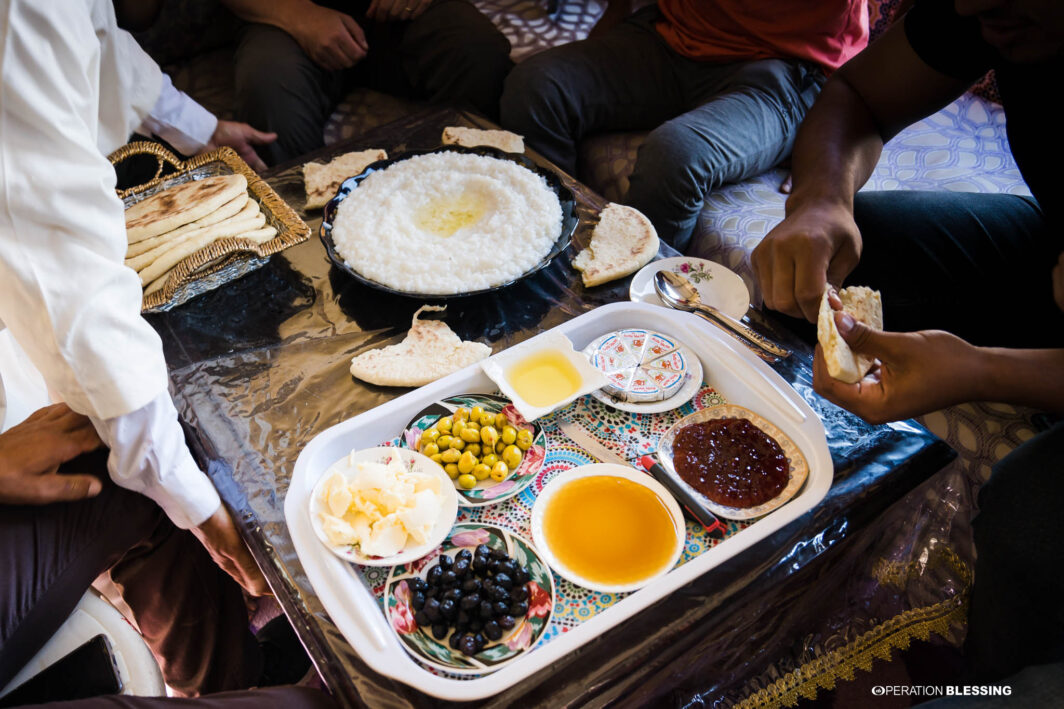 Suffering Moroccan Families in the Village of Ait Saaid
The village of Ait Saaid suffered the fate of so many small pastoral Moroccan villages. The destruction reached just about every area of this small town. Now a modest community is dealing with homelessness. Many may have lost hope, but you are helping to battle that.
Villages like Ait Saaid are isolated in very remote locations with difficult terrain. This makes getting food and supplies a challenge. But YOU rose to the challenge. You helped provide much needed food.
Because of you, families had access to healthy, nutritious food to battle hunger. Essentials like rice, lentils, oil, and tuna were made available by your generosity. As a result, the people are beyond thankful!
Keep your light shining. You have been so faithful through tragedy. Thank you!