ISRAEL – Operation Blessing is supporting displaced families in Israel who have escaped the ongoing conflict between Hamas and Israeli military forces.
We met Irina and her family who have had to flee their home due to the violence. She told us, "When we woke up on the morning on the seventh of October, we saw the news, and we were shocked. We didn't know what to do and didn't know where we were going. We understand we can't go back home to Ashkelon."
As the attacks took civilians by surprise, thousands of families have had to evacuate in a hurry. Unfortunately, they now find themselves empty-handed in a new town, with no clothes and no food.
Irina described the conditions when they first arrived. "We came into this place, and this was like a desert—one big room for 20 people. There were only mattresses on the floor, and people had nothing to eat."
Food, Shelter, and Support for Displaced Families
In the city of Eilat 4 hours away from Jerusalem, we're hosting families like Irina's that are fleeing from the bombs and the horrors of war. Because of the generosity of our partners, Operation Blessing has brought solutions that include everything from providing bus fares, to clothes, food, personal hygiene supplies, toys for the children, bedding, and lodging.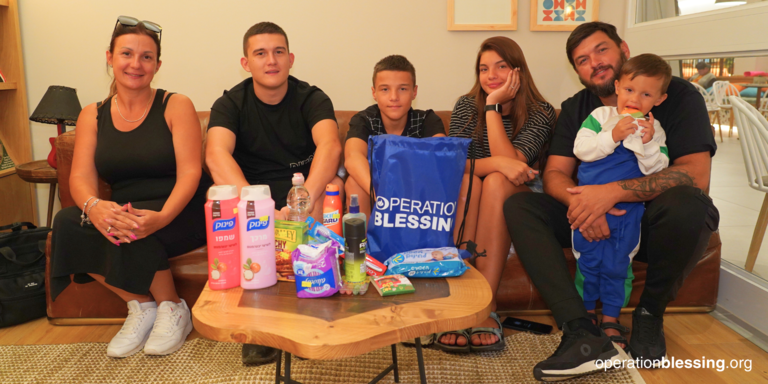 Friends like you are also providing safe spaces for suffering families to re-energize, to reorganize their thoughts, and to check in with their loved ones, as most of them are women and young children.
Irina said, "Thank you for what you're doing. It's very important for Israeli people and all people that need help."
You Can Help Suffering Families in Israel
We want to reach out to you today so that you can help us support these families whose futures are now uncertain. By supporting Operation Blessing, you can help the thousands of Israeli families that just a few days ago lived a normal, peaceful life. To give, visit ob.org/crisis.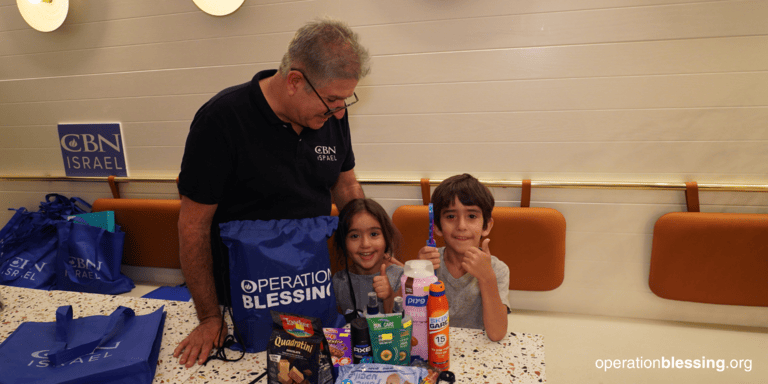 Thank you for loving these families. Thank you for turning your prayers, your concerns, and your thoughts into tangible physical supplies for the thousands of families that need it most.
When you partner with Operation Blessing, you are changing their lives and making a difference in their future today.
---