TURKEY – In Belen, Turkey, as the scorching summer unfolds, temperatures have surged to a staggering 115° F. This has ignited a series of devastating forest fires in the mountains. What once flourished as green, lush terrain now lies in ashes. Homes have been reduced to ruins, and the loss of vehicles only worsens the heartache. Thankfully, friends like you are supporting first responders and those in need.
Families, already reeling from the horrors of earlier earthquakes, are now faced with yet another tragedy. Just as they started to find a semblance of normalcy, the raging fires forced them to flee again.
Recognizing the urgent need, Operation Blessing swiftly mobilized resources from our food supply warehouse in Turkey. With your support, we deployed crucial provisions such as water, food, and essential supplies to support the "Gendarmeries," or forest police, as they bravely combat the inferno.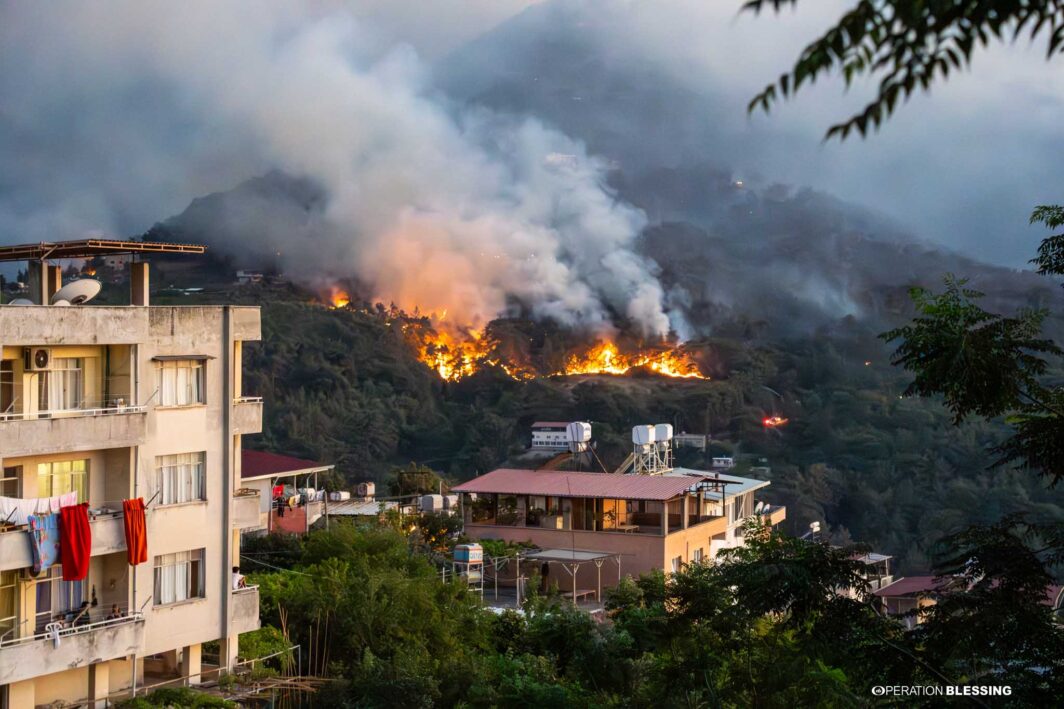 Supporting Burn Victims and First Responders
Through the unwavering generosity of our cherished partners, Operation Blessing is extending even more aid. We have offered medicines to assist burn victims, soothing their pain. Additionally, masks have been distributed to safeguard people, enabling them to breathe despite the choking smoke that fills the region.
We extend our heartfelt gratitude to all of you who have reached out with love and support for the dear people of Turkey. Your compassion enables us to respond swiftly and effectively, providing timely aid and support when disaster strikes. Together with you, we exemplify the love of Jesus as we extend a helping hand to those in dire need.
If you'd like to show even more support for families in crisis, please visit www.ob.org/disaster-relief today.
Stay tuned for more information about Operation Blessing's Turkey response.
---