ARKANSAS – The ghostly wail of disaster sirens echoed across the still evening air in Wynne, Arkansas. A tornado was coming. Mere minutes passed as disaster barreled through, then silence reigned. In the storm's aftermath, all was not well in Wynne. Now the citizens of Wynne would experience life as tornado survivors as they picked up the pieces of their damaged community. 

Trees were uprooted and road signs mangled. The shattered remains of homes littered the landscape, some looking as though bombs had gone off inside them. And what of the residents—the sad tornado survivors of Wynne whose lives had been disrupted? As they passed by, they could only wonder and hope against their worst fears.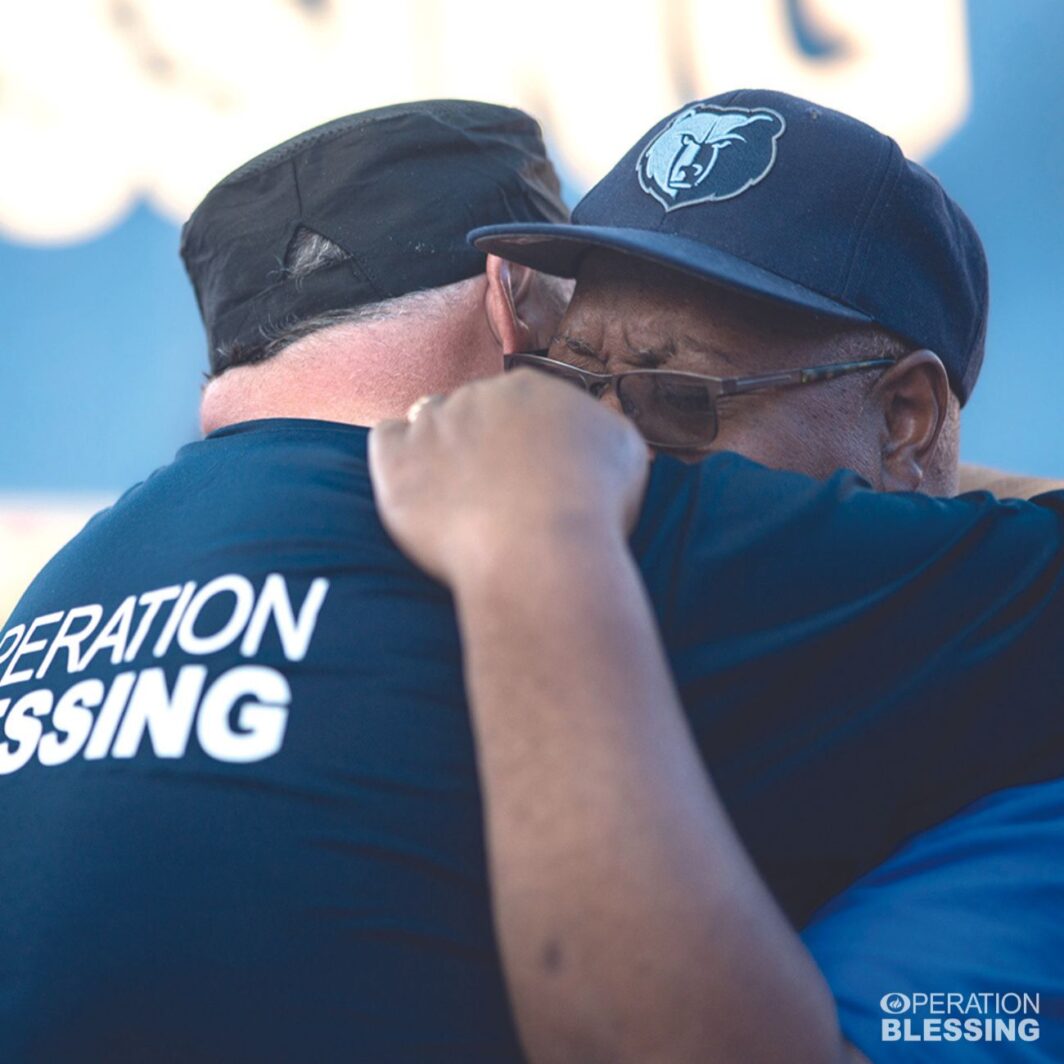 You Gave Tornado Survivors In Wynne Hope
During its 70-mile-long rampage, the EF-3 tornado had shredded buildings and lives, and it was up to the townspeople to pick up the pieces. In Wynne, power wouldn't return for several days yet, and all the food in residents' refrigerators and freezers would quickly be ruined. So you sent the people of Wynne a message, which went something like, "We'll feed your families. It's the least we can do."

When the Operation Blessing team rolled into town on the very same day that the storm hit, we were welcomed with open arms. Our staff connected with a partner church, quickly set up a fully equipped mobile kitchen, and spread the word that help had arrived. Everyone in need was free to enjoy a hot meal—all because of generous supporters reaching out with compassion.

Wynne resident Lisa said, "It's a blessing to get a hot meal, because this is our first hot meal since the tornado." After all they'd lost, a hot meal could mean the world to tornado survivors struggling to face the aftermath.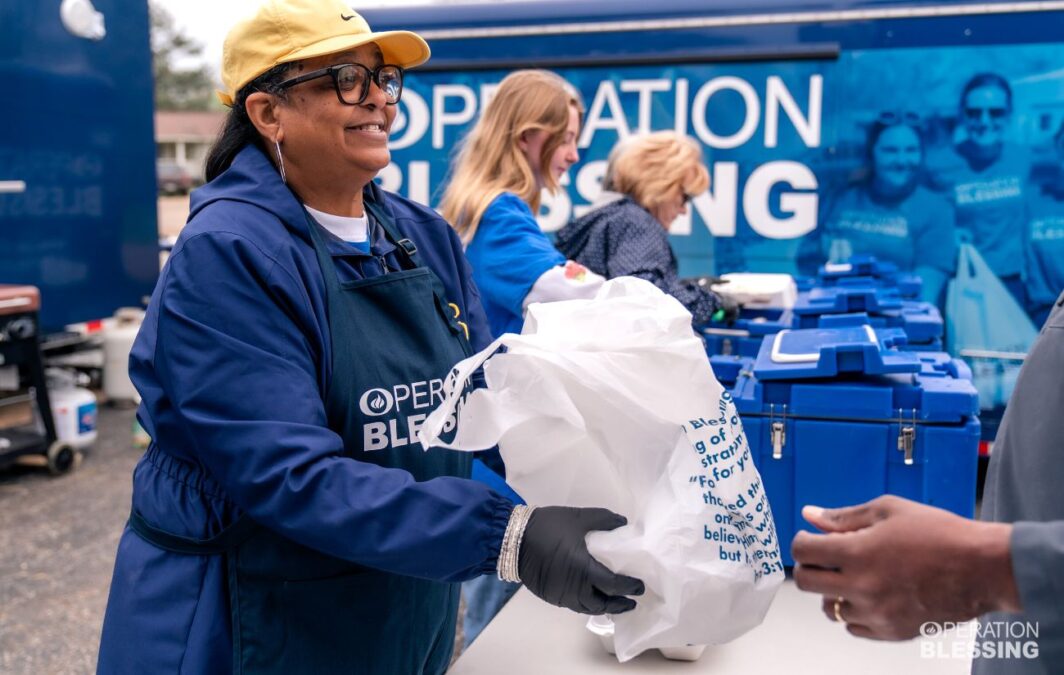 Tornado Relief With Meals And Supplies
The meals you helped provide were particularly cherished by people who didn't have the funds or the means of transportation to go buy dinner at restaurants after the storm. For them, this was one of the few ways they could get hot food at all. 

Volunteers poured in from the surrounding areas and from afar to provide tornado relief, putting boots to the ground to display God's love to the suffering in this community. Despite the painful experience of loss for so many, the days just after the storm were filled with sweet moments and warm embraces as friends helped friends and strangers blessed strangers. And in the center of it all, your love could be felt.

In times like these, first responders are often the most burdened, as EMTs, hospital staff, and others put in extra hours to take care of the many needs that arise. Thankfully, your compassion was able to help them, too, as nurses like Pamela stopped in for a hot meal on the way to work.

Our Operation Blessing family fueled the healing of this community, serving as a catalyst to help them recover. As Nurse Pamela shared, "It means everything to us; it means everything to the community. We really appreciate y'all coming out here and helping us get through this tragedy."