HAWAII- A caravan of hope has rolled in as wildfire-devastated Maui begins the long road to recovery. The people of Hawaii will forever remember August 8th, 2023. In what's being called one of the deadliest wildfires in U.S. history, flames overtook the island of Maui and almost completely destroyed the city of Lahaina. In the process, 11,000 wildfire survivors were displaced, and approximately 2,700 are temporarily living in hotel shelters now. Now citizens of wildfire-devastated Maui look to YOU for help.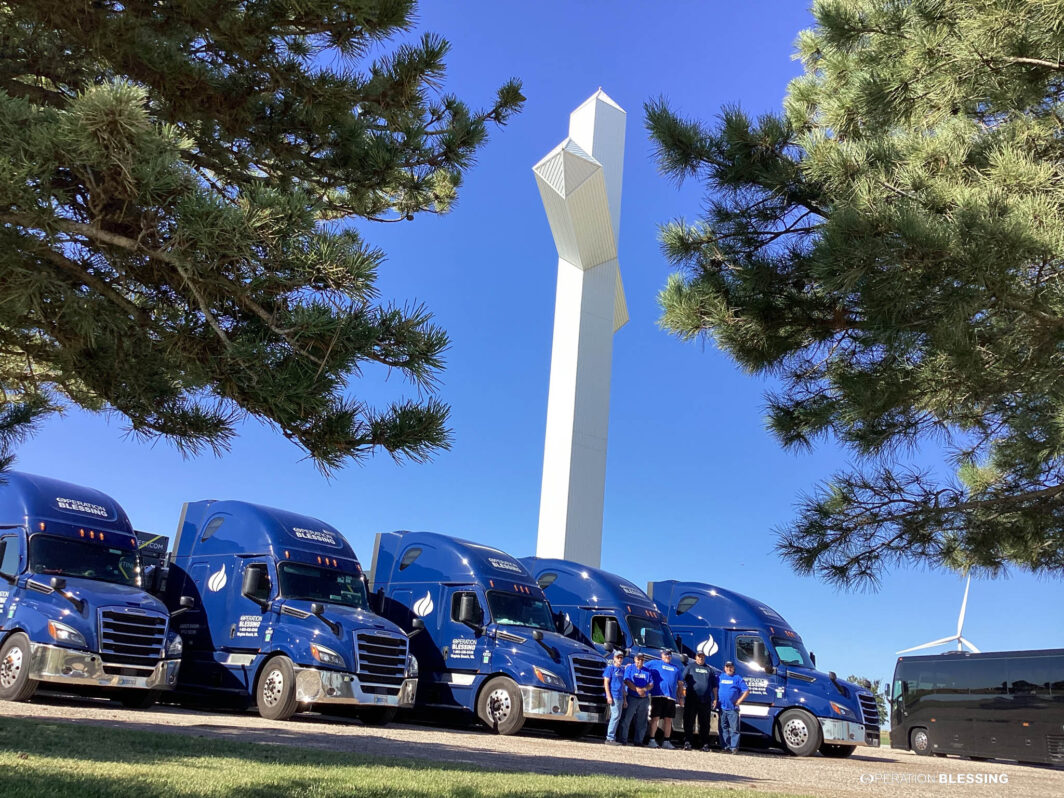 Shelter for Victims in Wildfire-Devastated Maui
Thankfully, friends like you heard the cries of Hawaiians in need, and together we're giving them sustainable shelter until homes can be rebuilt. We helped facilitate the transport of 45 homes from Continest in Hungary all the way to Hawaii.
Thanks to the generous gifts of partners like you, five Operation Blessing flatbeds recently arrived at a Long Beach, California. Together, they delivered an answer to many prayers—modular homes. Our staff carried these specially-engineered units on a cross-country trip from New Jersey to California. Next, they'll be shipped to hurting homeowners in Maui.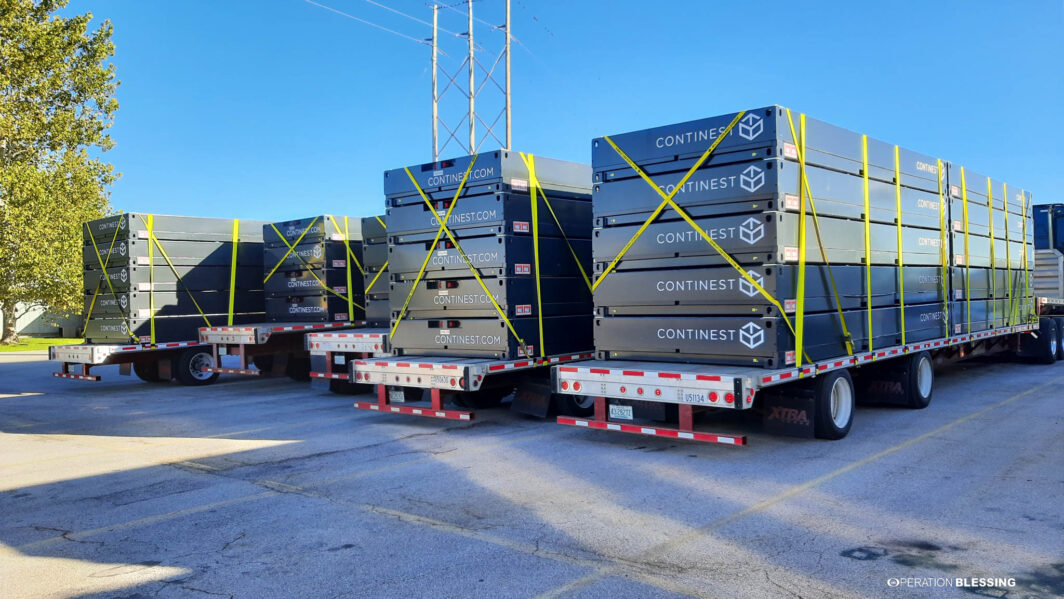 Fully Functioning Homes for Hawaii Wildfire Survivors
These homes are ready to use. Once they arrive at their final destination, each can be assembled in as little as 5 to 10 minutes. These mobile homes are being placed in Maui at the Family Life Center's new Ohana Hope Village. There, nearly 250 displaced people will live in a fully-equipped community including common spaces and running water.
Dr. Ashley Kelley traveled from Maui to Long Beach to see the homes arrive. She said, "Families coming out of trauma deserve the privacy of bathrooms and kitchens. And what we've been calling this is a temporary shelter with a home-like feel."
With your help, families who have survived tragedy have a safe place to stay as they look towards the future.
You can help even more families in need when you visit https://www.ob.org/disaster-relief today!