TEXAS – On the fateful evening of June 21, 2023, destruction arrived in Matador, Texas. Seemingly out of nowhere, a merciless tornado tore through the close-knit community, leaving it in shambles. The terrifying twister claimed the lives of four precious souls and injured at least 15 others. In the aftermath tornado-stricken Texans needed relief from the damage.
Local resident Danika heard the surprising news of the tornado while visiting another town with a friend. She recounted her experience: "We blew off the warnings at first … then I called my husband, who was working, and he said, 'I'm heading that way.' Later he called me when he'd made it to the house and said, 'Our house is gone.' I was like, 'What? You're joking, right?' He said, 'No, it's gone.'"
The residents of Matador were faced with the gut-wrenching sight of their homes reduced to rubble. Vehicles had been tossed about like toys, and power lines lay in a tangled mess between battered municipal buildings. The once-vibrant town had been plunged into darkness, devoid of electricity and basic resources. But there was a glimmer of hope. Help was on the way.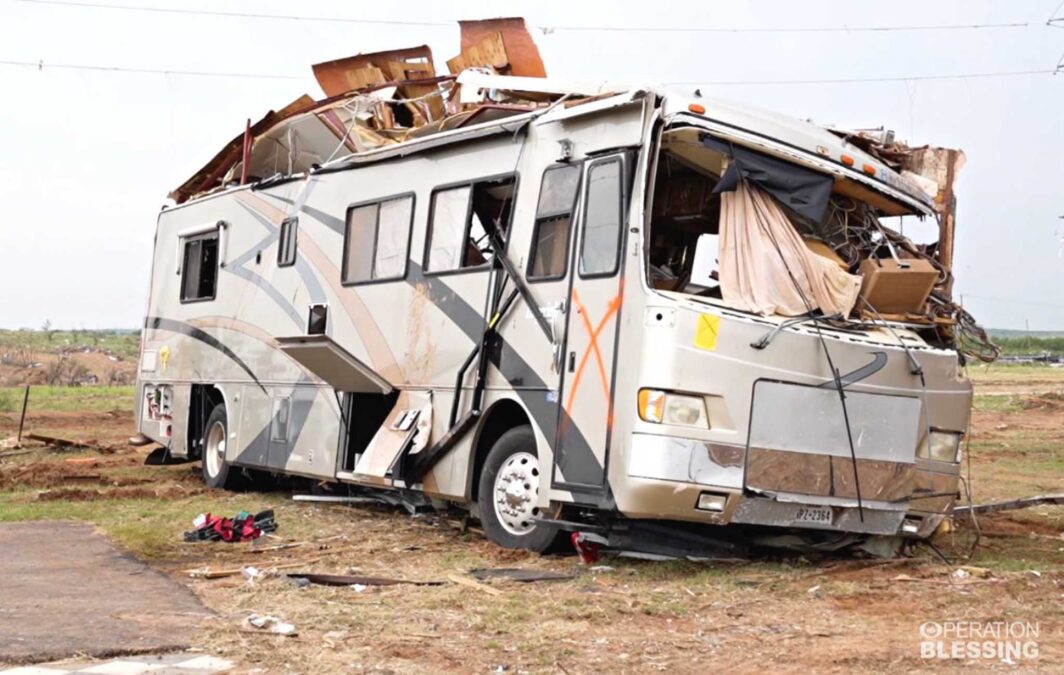 Fueled by the generosity of faithful partners like you, an Operation Blessing team rushed to the scene. With compassion and dedication, our supporters, volunteers, and staff worked together with local groups to bear the community's burdens and provide critical support during this trying time.
Though help was at hand, the extent of the damage was still overwhelming for victims of this powerful twister. Danika had raised her family in the home she'd just lost. Struggling to find words to describe the devastation she witnessed, she said, "That was the bad part, seeing it in the daylight … I feel numb. It's surreal, hard to comprehend." She recalled the storm's "complete and utter devastation—the roof was ripped off, and things were thrown around. My oldest daughter's valedictorian medal ended up four blocks away."
Operation Blessing wasted no time. With your support we immediately started setting up a base of operations in collaboration with the local First Baptist Church, forming a partnership to meet the most pressing needs of the community. This collective effort provided a much-needed lifeline for the residents, who now faced the daunting task of cleaning up and rebuilding their lives from scratch.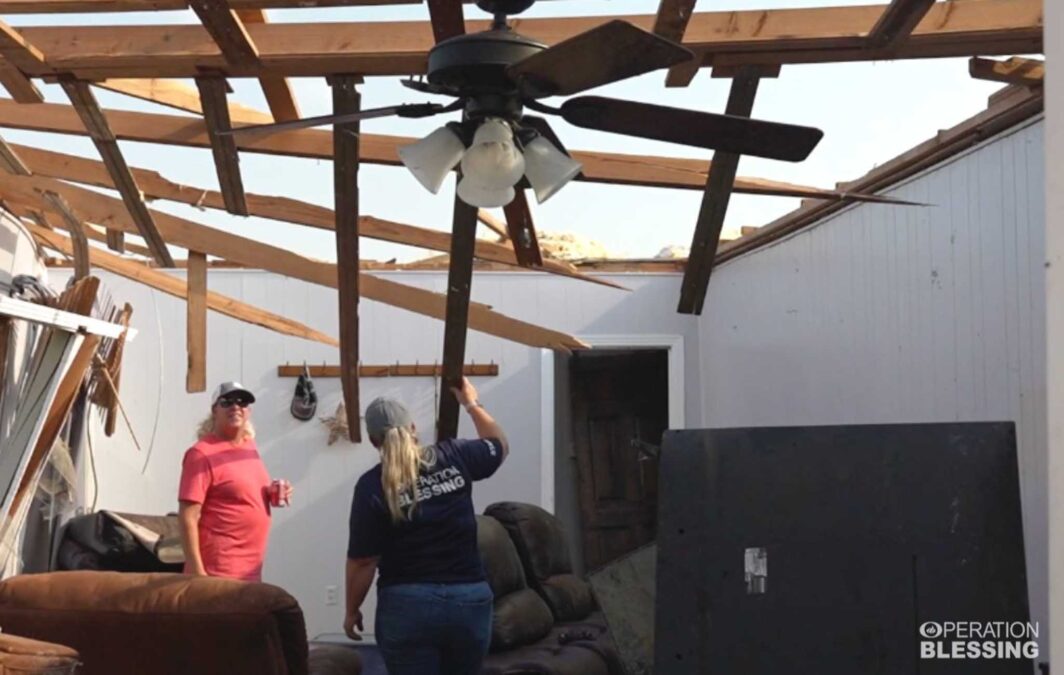 Helping Tornado-Stricken Texans
Thanks to you, Operation Blessing set up a mobile food truck to meet the most urgent needs of the tornado-stricken Texans in the community. Nourishment and other essential supplies were in high demand, and the team was quick to deliver. For people who couldn't cook, you provided hot meals to give them strength to keep going. You also made it possible for emergency meal kits and cleaning supplies to be distributed to help in the days ahead.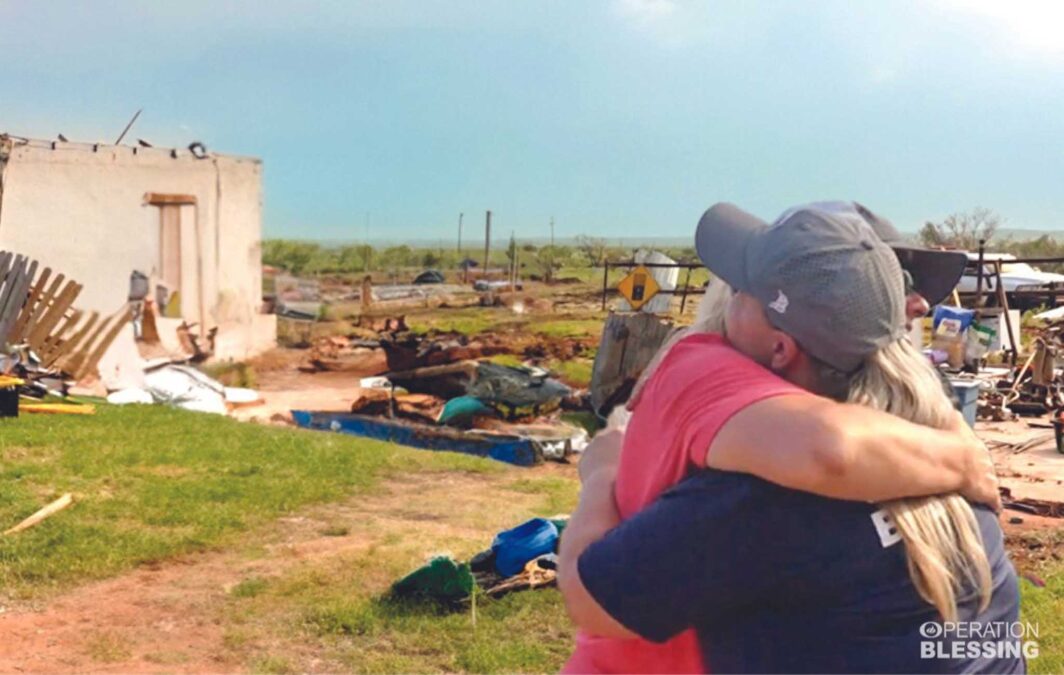 "It's just an outpouring of resources, love, and care," said local EMT Doug. He expressed his gratitude to Operation Blessing and to you. "Just for being here and responding to the need of a community that for two to three days didn't have food because of the electricity being off. It really is a blessing for the whole community."
The journey to recovery might be long and difficult, but your compassion became a beacon of hope for the Matador community and helped begin the healing process. The people found solace in knowing that they were not alone in their struggle. Instead of their story ending with fear and despair, you helped rewrite their story with hope.