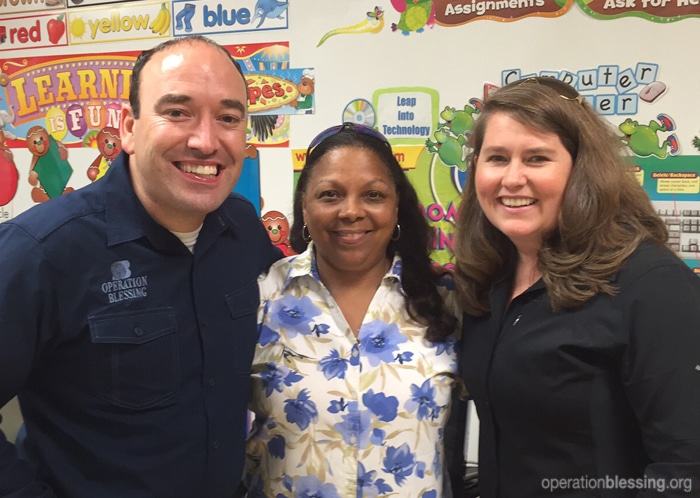 Having spent more than 2 years in the New Orleans area helping Katrina victims, Operation Blessing's vice president of U.S. disaster relief & programs, Jody Gettys, returned to New Orleans to visit some of the projects OBI played a major role in ten years ago and catch up with some of those whose lives our teams touched.
I recently had the opportunity to go back to New Orleans and reconnect with some very dear people that we helped during the aftermath of Hurricane Katrina who have become life-long friends and visit the some of the projects we worked on.
When I flew into the city, it looked so different! There was no longer an endless sea of "blue roofs" covering the ground. From the sky, the city looked like any other city in America, with pristine houses, yards and clear blue swimming pools, but in this city under those roofs are beautiful people who have so many stories to tell.