PHILIPPINES – Super Typhoon Noru, the strongest storm to strike the Philippines this year, has left a path of destruction in its wake. Many residents of remote areas have lost their homes and livelihoods. These areas do not often receive aid in times of disaster. In the central Philippines, the remote island communities have reportedly lost 70% of their homes. Now the residents look to Operation Blessing to provide urgent supplies following the devastating storm.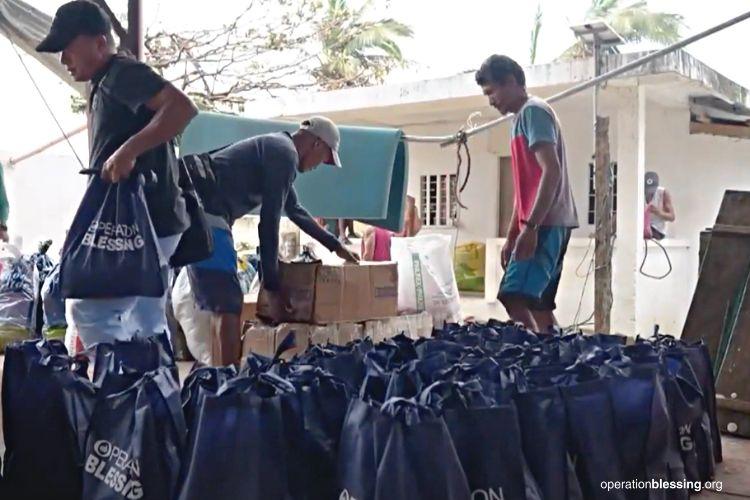 Typhoon Noru Victims Receive Critical Support
One victim, a woman named Josephina, recalled watching her house collapse before her eyes. "Our house was slowly leaning on one side," she said. "The wind lifted it, and then it dropped until our house collapsed." But thanks to your support, a team of brave Operation Blessing staff traveled 3 hours in stormy conditions to reach these remote areas! Josephina and her neighbors received critical aid in their time of need. Operation Blessing staff arrived to distribute desperately-needed food, supplies, and solar lamps to light up the dark night. Josephina said, "Thank you so much! You gave us plenty of food that will last for several days."
To help Typhoon Noru victims of disaster like Josephina in the Philippines, visit ob.org/disaster.