The devastation of the Türkiye earthquake is tremendous.* This Turkey quake has destroyed buildings, homes and businesses stretching a staggering span of nearly 300 miles.
The graphic in this video shows the destruction zone in Turkey after those two massive earthquakes and dozens of aftershocks. As a comparison, it's similar to the area stretching from New York City to Washington, D.C., including New Jersey, Maryland, Delaware and part of Pennsylvania. The country faces a massive rebuilding program.
Additionally, millions of Turkish citizens are suffering from post-traumatic stress from their harrowing and traumatic experiences, like Abdulkerim Arserim. He shared his story. "The ground floor of our building was gone. They threw a rope. I tied my children and they went down, then my wife, then me." He continued, "Of course, we had no socks, no shoes. Then the building collapsed. We didn't believe we would be rescued. We thought death had come at that moment."
Devastation of Turkey Earthquake Has Cost at least 37,000 Lives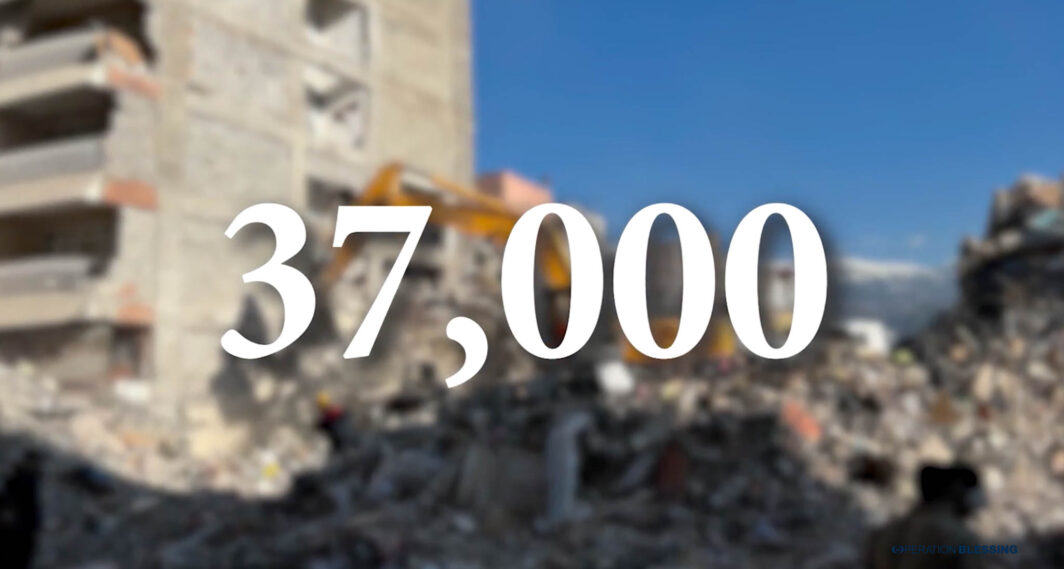 The devastation of the Türkiye Earthquake has spawned grim statistics. The combined death toll between Turkey and Syria currently stands at about 37,000, with tens of thousands more injured and hundreds of thousands left homeless. Furthermore, that death toll is expected to rise over coming days and weeks, perhaps even to double.
Humanitarian Support for Earthquake Victims
In order to provide material support and hope to the Turkish people, Operation Blessing mobilized within hours of the earthquake. They recruited volunteers like Carin Cochrane. She shared, "As soon as the earthquake happened I was like, 'I've got to get on the ground and help in any way I can.' So I got connected with Operation Blessing, and here we are…. It's amazing to be able to be a part of bringing any aid and relief to the Turkish people in this time."
In addition, Diego Traverso, Operation Blessing's International Director of Disaster Relief said Turkey is a critical place to be. "Because we want to be in the center of the action where the people need it. Keep praying for us. And keep praying for the victims. Keep praying for our volunteers, for our additional teams who are deploying right now. The help is so needed."
Click here for the latest on Operation Blessing reaching out in Turkey.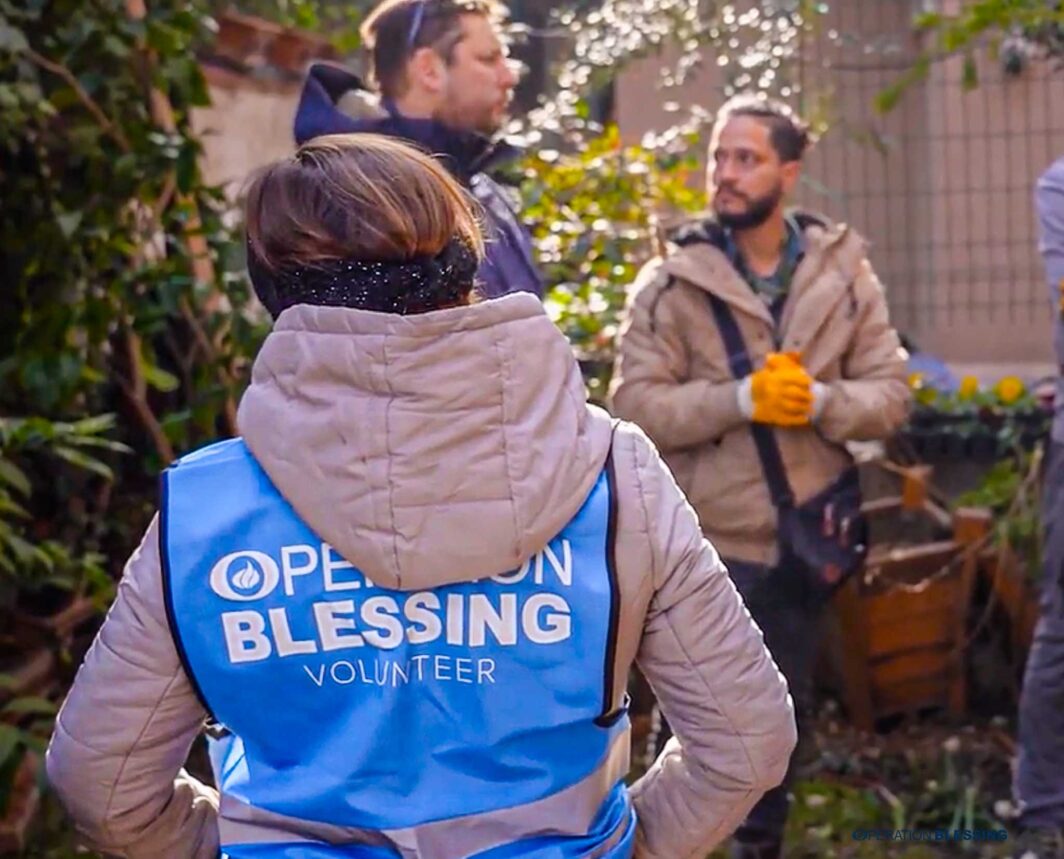 *New official spelling of Turkey