KENYA – For years, residents in the village of Gongo, like young Ashley and Anna, lived without access to a clean water source. The lack of this precious resource made life especially difficult.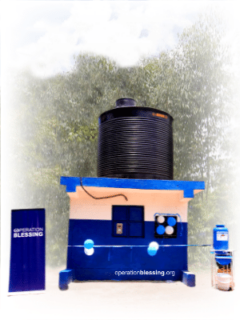 Villagers did what they could to survive. Many had to either drink water from dirty wells or walk over three miles to fetch river water. Sadly, both water sources were untreated and contaminated. Walking to the dirty river often left little time for other daily tasks and even caused children to miss school. The struggling Gongo community needed help—and fast. Thankfully, partners like you sent hope.
A Clean Water Source For A Kenya Village
When Operation Blessing learned of the suffering in Gongo Village, we took action. Our team visited the area to understand residents' needs and put a plan of action in place to help provide a clean water source in Kenya. Because of the compassion of friends like you, we were able to drill a new well that would provide clean water for the entire community.
Village members excited about the project put in hard work by digging trenches for the necessary piping. The new system provides safe water—filtered and treated for bacteria and other contaminants—for villagers to drink.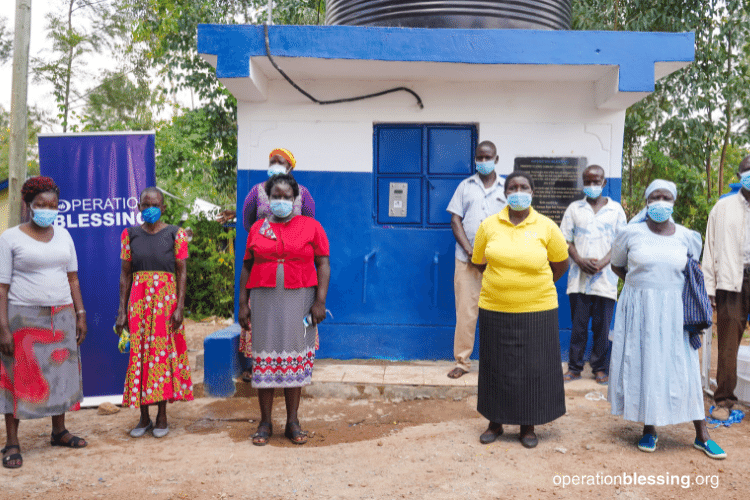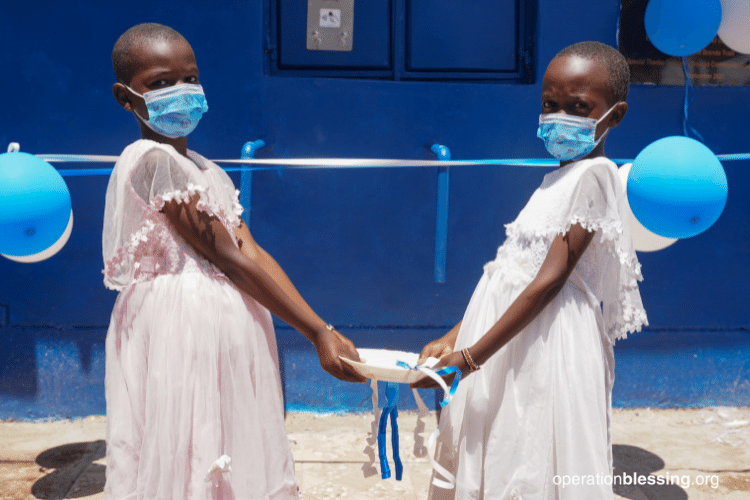 Additionally, our supporters provided two hand- washing stations along with sanitation and hygiene training to help keep the community healthy and thriving.
In honor of this new blessing, an inauguration ceremony was held in the community, where more than 200 people gathered to celebrate. They gave thanks for the water project as the only one of its kind in the area.
Thank you for your heart to bring increased health and happiness to communities like Gongo. You are making a huge difference around the world for kids like Ashley and Anna. God bless you.