KENYA – Meressa loved her job as a hairdresser in Kenya. Fixing hair for her friends and neighbors put a smile on her face. But one thing got in the way and often cost her business valuable clients: lack of fresh water.
"It brings me joy to do people's hair, but fetching water took most of my time," said Meressa. "After I went once or twice, customers would be waiting. Others left because they didn't want their hair washed with dirty water."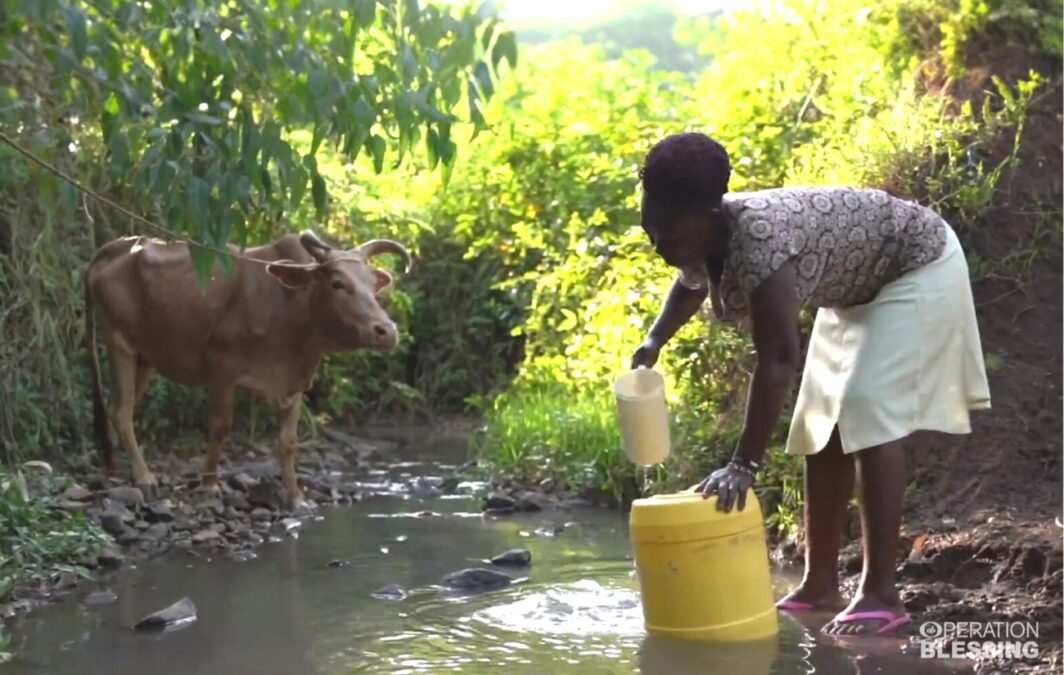 Meressa and other women in her community had to walk one hour to retrieve water from a dirty stream that cows often drank from. Because of her work, she often had to make the same trip five times each day. According to Meressa, to make matters worse, the water made her family sick—even after she boiled it. "In my family, all of us have been sick many times," she told us. "I prayed all the time for God to give us clean water." And He answered her prayers through friends like you!
Your love enabled us to provide a solar-powered well in Meressa's community and relieved her burden. Today, she can easily get fresh, clean water just steps away from her home.