KENYA – Mercy trudged along the path, exhausted. Water sloshed atop her head in a heavy container, but the sound caused her as much distress as relief. Her back hurt, her feet throbbed, and her neck had become as stiff as a board from the weight of the full water jug. She still had over an hour to walk, but her babies needed water. Without a community water system in Kenya, Mercy endured this strenuous trek often.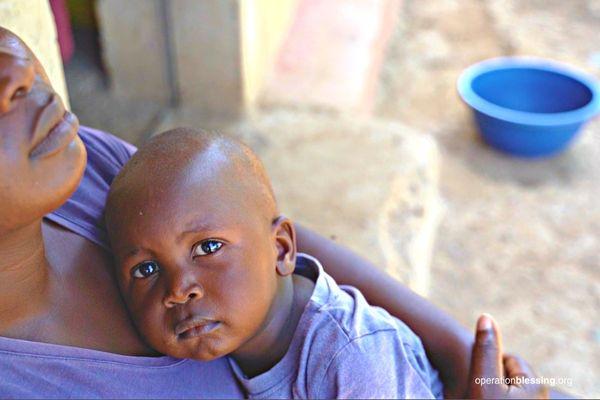 Mercy and her boys live in a remote village of Kenya where clean water access has only ever been a dream and water contamination problems were a common occurrence. Every single day she had to make the exhausting, three-hour round-trip trek at least once to the only water source nearby, or her family would not survive long. They needed water for drinking, for cooking, for laundry, and for bathing—as did everyone else in her community.
The water she did gather was terribly contaminated. She watched, helpless and heartbroken, as her children suffered from rashes and from dangerous illnesses such as cholera and typhoid fever. The doctor had already explained that their water source was causing these illnesses, but there was nothing she could do to change that. So, Mercy prayed. She sought mercy from the God of mercy.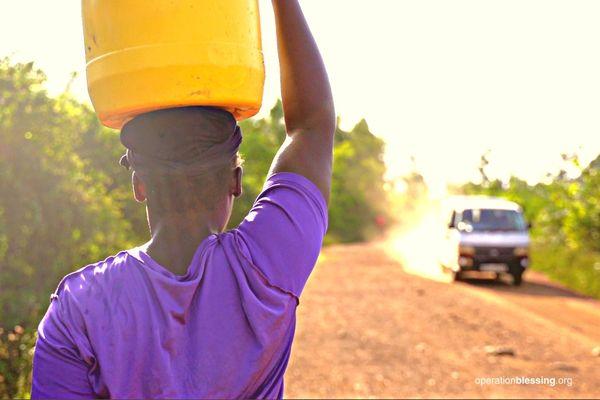 A Community Water System In Kenya To End Water Contamination Problems
And her prayers were answered—through friends like you! Because compassionate partners cared about those in need around the world, Operation Blessing went to Mercy's village to solve their water contamination problems. Teams installed a deep, solar-powered well as part of a community water system in Kenya that would sustain not only Mercy's family but also the entire community for the long haul.
And the best part was, it was right near Mercy's home. No more long treks just to get the most basic of necessities. Now, Mercy says, "I have more time to run my small business, and I even serve as a Community Health Volunteer." Mercy shared how this changed her family's life. "God answered my prayers. With the water so near my house, I can get as much as I need. I can drink and cook with it without any problems."
She also offered her heart felt gratitude to generous supporters like you. "Thank you, Operation Blessing, for bringing us good, safe water, and may God bless you."