FLORIDA- The devastating wind and flooding brought on by Hurricane Ian put many families in terrible danger. Port Charlotte resident Aerielle Dipiazza recounted her experience during the storm. Now disaster relief for Hurricane Ian is critical as Aerielle and her family start the long path to recovery.
"We all thought we were going to die. Water was coming in—sewage water at first and then surge water." She continued, "It was really traumatic for myself, the kids, my husband, and the animals."
Once the storm passed, mold and water damage left the home uninhabitable.
Aerielle said, "My reaction to everything was that I definitely needed some spiritual intervention. And I just kept praying. And lo and behold, a beautiful community did come around me."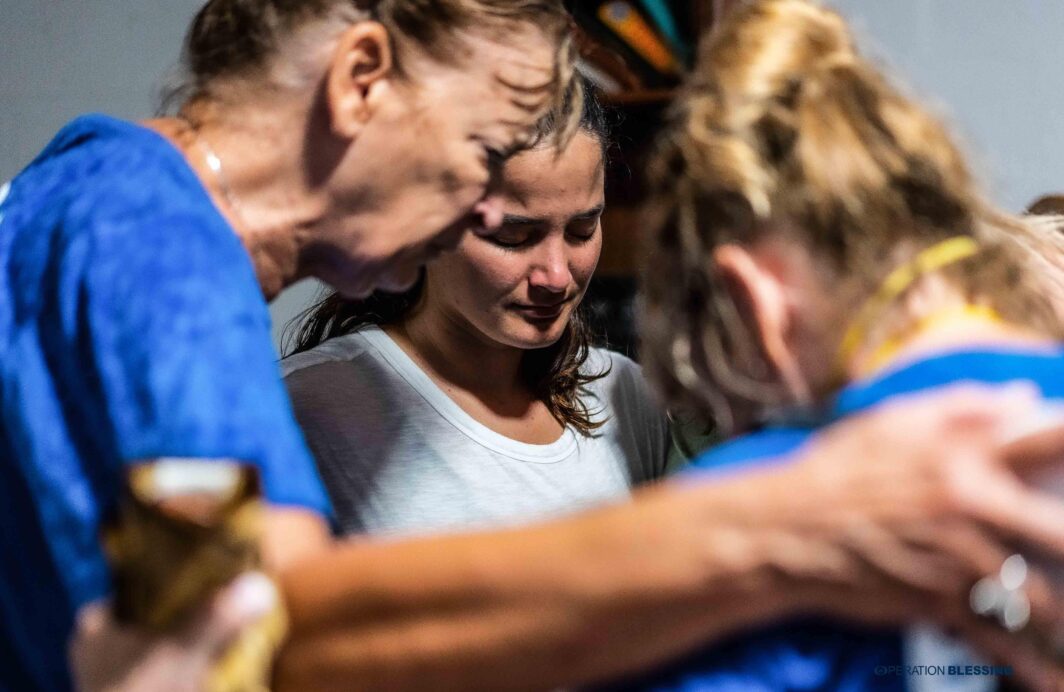 Operation Blessing Disaster Relief after Hurricane Ian
In the aftermath of the storm, an Operation Blessing disaster relief team visited Aerielle's home to help remove soiled furniture, clean up water damage, and help them get their home and their lives back on track.
She said, "Operation Blessing has been just incredible with being able to help us understand what has to be removed, helping us do what we need to do to remove everything, helping us get a lot of the damage gone, and essentially being able to fix what needs to be fixed."
Thanks to the generosity of our partners, families like Aerielle's can begin to take their first steps toward recovery.
Aerielle expressed, "For us, my family, this has brought us even closer to the Lord and really made us realize what's important in our life."
With the support of friends like you, more families like Aerielle's can have hope for the future.
"We absolutely would love to thank all of you who have donated, for being able to help myself and my family at this really challenging time," she said. "And we appreciate you all so much. Thank you."
Visit ob.org/obdisaster to help victims of disaster now.
To volunteer with Operation Blessing as a disaster relief worker in Florida, visit ob.org/volunteer.