Hurricane Ian transformed from a tropical disturbance to a powerful and deadly hurricane as it moved through the Caribbean. Operation Blessing began to monitor it closely – to determine where best to deploy our team, so we could be ready to respond well ahead of the storm. As we wait for the time and place of impact, our team is strategically positioning manpower and resources so that we can provide aid to the areas where it is most needed.
Reaching victims of storms like Hurricane Ian quickly is essential. Many are without power, food, clean water, and supplies within hours after a storm strikes. Hurricane victims also find themselves isolated in their homes. Flooded roads block access to stores and relief services that could help them. Plus, if the storm hits a highly populated area, the impact could create an immediate crisis for a large number of people. The faster we respond, the sooner we can bring much-needed relief to hurting people in the wake of Hurricane Ian.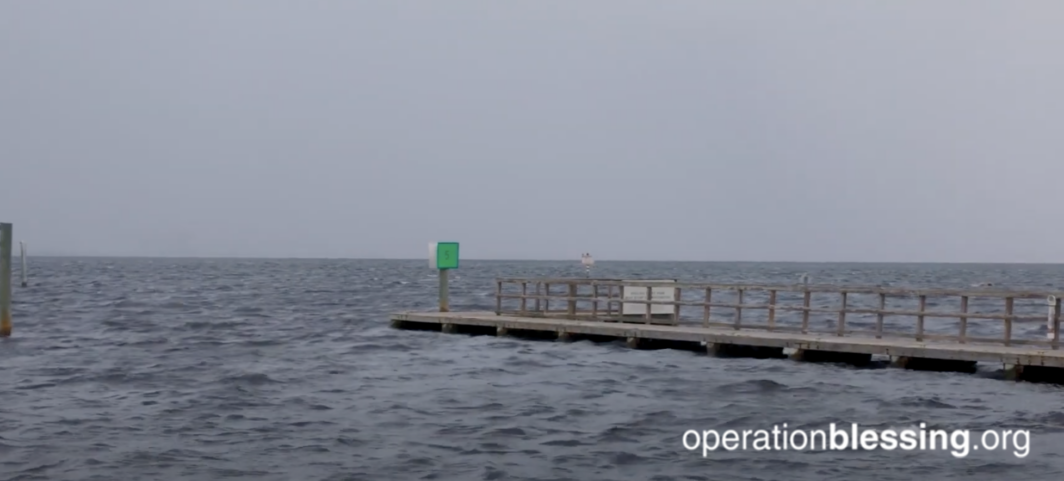 Mobilizing For Hurricane Ian Relief
Hurricane Ian is forecasted to batter the Florida Coast with high winds and flooding, leaving behind power outages and destruction. Operation Blessing has deployed the US Disaster Relief team with emergency equipment and supplies to Florida in anticipation of this powerful storm.
Relief for Hurricane Ian requires that the our team get to the worst hit areas as soon as possible after impact. Once there, we will assess damage on the ground and find those in the most dire need – people whose homes are flooded or their access to supplies, services, or transportation has been completely cut off. Then, we will begin working with our local partners to help distribute supplies for people in desperate need.
---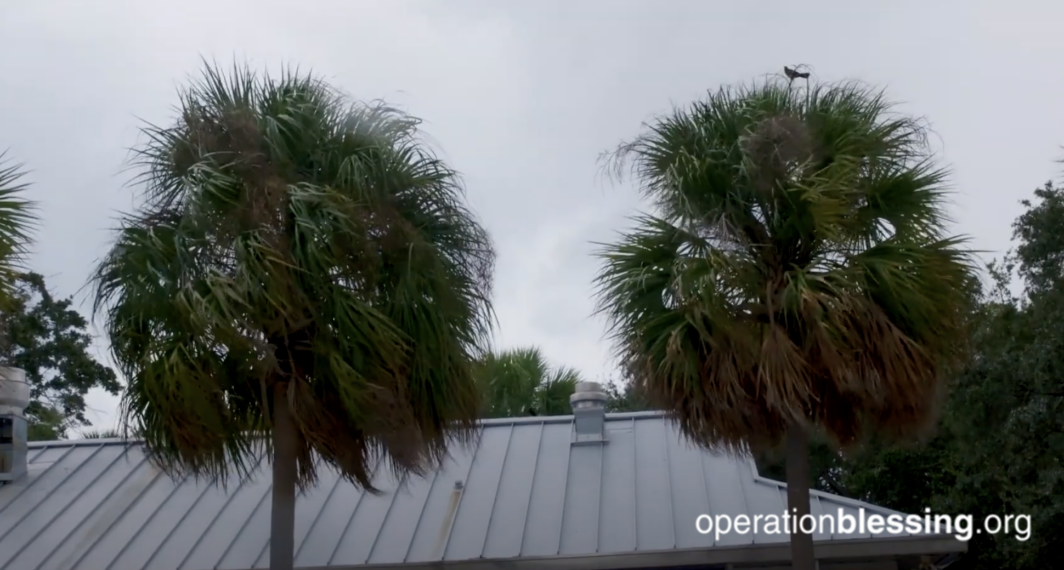 Hurricane Ian Relief Efforts
Hurricane Ian slammed into Florida as a catastrophic category 4 storm, about 90 miles south of Tampa near Caya Costa, but wreaking havoc over much of Florida's southwestern coast. Storm surges reportedly reached as high as 18 feet as buildings were flattened and houses washed away. Hundreds are feared dead. Please keep Florida in your prayers! Operation Blessing is on standby in Florida and ready to move into the hard-hit areas as soon as possible with vital disaster aid for victims in need.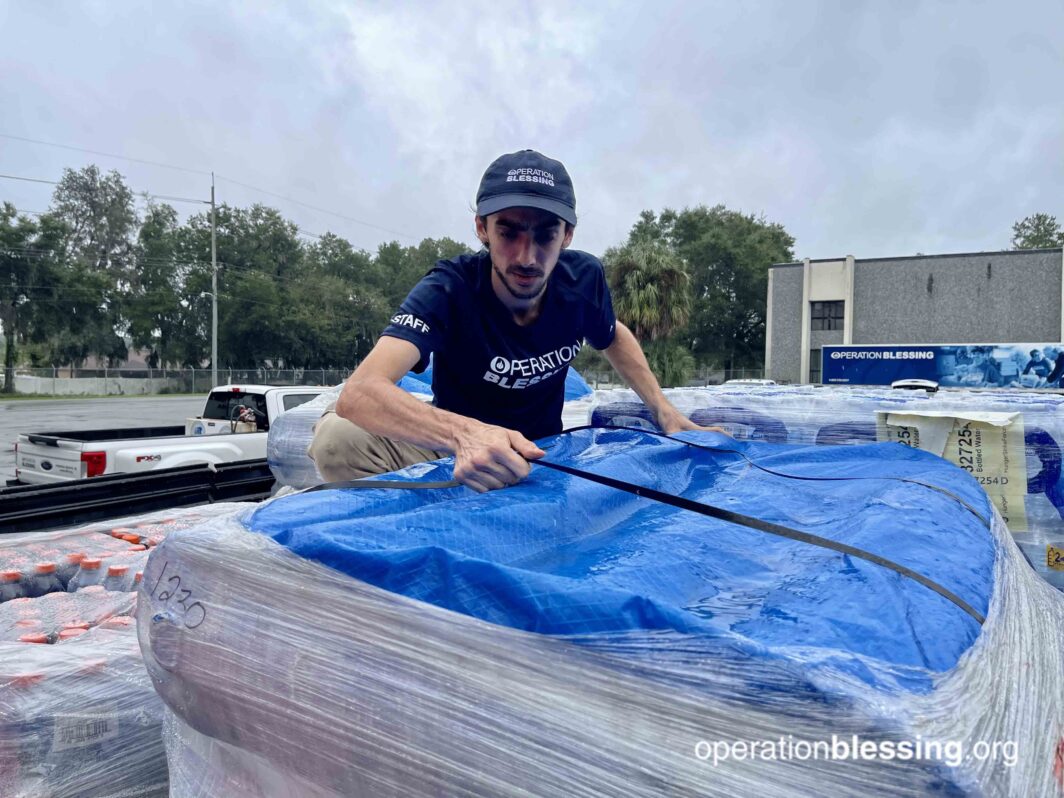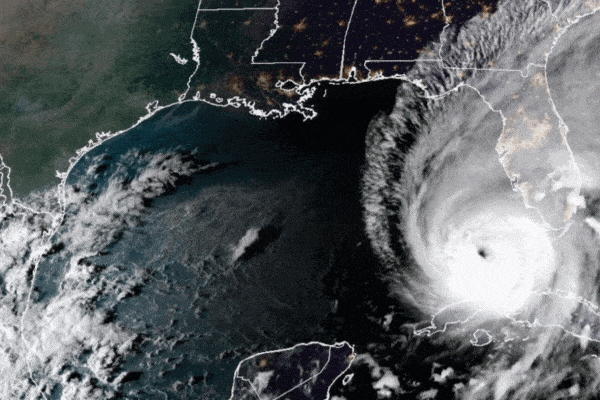 Hurricane Ian Relief Photos
Here are some pictures of Operation Blessing Hurricane Ian relief efforts in Florida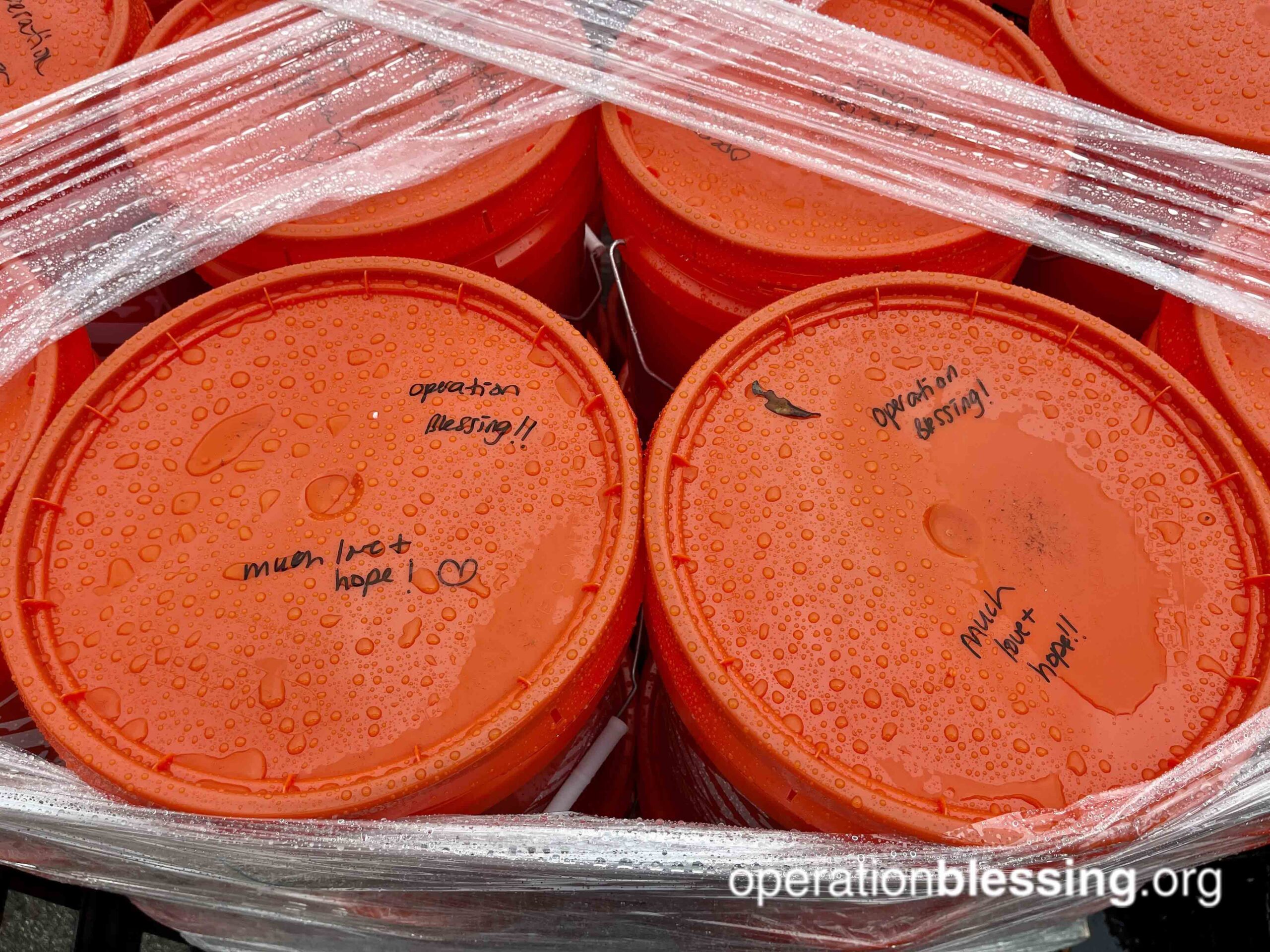 ---
Providing Disaster Relief Supplies In Naples, Florida
**UPDATE 9/30/22 – Our disaster relief team is officially on the move and delivering vital supplies to help hurricane victims in hard-hit areas like Naples, Florida!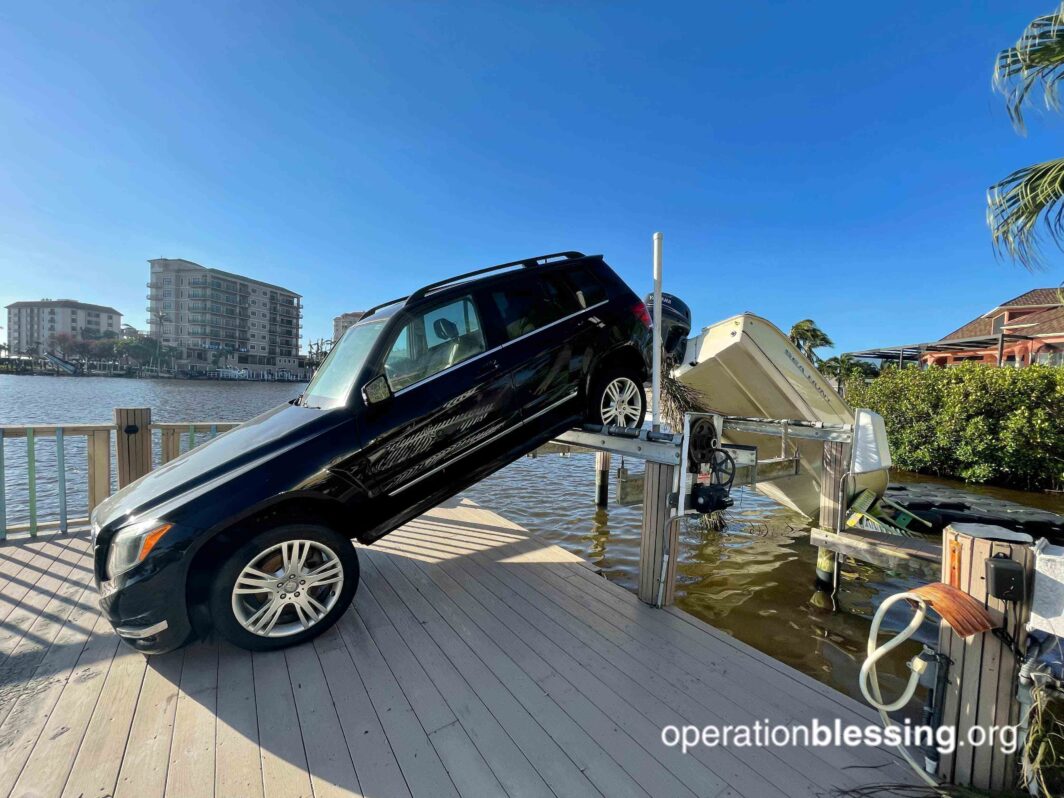 Hurricane Ian Volunteers
Do you want to help with Hurricane Ian Relief? Check out all the ways you can make a difference helping people in Florida in desperate need.