KENYA – You are changing the life of 17-year-old Belinda in Kenya, a girl for whom succeeding requires serious resilience and dedication. Despite the many challenges her impoverished family has faced, she remains determined to finish high school and make a better future for herself. And friends like you are empowering girls in Kenya to do just that.
"I am studying hard at school. My favorite subjects are science and Swahili," Belinda said. "When I grow up, I would like to become a nurse, so I can help other girls." One of the biggest obstacles to her dreams, and those of many other girls in her village, is that they can't afford sanitary products.
With sadness etched across her face, Belinda said, "I started having my periods when I was in class five. I remember the first time it happened; I was shocked. I didn't know what was happening because nobody had told me about it. I was very afraid, but my mother calmed me down and explained everything to me. Since then, I have missed class many times when my mother couldn't afford the towels."
Life had always been a financial struggle for Belinda's family, but matters grew even worse during COVID-19 when her mother lost her small business. "What could I do?" her mother asked. "We barely had enough money for food."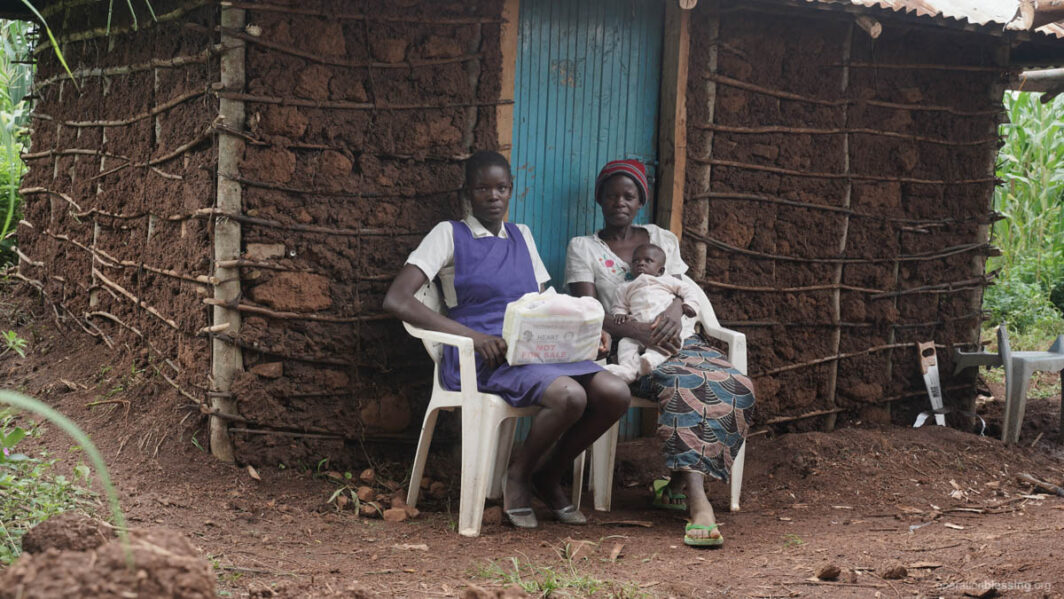 Whenever Belinda missed school, she lagged behind her class, and this affected her performance and self-esteem. Each time she didn't show up, her classmates would realize the reason, and this made her feel uncomfortable.
However, caring friends like you made sure that Belinda and many other girls like her can stay in school! You gave her the sanitary products she needs to be able to succeed as she gets her education. Not only that, you offered important training to both boys and girls about women's health—normalizing menstrual cycles and putting an end to any teasing surrounding it.
Belinda and the other girls were excited and grateful for this valuable support. Your kindness will help them to achieve their dreams!
"This will help me so much. It means I don't have to worry about missing class again, and I can concentrate in class like the rest of my friends. Thank you so much for thinking about me. It means so much to me. May God bless you all!"
You can get involved empowering girls like Belinda for only $10 a day! Help now.