KENYA – The smiles on Violet and her grandmother's faces say it all! When we arrived at her grandmother's house, even before she greeted us, her grandmother lifted up her hands towards heaven and said an emotional prayer right there in the middle of the floor. Her precious granddaughter and other girls can stay in school. What a great way to honor the upcoming International Day of the Girl!
Violet's grandmother kept giving thanks to God over and over. She knows too well just what it means for Violet to receive a supply of feminine hygiene products to last her a whole year. Her grandmother also knows that is one burden off her feeble shoulders.
For a whole year, young Violet will not have to worry about missing class because she lacks hygiene supplies, thanks to Operation Blessing's recent distribution in her area. Nor will her elderly grandmother have to worry about finding the funds to provide them.
15-year-old Violet is doing well in primary school, but nonetheless, without help from friends like you, her future could have been in jeopardy.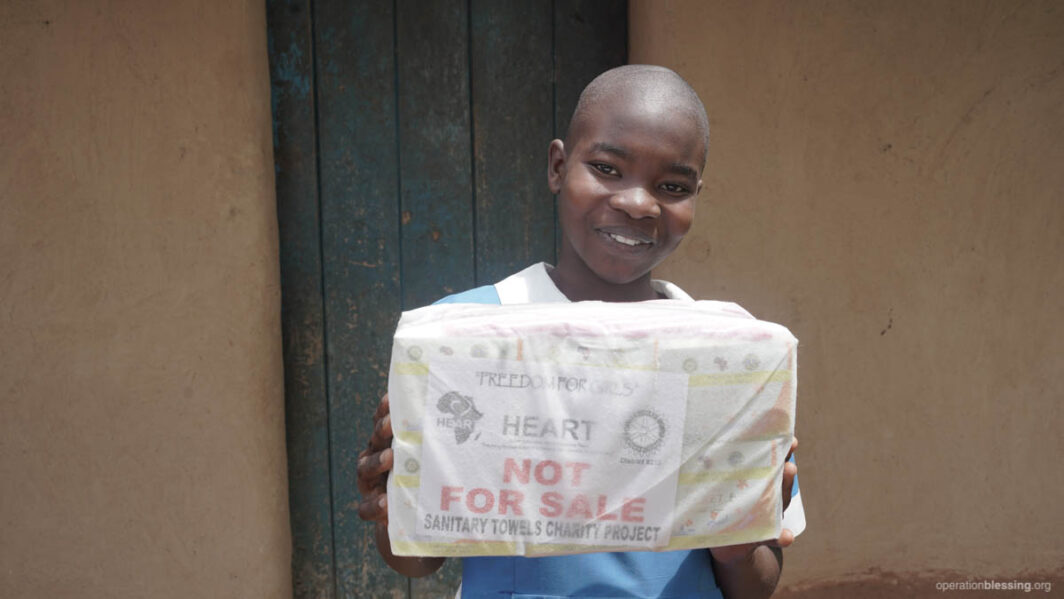 When her father died two years ago, her mother was forced to move to the city to look for work so she could support Violet and her four siblings who now live with their grandmother. Her mother earns a meagre wage that can't supply for all of the family's needs. She sends all the help she can to Violet's grandmother, and they supplement the income by growing vegetables at home, but sometimes there's simply not enough to buy Violet hygiene supplies when she needs them. Sadly, these important supplies are bottom of the list—almost a luxury for this struggling family.
When they can't afford feminine hygiene supplies, Violet has to miss class and stay home. It also means everyone in the class knows why she misses school. This ends up affecting her class performance and her self-esteem.
"Sometimes I am forced to miss school and stay at home," she said. "I feel so bad because my classmates continue to learn, and I have to play catch up. But I have no choice," she said sadly.
Her grandmother added, "Even when she stays at home, she has to use old rags, and that's not good for her. It makes me so sad."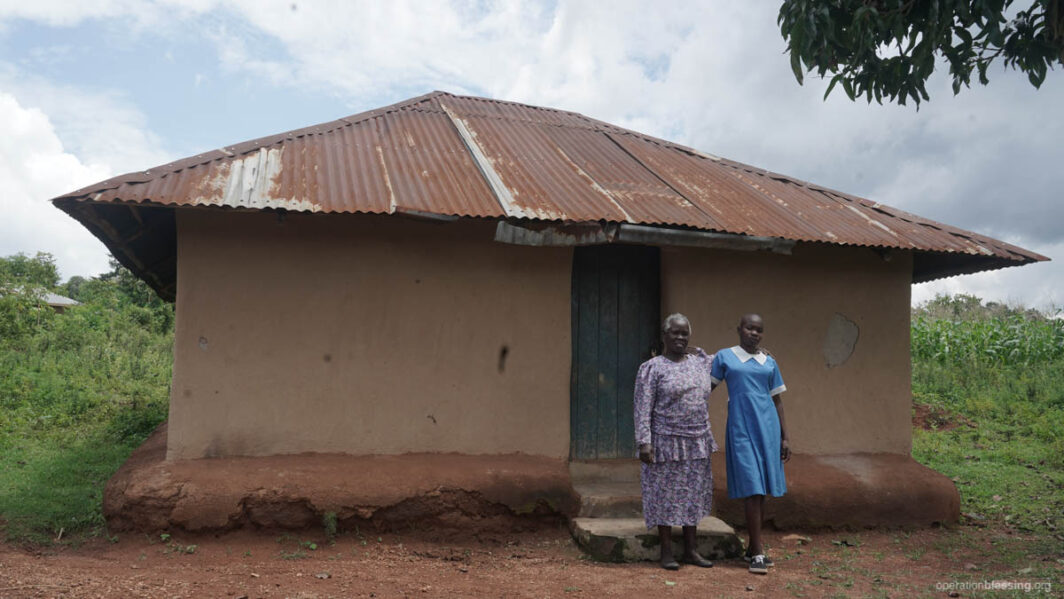 Blessings for Kenyan Schoolgirls
However, because friends like you provided supplies to Violet and many other girls in her area, these girls will no longer miss school due each month, giving them a better chance at success and a brighter future.
"I just want to say a big thank you to Operation Blessing for this gift. I feel like it's Christmas already! Now I have enough pads for a whole year! Thank you and may God bless you all!" beams Violet.
For less than $10, you can supply a Kenyan girl with enough feminine hygiene products to keep her in school for a whole year too. As International Day of the Girl approaches, let's work together to put an end to this very solvable problem at ob.org/helpgirls