OKLAHOMA – Sandra knows what it's like to go without. She gets a modest fixed income that's never quite enough to feed her family. Disabled and diabetic, she's a longtime resident of Wetumka, Oklahoma, a small rural community that is one of the poorest in the "Sooner State." Many residents here, like Sandra, receive government assistance in the form of disability checks or unemployment. Food insecurity in Oklahoma is a problem many people like Sandra deal with frequently.
Sadly, the result is too little food for too many families—hundreds of them, in fact. But it's also a part of the country where neighbors look out for neighbors. Here, if you have any extra, you share with others.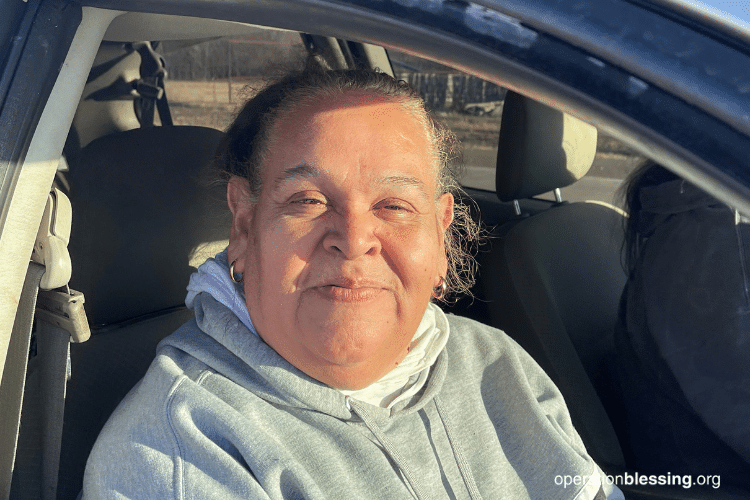 Battling Food Insecurity
And generous friends like you have also made a profound impact. Thanks to you, we're able to keep an Operation Blessing partner ministry, On White Horses, stocked with food to battle food insecurity in Oklahoma. Townspeople gratefully accept the gifts of cereal, canned veggies, pasta, snacks, and more to feed their families.
This helping hand has made such a difference to people like Sandra. She says the outreach has truly been a blessing to her and so many others. "When I need things, I can come out and get what I need. They give a lot that lasts a long time." Sandra knows firsthand—and is grateful. "It helps me and my children, and my sister and her family," Sandra says as volunteers fill her car full of food. "We're thankful for what they're doing for our community—and not just our community, but all over Oklahoma."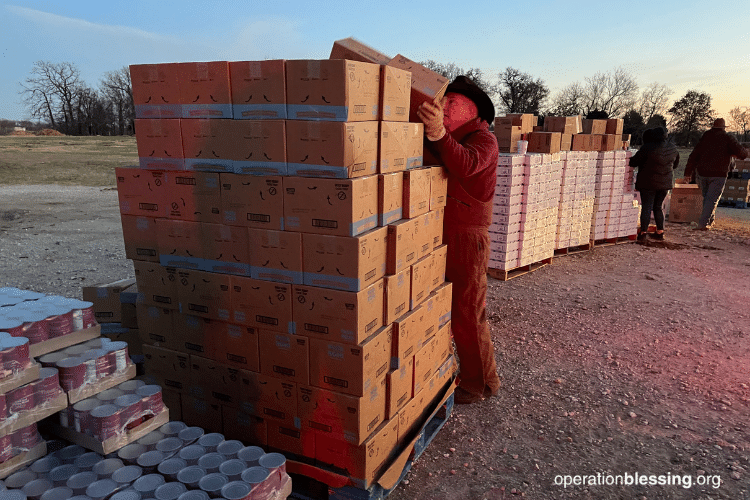 Providing Hunger Relief In Oklahoma
Since 2019, Operation Blessing has been providing a whopping 150,000 pounds of food each year to this partner ministry for hunger relief in Oklahoma. Travis Klingeman, co-founder of the distribution partner, shares his excitement about the amount of food you help provide through Operation Blessing: "It's amazing!" He says,"What drives us is the ability to love on people through food." So for the cash-strapped people of Wetumka, Oklahoma, Operation Blessing and faithful partners are definitely creating a brighter tomorrow. Sandra couldn't agree more, saying, "I think they're a blessing to everyone."