This Christmas, treat your loved ones to a delightful dish from Kenya! Due to its exotic flavor, Coconut Mahamri is often enjoyed on holidays and birthdays in Kenya.
Operation Blessing has the amazing opportunity to partner with friends like you to offer humanitarian aid to the people of Kenya, including education, nutrition, medical help, disaster relief, clean water, and small business opportunities.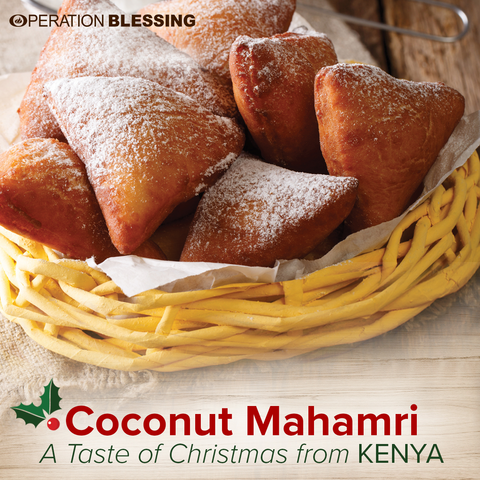 Free Christmas Crafts Booklet Offer
Check out our Christmas Crafts Booklet with craft projects from all over the world including holiday craft projects from Germany, United States, Kenya, and more!